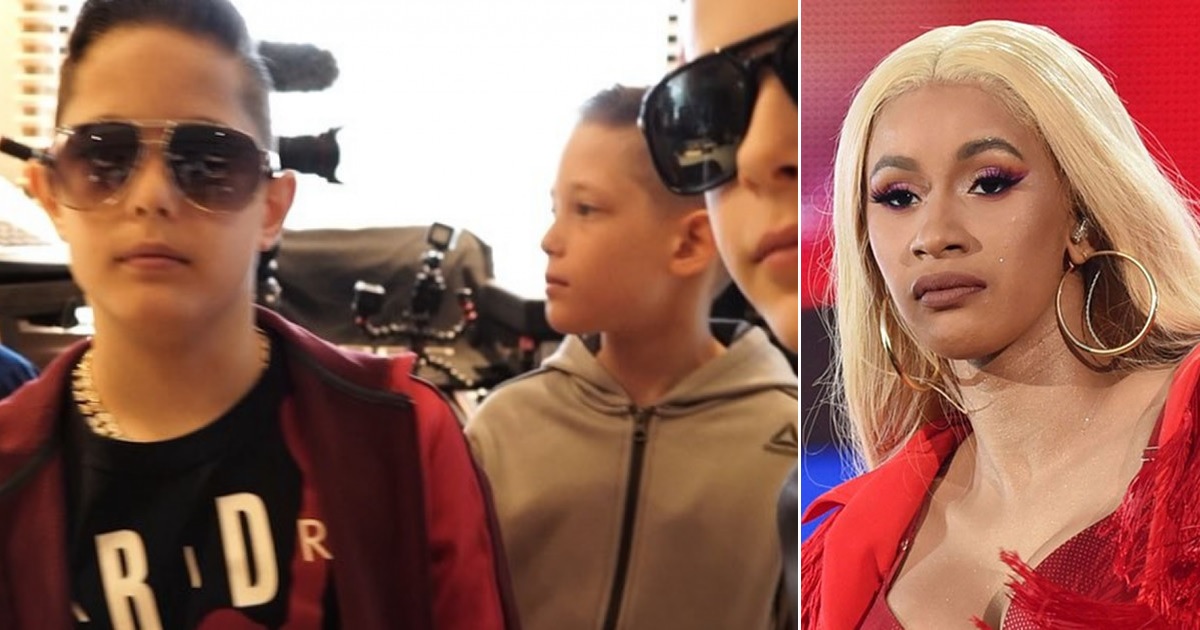 Is Cardi B beefing with 10-year-olds? It sure seemed like it when she unleashed on some "little f***ing white boys" for coming for her.
Earlier this week Cardi went all the way off on a few of her haters during an Instagram rant.
"Not gonna let no little f***ing white boys come at me all motherf***ing day long," she said. "Motherf***ing shut the f**k up and stay in your motherf***ing place. Go drink your motherf***ing milk, bitch. F**k."
kulture is going to have a horrible childhood bc he mother takes everything so seriously pic.twitter.com/ftVXz00NwK

— ????????????? | Fan Account (@dungeonxdragon) August 30, 2019
Though the tirade seemed random, many began to connect the dots and believed she was targeting a set of 10-year-old quadruplet white boys who dropped a diss track about her on their popular Instagram page two weeks ago.
In the song, the pre-teen white boys, who call themselves ZN8tion, say Cardi is "washed up" and smells like a turd. And then spit some somewhat racist lyrics like "you belong in a zoo."
They also went after her booty. "I don't know what's faker: your life or your butt," the rap goes as one of the boys places a pillow down his pants and dances.
Ok but why did 3rd graders drag Cardi b like that ?? pic.twitter.com/0CCTOoBQvb

— O Tanya M (@juiceboxitsnthn) August 30, 2019
But as news that Cardi was out here beefing with 10-year-olds on Beyoncé's internet, she took to Twitter to set the record straight on Wednesday.
"This wasn't about those kids," she wrote on Wednesday (Sept. 4). "I was talking about a fan base coming for me cause of a damn Grammy."
This wasn't about those kids .I was talking about a fan base coming for me cause of a damn Grammy https://t.co/LQT1ohOrH3 pic.twitter.com/WqcYnSSWcx

— iamcardib (@iamcardib) September 4, 2019
Apparently, she was mad at Travis Scott fans who believe he should have won Best Rap Album at this year's Grammy Awards instead of her.
The debate amongst fans began after Scott recently released his Netflix documentary, Look Mom I Can Fly.
The 10-year-old quadruplets are using their beef with Cardi to their advantage though. They posted a clip of her rant on their YouTube channel and included a link to their IG account.
They told Page Six they released the diss track because they believe Cardi has been a "bully" to other artists during her career.
"We wanted to show Cardi B to not be a bully and give her a taste of her own medicine," one of them said.
Be the first to receive breaking news alerts and more stories like this by subscribing to our mailing list.