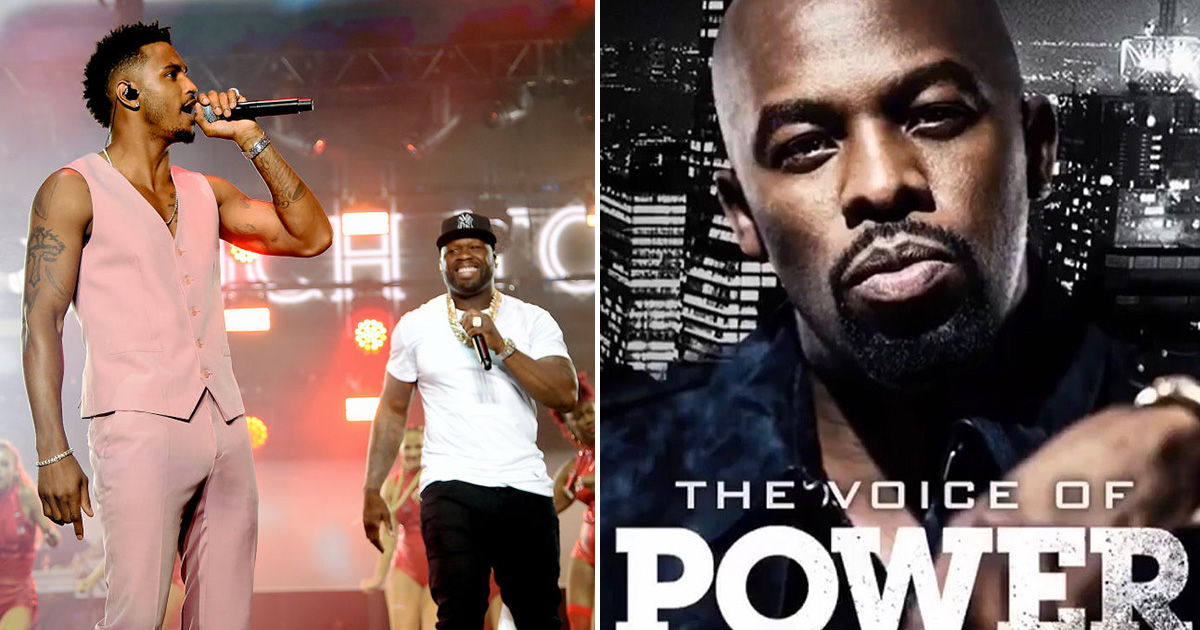 For the past five seasons of Power, we've been hearing R&B crooner Joe sing the show's famous theme song "Big Rich Town."
However, when Season 6 debuted over the weekend and fans heard "They say this is a big rich town" for the first time this year … the voice was noticeably different. It wasn't Joe. It was Trey Songz.
People were pissed:
I'm pissed Trey Songz is singing the intro to power. Like who made this WACK ASS executive decision.

— Asha (@asha_sherese) August 25, 2019
When y'all hear trey songz singing the intro to #Power pic.twitter.com/QmXRQWRWy2

— Jhanelle nicole ?? (@Just_Nellee) August 25, 2019
Old Power theme vs New Power theme#treysongz #power pic.twitter.com/jADkNtqBSu

— Danny Blammer (@superiorDRIP) August 25, 2019
Power got Trey Songz on the intro now… I ain't feelin this soft shit

— Drew (@drewsuave1) August 25, 2019
My thoughts on #Power remixing the theme song and replacing Joe with Trey Songz. pic.twitter.com/vNhC2NYOxk

— Larry With a L (@MrBrijez) August 25, 2019
Finding out that they replaced Joe with Trey Songz on the Power theme song#PowerPremiere #PowerTV pic.twitter.com/gPJ98Llz6D

— ??????. (@tdnewyork97) August 26, 2019
Why @50cent why? #PowerPremiere #Power #TreySongz #50cent #memeunit #regrann pic.twitter.com/mkaTEAx4cS

— IG: Mossberg__850 (@IAMMOSSBERG850) August 25, 2019
We did NOT need Trey Songz singing the intro to Power! No ma'am, return to sender pic.twitter.com/juYUItVFWe

— Alliyah (@_alliyaht) August 25, 2019
The negative response was so huge that 50 Cent even took to Instagram to respond.
"These motherf**kers talking about Trey Songz. Man, you ain't bought a motherf**king Joe CD in years, now you wanna talk about Trey Songz?

"Trey did that sh*t as a favor to me, man. Y'all keep this sh*t up, I'ma have to put that motherf**ker back the way it was."
Trey Songz also took to IG to comment on folks not really rocking with the switch-up, joking that fans were hurting his feelings and he may need to be compensated for his "emotional agony and distress."
Well, it's been a few days, and Joe has finally taken to IG himself to reveal his thoughts on the whole situation.
Alongside an image calling himself "The Voice of Power," the R&B singer wrote:
"All in favor say I! FANS HAVE A LOT OF #power! Ya'll are amazing! Will hit y'all once I'm settled in AFRICA @50cent – ALL LOVE – (we made a classic!)"
50 has suggested that he can (and will) switch the theme song back to version with Joe…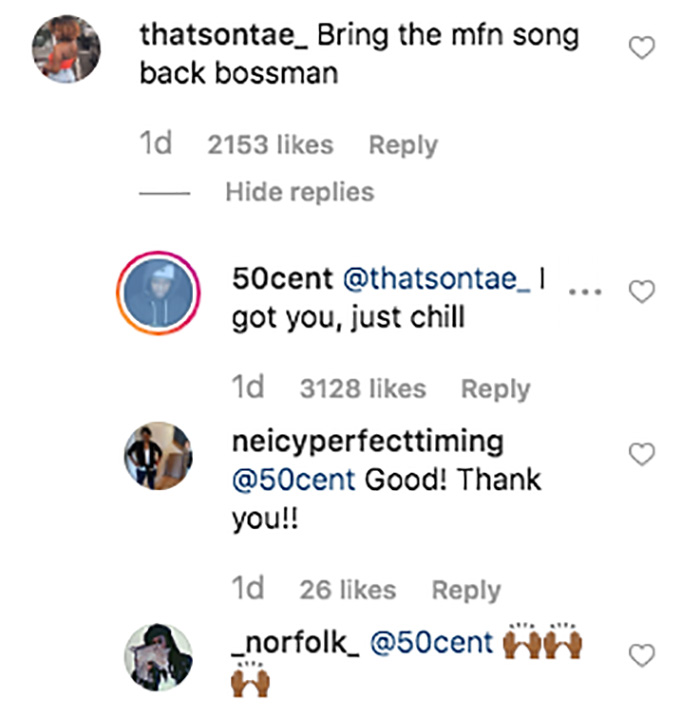 …but should he? Let us know what you think in the comments!
Be the first to receive breaking news alerts and more stories like this by subscribing to our mailing list.