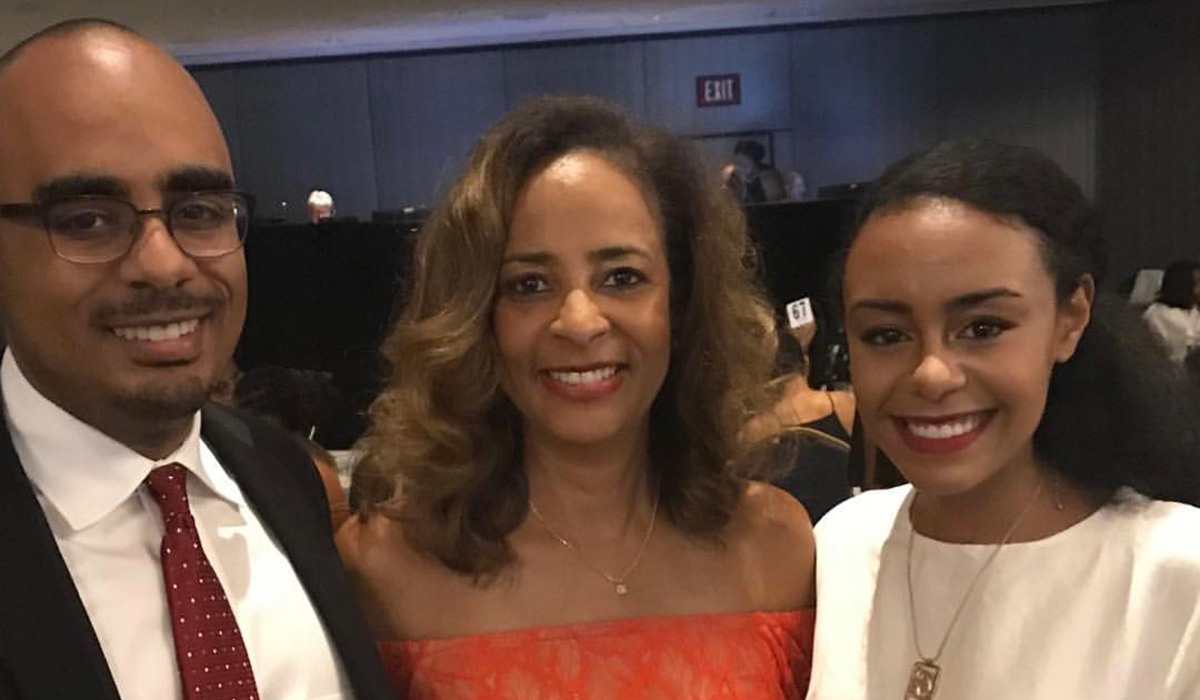 A Georgia woman is accused of killing her children, then herself, in a suspected murder-suicide just one day after publicly praising them in a social media post.
Cobb County Police said the bodies of 58-year-old Marsha Edwards, her 20-year-old daughter Erin Edwards and 24-year-old son Christopher Edwards Jr. were found inside their suburban Atlanta home Wednesday while performing a welfare check on the family.
Christopher and Erin died of gunshot wounds, and Marsha died from an apparent self-inflicted gunshot wound, police said.
The day before the suspected murder-suicide, Marsha took to Instagram and gushed about visiting Chris in Miami and traveling to Italy with Erin.
"I've had the best summer, first with Chris in Miami, and Erin in Italy," she wrote. "I could not ask for better children."
https://www.instagram.com/p/B1a1u1BB8ac/
https://www.instagram.com/p/B1M66MYhG7Y/
Erin Edwards was a student at Boston University and a former intern for NBC New York, and her brother, Chris Edwards, worked as the digital content manager for the City of Atlanta's Executive Office of Entertainment.
Marsha Edwards, the ex-wife of prominent Atlanta surgeon and local civic leader Dr. Christopher Edwards, received a medical degree from Louisiana State University of Medicine in Shreveport and was the owner of MME Enterprises, LLC—a supplier of surgical and medical equipment, according to her LinkedIn page.
"Christopher Edwards learned Wednesday of the death of his former wife, Dr. Marsha Edwards, and his two adult children, Christopher Edwards, Jr. and Erin Edwards," a spokesman for Dr. Edwards said in a statement.
"Dr. Edwards, his extended family and friends are in a state of grief and shock, and privacy of the family is paramount as arrangements are being made."
The family's neighbors are shocked about what happened.
"For something like this to happen and unfold, it's unbelievable," Talia Cartall told WSBTV. "We didn't hear anything. There was no sign of violence or anything."
Cartall said the apparent murder-suicide was especially shocking because, as far as she knew, there was no turmoil within the family.
"From our knowledge, no malice," she said. "Between the children, nothing like that. They just seemed like a normal, happy, cool family. They were wonderful people, which makes it a lot harder to just understand what went wrong."
Police haven't released a motive for the killings and it wasn't clear who made the welfare request that led to the discovery of the family's bodies.
Be the first to receive breaking news alerts and more stories like this by subscribing to our mailing list.