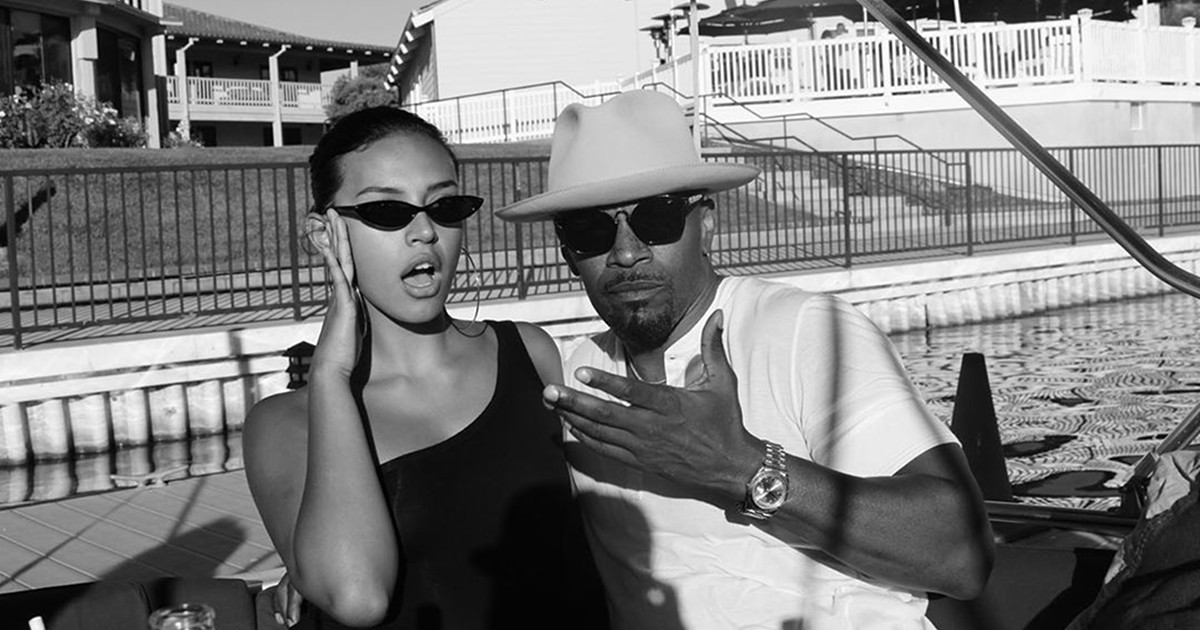 Jamie Foxx is setting the record straight about his relationship with singer Sela Vave, following speculation the two are dating and rumors that Vave recently moved into his home.
The rumors began last week after Foxx and Vave were spotted holding hands while leaving an LA club. Just days later, it reported that Foxx and Katie Holmes had ended their six-year relationship (which they never officially confirmed).
Vave, 21, was instantly hit with backlash online for allegedly breaking up the couple and using the 51-year-old Foxx for a come up.
On Wednesday night (Aug. 21), Foxx hopped on Instagram Live to defend Vave and explained that she is the latest artist he has taken under his wing, just like he did for Ed Sheeran, Ne-Yo, and Nick Cannon, who all crashed at his crib.
"Everybody comes to my crib, no matter who you are," he said. "There is a young lady by the name of Sela Vave. I did the same thing with her."
"People try to make mountains out of molehills. We want to treat her the same way and give her the opportunities.

"I told her it's going to be this way. It's a double standard when it comes to women. When it was the guys, everything is cool but when it was the women, they try to make it something else but we are going to try to protect our own.

"…Enough of the unnecessary hate for the woman, just because the guys are coming here and they're working hard, but when a girl does it, all of a sudden she has an ulterior motive. Stop that sh*t."
Foxx also explained why he was holding Vave's hand while leaving Booty Bellows nightclub last week.
"I'm escorting her to my car, to put her in the car—my artist, who hangs out with my kids and is as young as my daughter," he said, referring to his 25-year-old daughter Corrine Foxx.
"I'm not an old n***a out here with some young folks," he added.
Vave also shared Foxx's video and had a message of her own for the haters in the post's caption.
"For the people who care… here is the TRUE story… for everyone else you can keep talking and calling me a whore, slut, home wrecker, thot, gold digger, that I should die, and whatever else you want."
The upcoming singer moved to LA earlier this year to pursue her career in music. She had a chance meeting with Foxx and performed an acoustic Beyoncé song for him.
She previously expressed her gratitude for him on social media, accompanied by black and white photos of the two.
"I am so grateful to this man! Thank you so much @IamJamieFoxx for everything you do and for believing in me," she wrote.
Be the first to receive breaking news alerts and more stories like this by subscribing to our mailing list.