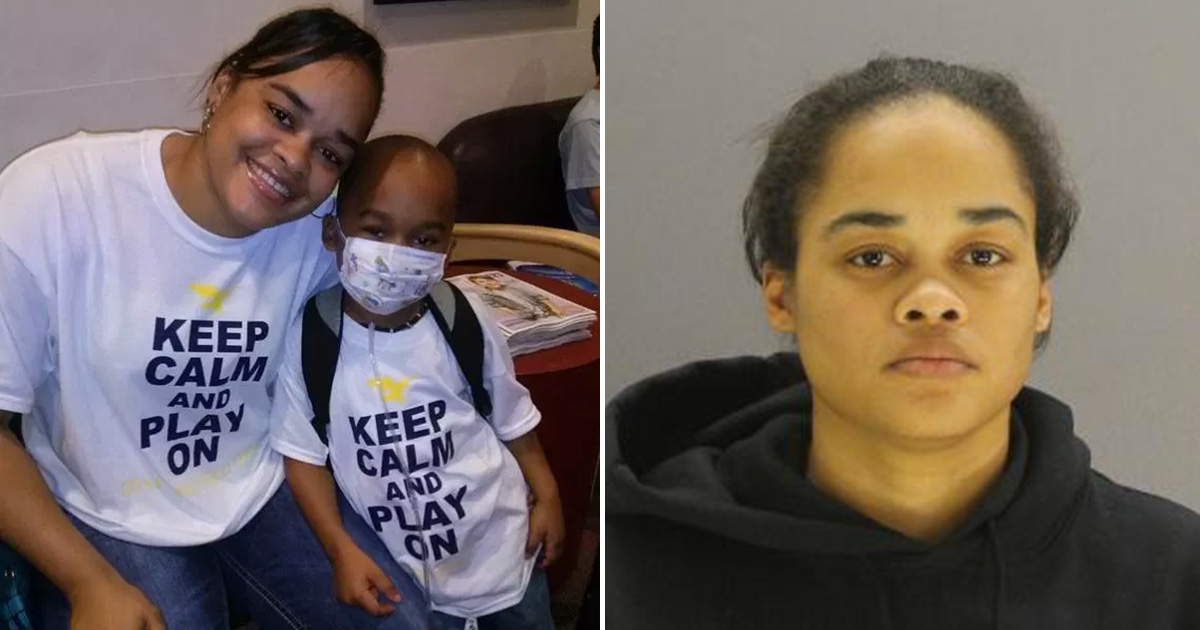 A Texas mom is facing up to 20 years in prison after she admitted to medically abusing her son over a several-year period.
Authorities said 35-year-old Kaylene Bowen put her healthy son through a number of unneeded and painful medical tests and procedures over the boy's lifetime.
According to prosecutors, Bowen started taking her son, Christopher, to the doctor when he was just 11 days old even though nothing was wrong with him.
By the time the boy was 8 years old, he had undergone 13 major surgeries, had been doctors offices and hospitals more than 320 times, and was forced to by his mother to be confined to a wheelchair. Mind you, most of this happened between the years of 2009 and 2016.
Bowen also launched several fundraisers claiming her son was dying from a rare genetic disorder and later changed her story to him having cancer.
Additionally, officials said Kaylene had Christopher fitted with a feeding tube in his small intestines that led to multiple life-threatening blood infections. They said she also tried to get her son on a lung transplant list and had him placed in hospice care at one point.
Authorities said Bowen committed crimes that fit the description of a disorder called "Munchausen syndrome by proxy," where caregivers (usually mothers) lie, exaggerate or create medical symptoms in a child in order to gain attention.
In turn, doctors, who depend on parent's description of what's going on with their children, end up performing unnecessary and often painful tests, procedures and surgeries.
For years, Christopher's dad, Ryan Crawford, tried to convince Dallas family court judges that his son wasn't sick, but they believed Bowen and punished Crawford by not allowing him to see his own son, who was three years old at the time.
Christopher was finally removed from Bowen's care in 2017 after Dallas hospital workers reported to Child Protective Services that the boy didn't have cancer or many of the other systems his mother insisted he had.
On Thursday (Aug. 15) in a Dallas courtroom, Kaylene Bowen pleaded guilty to recklessly causing injury to her child. Her sentencing is scheduled for October.
Ryan Crawford said his son is now a happy and healthy 10-year-old boy who only needs to go to the doctor for annual check-ups. Christopher is also doing well academically and is very athletic, Crawford said.
Crawford now has sole custody of Christopher, while Bowen is allowed supervised visits.
"I am happy that she decided to do the right thing. Eventually, the lies had to stop," Crawford told the Fort Worth Star-Telegram Friday following Bowen's guilty plea.
"Now hopefully those who thought a mother could never do this to their child will see evil does exist."
Crawford said he's working to bring more attention to cases like this.
"Medical abuse is under-reported every day," he said. "Now it's time to move forward and make sure no child has to suffer the abuse my son endured."
Be the first to receive breaking news alerts and more stories like this by subscribing to our mailing list.