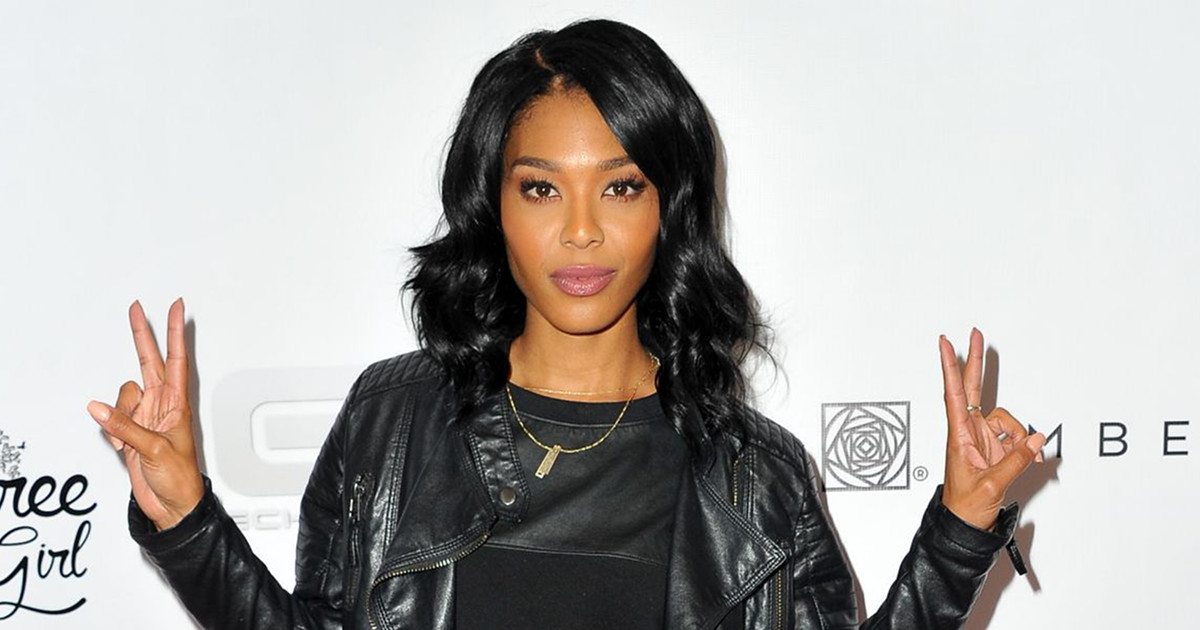 Moniece is not so happy with the way she's being edited on her final season of Love & Hip-Hop Hollywood, and she's calling out the producers.
In the show's sixth season, Moniece is at odds with the father of her child Lil Fizz and his best friend/possible girlfriend, Apryl Jones.
Moniece has tried to confront the two about their relationship out of concern of her child, but has been met with denials and is being portrayed as an unstable, loose cannon.
Before signing on for the season, Moniece apparently told producers that she would only engage in the drama if her music was also featured. So, when her music was cut from a scene she shot with Apryl that aired in last night's episode, she went off on social media.
"@vh1 better start telling the truth or I will I said the only way I'd even entertain dumb & dumber was if my music was at the forefront. My whole ass band was in that scene. We didn't hear a lick of music," she wrote on Instagram Story.
She also accused editors of taking her green screen confessional comments out of context because she refused to say what producers wanted her to say.
"In both of those green screens y'all took answers to completely different questions and put them in places where I refused to read what was on the paper.

"So. I've officially completed season 6. If you'll cut that and manipulate my green screen answers that means that the rest of my music has also been cut and I'm abou to look like I give a f**k and I don't. So I'll just keep telling the truth on my own. F**k y'all.
Moniece also called out Dreux (Fizz) for claiming that he moved in with Apryl because he was going on tour and with B2K and had placed his belongings in storage.
According to Moniece, the real reason her baby daddy placed his stuff in storage was because his home was raided because he was allegedly selling drugs. She claims Fizz ran from the cops but eventually turned himself in and was released on bail.
"Tell the next lie. So I can expose that one too. I'll wait," she wrote.
Moniece has appeared on every season of Love & Hip-Hop Hollywood. However, last month she quit the show and revealed that season 6 will be her last.
Be the first to receive breaking news alerts and more stories like this by subscribing to our mailing list.