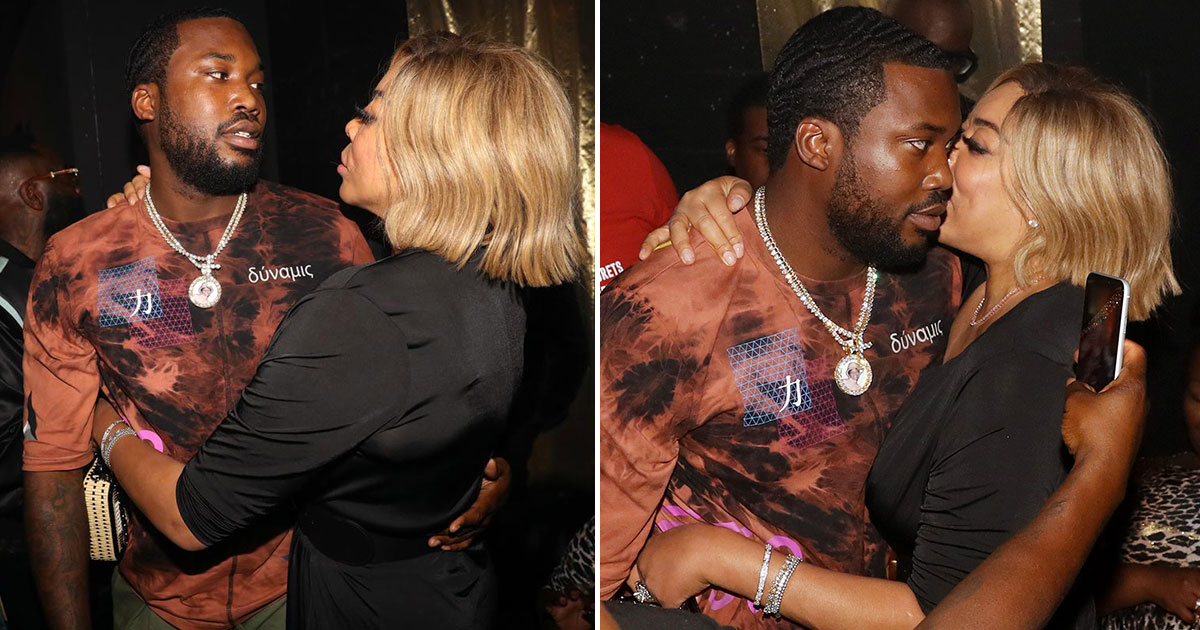 Rick Ross celebrated the release of his new album Port of Miami 2 by partying with friends Thursday night (Aug. 8) in New York City.
Meek Mill, who is featured on the project, was in attendance, as was Wendy Williams.
The 55-year-old daytime talk show host was photographed appearing to grab the 32-year-old rapper and pull him in for what Page Six described as an "awkward-looking kiss on the cheek."
She also appeared to be whispering sweet nothings in his ear.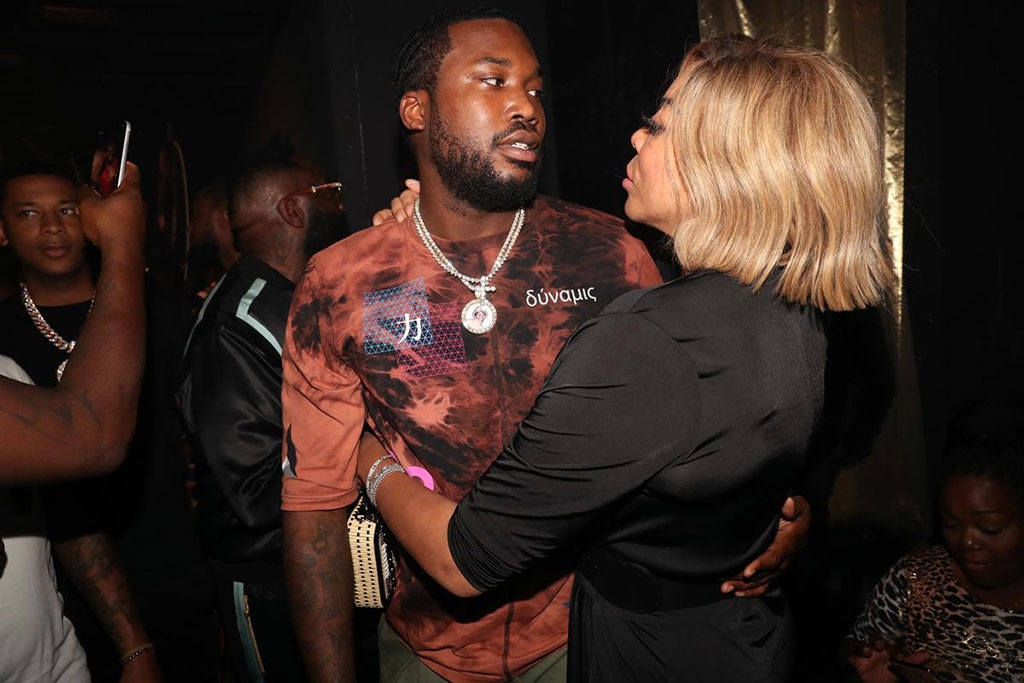 The expression on Meek's face—he looked as if he had seen a whole ghost!—was priceless.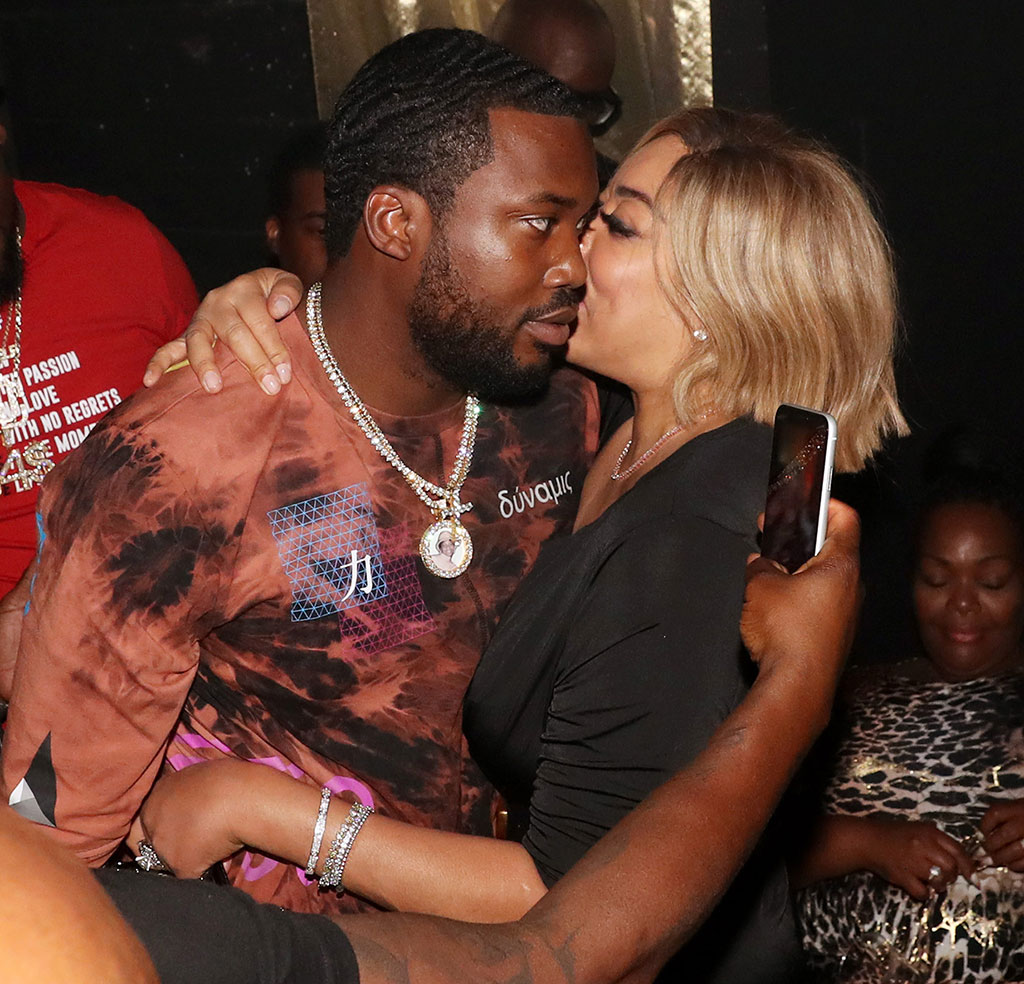 Wendy was also photographed partying it up with Rick Ross at the event.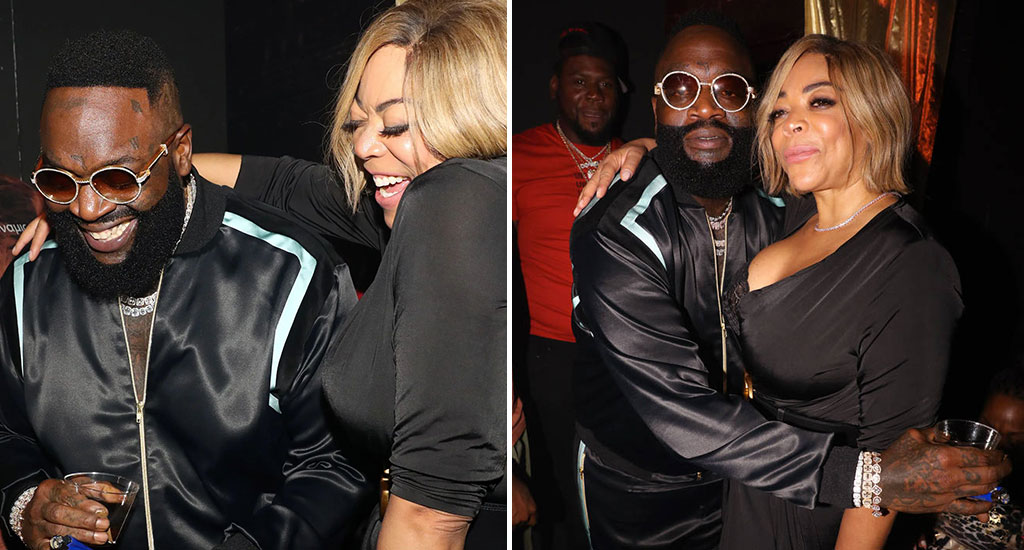 As Page Six points out, Williams is very fond of Meek and often discussed the rapper on her show while he was in prison.
Wendy was among the many high profile figures advocating for Meek's release, and after his 2008 gun conviction was overturned, she celebrated on her show, which is currently on hiatus for the month of August, declaring: "Meek Mill is a free man!"
"We're all on Meek's side," she said. "Meek, congratulations to you."