At this point, no one should blame Lauryn Hill anymore when she shows up late to concerts, performs abbreviated sets and gets the house lights cut off on her.
The reclusive singer has been on this modus operandi for years. Lauryn Hill's tardiness is so bad that it makes regular-ass CP time seem punctual.
And yet, somehow, promoters still feel confident in booking her and even more surprising, fans purchase tickets for concerts with her name on it expecting Lauryn to show up on time.
I should amend that: It's only white folks who are getting got by Lauryn at this point because black folks been caught on to Lauryn's little game.
Case in point: Over the weekend, Lauryn was slated to headline The Playground Festival in Glasgow in Scotland.
In typical Lauryn Hill fashion, she was an hour late. That meant she only had time to play a roughly 30-minute set before curfew was called and the festival was over. People, as you might expect, were pissed.
What a fuckig rip off #LaurynHill you were an hour late and didnt even make an effort. Your warm up DJ was better than you #PlaygroundFestival

— Gem (@TheReal_Gem) August 3, 2019
Just back from the #PlaygroundFestival in Glasgow, a cracking day/night apart from the appalling #Laurynhill who came on stage an hour and 15minutes late then played four shite songs before pissing off again. So-called headline act? Nah, she got the booing she deserved.

— Steven Lawson (@stevenelawson) August 3, 2019
#PlaygroundFestival Hi, can I ask why Lauren Hill came on so late? For us, the entire day was a little spoiled because she has no concept of time.. and she wasn't that great when she did bother to come on.
Sorry, I take no pleasure from being this negative.

— michael dunne (@dunnemike3) August 3, 2019
Apparently, while Lauryn was on stage, she whined to the crowd that they should be grateful she was even playing the concert because she was there instead of with her son, who was celebrating his 22nd birthday, according to Glasgow Live.
Uhm, so Lauryn didn't know it was her son's birthday when she booked the gig?
Also, he's turning 22, not 2. I'm pretty sure he doesn't need to celebrate his birthday with his mother in the late evening hours, as most 22-year-olds prefer to celebrate their birthdays at a bar or club or house party with their friends … not their parents.
After pissing a whole bunch of white Scottish people off, Lauryn took to her Facebook page to offer yet another apology as she promised to make it up to Glasgow fans.
"My sincere apologies Glasgow for the late show and shorter set," she wrote. "I appreciate the energy and support I did receive from the great crowd, and the patience of the promoters.
"I hope to come back and make it up to the Glasgow audience. It is only with great respect and Love for my art and the audience that I take the stage every performance."
She concluded: "I've thoroughly enjoyed my time in Europe, the crowds have been great and incredibly receptive. I look forward to my upcoming shows in Poland, Italy, Denmark, and the UK. Again, thank you, and my sincerest apologies for that shorter set."
Girl. If you don't stop playing with these white folks' feelings and get the hell on!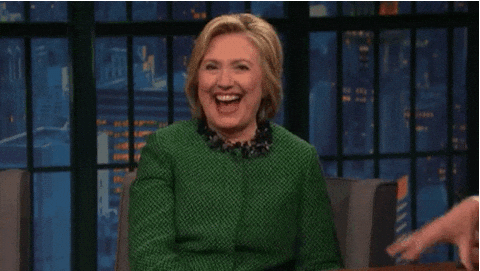 Be the first to receive breaking news alerts and more stories like this by subscribing to our mailing list.