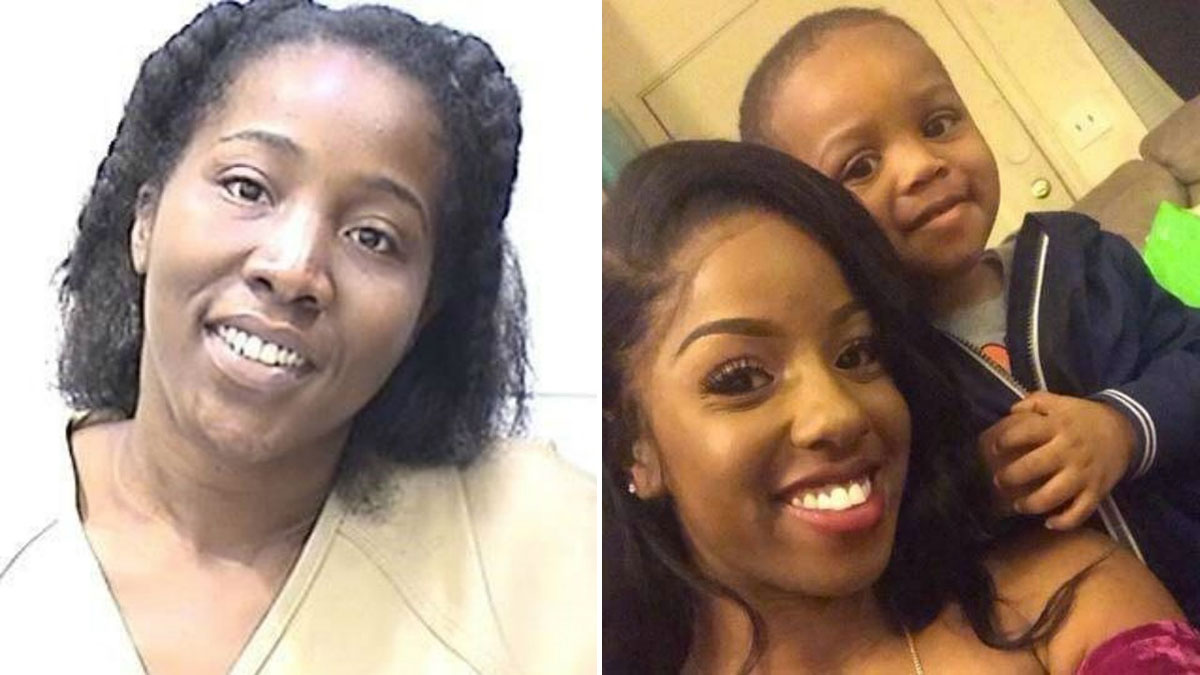 A Georgia woman is facing a felony murder charge after she shot and killed an innocent bystander, a pregnant woman, while engaged in gunfire with an opposing group.
27-year-old Kiresa Cooper was arrested Wednesday night (Jul. 24) for the murder of 24-year-old Auriel Callaway.
Athens-Clarke County police said a fight between two groups in the Clarke Garden Apartments in Athens broke out Tuesday night (Jul. 23).
The fight then escalated into gunfire, and as Callaway, a resident of the complex, was trying to move her 3-year-old son to safety, she was struck by a stray bullet.
When ACCPD officers arrived on the scene, they began performing life-saving procedures on Callaway, who was four months pregnant, until EMS arrived. She was then taken to a local hospital where she was later pronounced dead.
The child with Callaway was uninjured in the shooting, however, her unborn child did not survive, WSB-TV reported.
Cooper was arrested the next day in Cobb County and transported to Athens-Clarke County Jail where she was booked on one count of aggravated assault and one count of felony murder.
A neighbor told Fox 5 News Callaway was simply in the wrong place at the time and was protecting her son from the gunfire when she was hit by a bullet that was not intended for her.
Callaway's sister, Shandria Walker, was there, and told news reporters exactly how everything went down.
"Some kids were fighting and then it turned into some adults getting into it, and then the next thing you know gunshots start firing," Walker said.
Walker said her sister was preparing to go in the house at the exact moment fight erupted into gunfire.
"She said, 'I'm fixing to go, y'all. I'm taking my baby in the house," Walker told WSB-TV.
Callaway was hit by a bullet and collapsed near her apartment, Walker said.
"She got hit with her son in her arms, and she's pregnant. That's my only sister. They took our baby away from us."
"All my sister did was take care of her son & the rest of our family." I spoke to the family of a pregnant woman killed by a stray bullet. She was holding her 3 y/o son Mason when she was shot. He wasn't injured, but Ariel Callaway & inborn Baby does. 5pm Ch2 pic.twitter.com/2o7o8tryB7

— Tyisha Fernandes (@TyishaWSB) July 23, 2019
Walker described her sister as "beautiful" and said she "had a heart of gold."
"She would give when she didn't have it," Walker said of her sister. "All she cared about was her son. I want y'all to know you took away a mother, a sister, a daughter."
Police Chief Cleveland Spruill called the shooting a "reckless act of violence [that] took the life a young mother in her prime as well as her unborn child."
He added: "Such senseless violence shall not be tolerated and all our investigative resources and tools were brought to bear to locate and apprehend the suspect."
Karesa Cooper remains in Athens-Clarke County Jail without bond.
Be the first to receive breaking news alerts and more stories like this by subscribing to our mailing list.