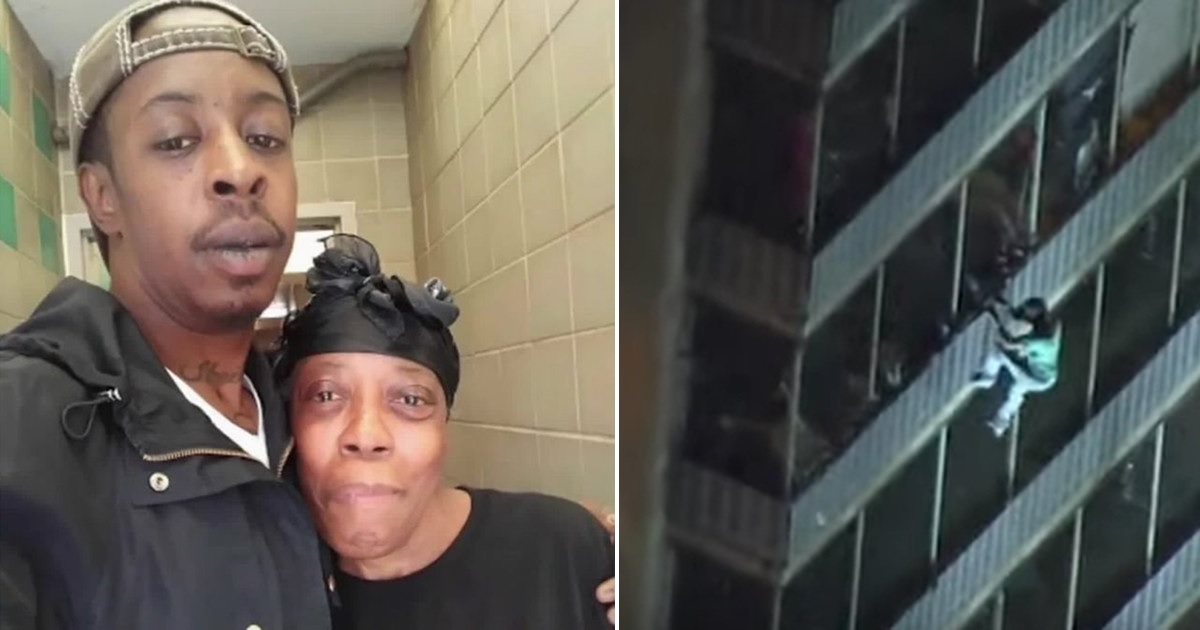 A Philadelphia man went to extraordinary heights to save his mother from a burning apartment building.
Last week, a man, identified only as Jermaine, scaled the side of a 19-story apartment building to check on his 65-year-old mother who was bedridden on the 15th floor, despite his own injured hip.
"All for my mom's safety, period. I wasn't worried about mine at all," he told WPVI after climbing 200 feet. "She can't get out of the bed or walk around so if there's a fire she needs help out."
News cameras caught Jermaine climbing down the building, assuming he was escaping the fire. The clip went viral.
Man climbs 19-storey building to save his mother from fire pic.twitter.com/svGykOfbDO

— Ebube Favour (@EbubeFavour4) July 21, 2019
The 35-year-old later explained to reporters that he had received a call from his sister informing him that their mother, Sheila, was trapped in her burning apartment. And upon arriving on the scene, police would not allow him to take the elevator or take the stairs.
That's when the brave son jumped into action. With wire cutters in hand, he began climbing the fenced-in balconies of each apartment.
"When I grabbed a gate, at the top of the gate, there was a ledge. Then I could step on top of the ledge and reach up to the other gate and keep climbing my way up," he explained.
Fortunately, Sheila was fine and assured her son that she didn't need rescuing. Jermaine says she was shocked, but not surprised by his heroic actions.
"She's not surprised by the things that I do for her," he said. "She knows I'll go over and beyond for her."
And what makes Jermaine's Spider-Man-like abilities even more impressive is that he had injured his hip on a flight of stairs earlier that day and was even using crutches. Adrenaline propelled him up the burning building.
Jermaine anticipated being arrested once he reached the ground, but an understanding police officer let him go.
It's believed the fire was caused by a trash compactor. Four people and three firefighters were treated for smoke inhalation and heat exhaustion.
Be the first to receive breaking news alerts and more stories like this by subscribing to our mailing list.