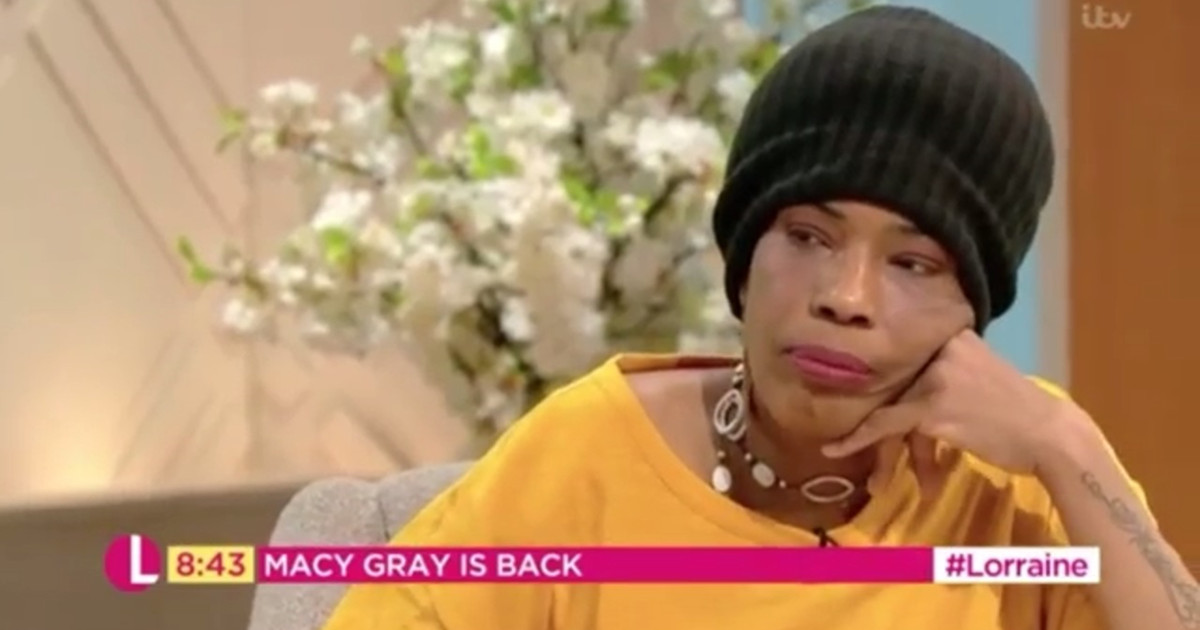 We all know that Macy Gray is a little left of center with her kooky sense of humor, but a recent TV interview was so bizarre that many viewers were left feeling a little concerned for the singer.
Gray appeared on the British morning show Lorraine with Lorraine Kelly earlier this week. The 51-year-old briefly discussed a recent hospital visit due to a blood-related issue and that's when things took a turn.
"I'm a vampire," she said. "I have a low blood count, so like every two or three years I run out of blood."
Now this statement alone could just be an off-the-cuff joke that Gray's strange mind conjured up. But that's not where it ended.
"I want to just go bite people, but it's illegal," Gray added, to which the British host advised her just to continue seeking treatment at hospitals.
Later during the interview, Gray complained about having to be up so early to do to the morning talk show.
"Why do you guys go on so early?" she asked. "You should shoot it at night and then tell people it's live, that's an idea. Why do it in the morning?"
And as the host attempted to pivot to discuss Gray's upcoming headlining performance at the WOMAD Festival, Gray asked directions for her next interview.
"Where is Malmesbury, how long will it take to get there in the car?" she asked.
Following the bizarre appearance, viewers took to Twitter to express the concerns for the singer as they processed what they had just watched.
What's up with Macy Gray, she seems a bit out of it???!!! ! @lorraine

— Sarah West (@Sassylou76) July 16, 2019
Watching @reallorraine Is Macy Gray drunk ? On drugs ? Or what ? This is very bizarre !

— Karen Spencer (@maryhillmagyars) July 16, 2019
Is #macygray ok ???? #Lorraine

— Kirsty Moore (@KirstyCM) July 16, 2019
How can they let Macy Gray on tv in that state??? #Lorraine

— Sandra (@Sandyboomer) July 16, 2019
Could #lorraine please ask Macy Gray for her dealer's number for me? Weed in London is a bit hit & miss…& I want what Macy's on…???

— Truth Is A Bitch (@Ali_Sichilongo) July 16, 2019
Be the first to receive breaking news alerts and more stories like this by subscribing to our mailing list.