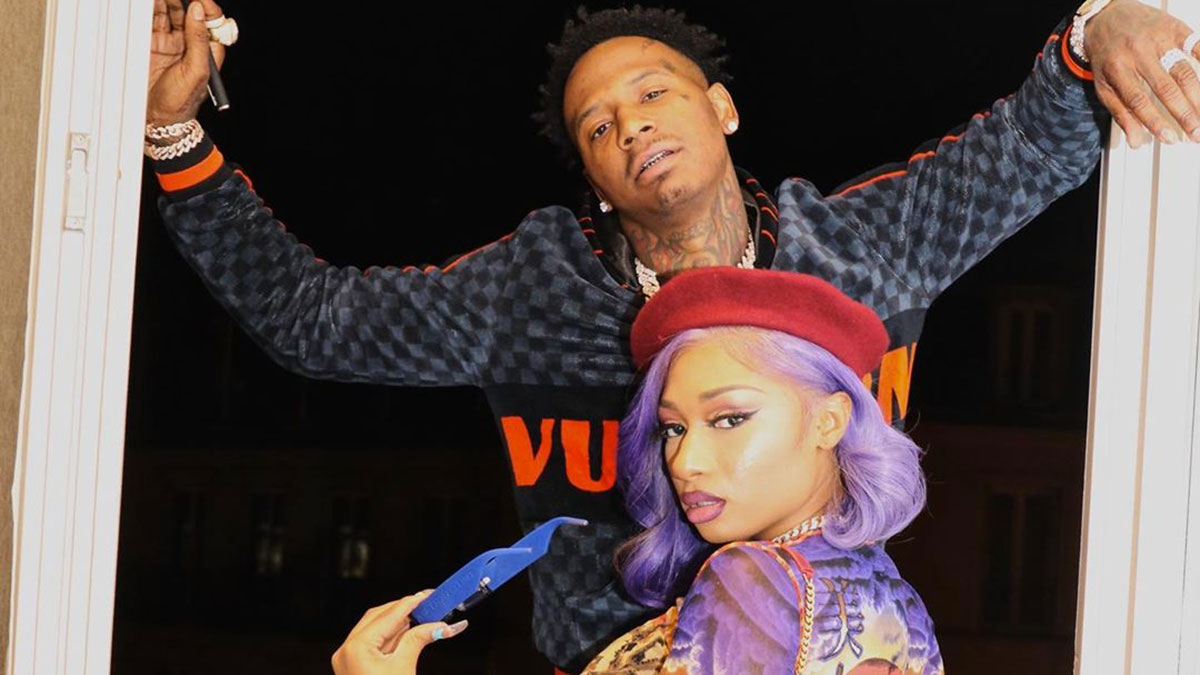 It's officially a hot boy and hot girl summer.
Female rapper Megan Thee Stallion, who has been killing the rap game as of late and has everyone using the terms "hot girl" and hot boy," revealed some surprising news on her Instagram.
Megan announced to fans that she's in a relationship with rapper MoneyBagg Yo.
She posted a photo of her and Moneybagg with the caption "He's a Hot Boy now."
https://www.instagram.com/p/Bz6t_jfFhXd/
And he followed up with his own IG post, sharing the same photo and writing "Hot Boy Shyt" in the caption.
https://www.instagram.com/p/Bz6t_TVjQmp/
While fans were happy to hear the news, many of them warned Megan to not become another one of the rapper's baby mamas.
MoneyBagg currently has four baby mamas and seven kids.
One fan wrote on Megan's post announcing her relationship: "Baby just don't give him another child! Our queen can't get trapped!"
Megan was quick to respond back to the fan: "lol ion want no kids."
Another fan left a comment saying: "Y'all cute Just don't become another baby mama pleaseeeeeee."
Megan and Moneybagg Yo have been rumored to be a couple for weeks now and even one of MoneyBagg's baby mamas who goes by "Juiccy Babyyy" on Instagram responded to the rumors saying that she still messes around with the rapper.
The Shade Room also posted a screenshot of an Instagram post that is said to be from one of Moneybagg's baby mamas threatening to jump on Megan over her announcement that she and Moneybagg are an item.
"Boy ima whoop df out you," the woman wrote. "Bitch come get this baby since you wanna be a hot boy, Bitch ima bust both of y'all in y'all sh*t see y'all whenever wherever hoe."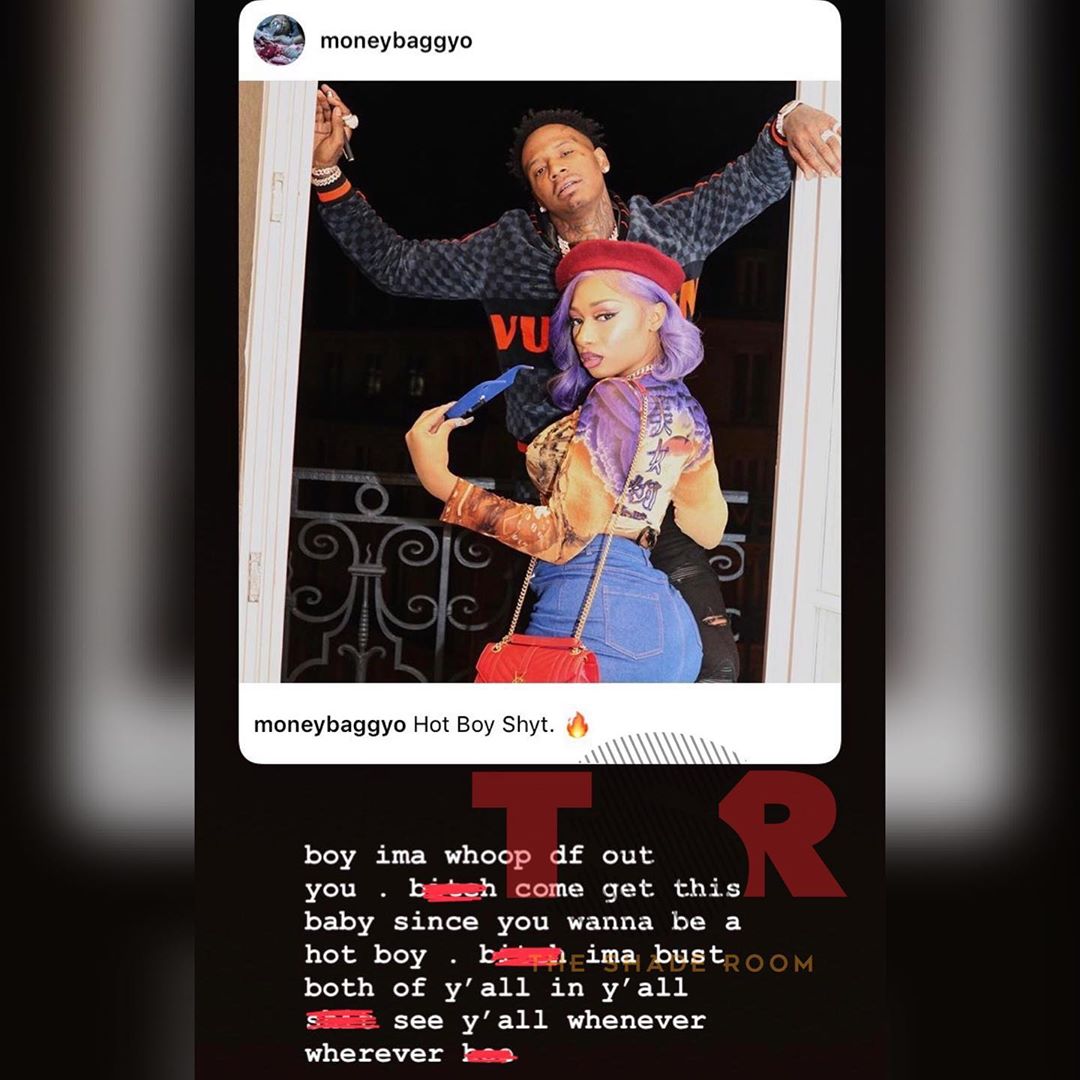 Megan hasn't entertained or responded back to the alleged threats.
In addition to revealing the relationship news, the "Hot Girl" rapper also released a trailer for an upcoming film or video she is working on with Hype Williams based on her mixtape Fever, which she released in May 2019.
https://www.instagram.com/p/Bz6nYnCF61y/
Looks like Megan is living her best hot girl life and could care less how anyone feels about it.
Be the first to receive breaking news alerts and more stories like this by subscribing to our mailing list.