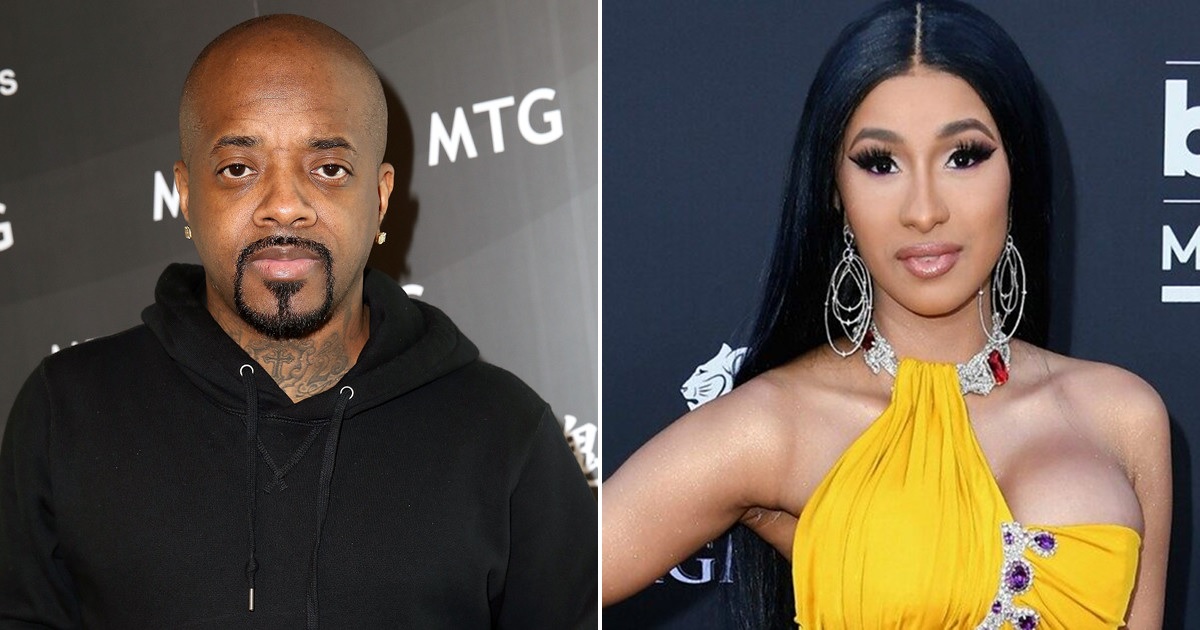 Jermaine Dupri just unintentionally sparked a rap beef with Cardi B after slamming today's female rappers, but I don't think he wants that smoke.
On Thursday (Jul. 11), Dupri sat down with the People Now. When the host asked him to share his thoughts on the hottest female rappers like Cardi, Megan Thee Stallion, and Nicki Minaj, he struggled to name a favorite, criticizing their style as "strippers rapping."
"The only reason why I can't say is because I feel they're all rapping about the same things," he explained. "I don't think they're showing us who's the best rapper."
"I think they're trying to show?—for me, it's like strippers rapping. And as far as rap goes, I'm not getting who's the best rapper. I'm getting like, 'OK, you got a story about you dancing in the club, you got a story about you dancing in the club, you got a story about you dancing in the club.'

"It's like, 'OK, who's going to be the rapper?' At some point, somebody's going to have to break out of that mold and just show us?—talk about other things, just rap about other things besides that."
Cardi is used to people trying to come for her artistry, however, with two Instagram videos, she clapped back at Dupri after hearing the respected producer's comments.
"I have seen a lot of people sayin' 'Nowadays, female rappers only talk about they p***y and sh*t," she said. "And now that Jermaine Dupri bring it up, now I'm gonna say something about it."
She went on to explain that her lyrics are sexual because that's what fans want to hear and whenever she tries to go a little deeper—like with "Be Careful"—it's not always well received.
"First of all, I rap about my p***y because she's my best friend…And second of all, it seems like that's what people wanna hear…When I did 'Be Careful,' people was talking mad sh*t in the beginning, like, 'What the f**k is this? This is not what I expected. I expected this, I expected that.' So it's like, if that's what people ain't tryna hear, then, alright, I'mma start rapping about my p***y again."
Cardi then gave a shout out to several current female rappers like Tierra Whack, Rapsody, and Kamaiyah, who don't rap about sex, but don't get the recognition they deserve.
"I feel we need to put these girls in more magazines and blogs. Radio DJs play these girls," she said.
"There's a lot of female rappers that be rapping they ass off and don't be talking about they p***y and don't be talking about getting down and dirty, and y'all don't be supporting them. Y'all don't be supporting them and they be mad dope. These bloggers don't support them, they don't give them the recognition. So don't blame that sh*t on us when y'all not the ones that's supporting them."
Dupri has yet to respond to Cardi's videos. But what is there to say? Cardi made her point well: Sex sells in hip hop and we need to do more to support ALL female rappers, not just a select few every couple of years.
Be the first to receive breaking news alerts and more stories like this by subscribing to our mailing list.