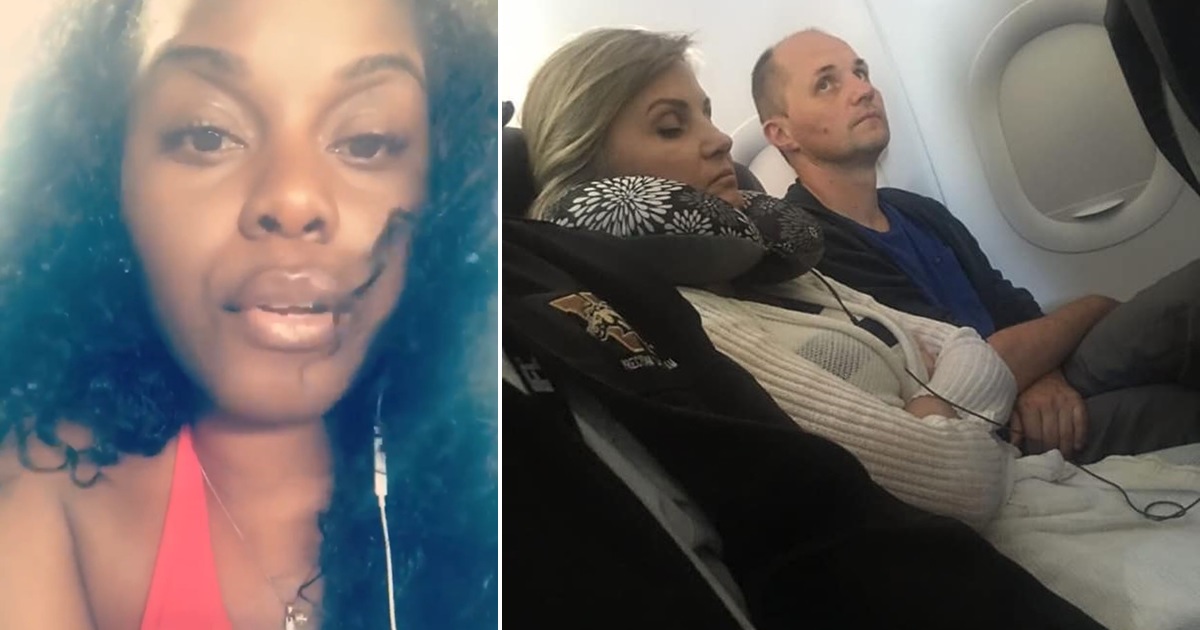 A woman's Facebook post has gone viral after sharing her worst airline experience ever because a white woman refused to sit next to her.
On June 25th, Tiarra Dowdell's flight from Detroit was delayed 12 hours so Spirit Airlines placed her on another flight. Once boarding the plane, a white woman refused to let Dowdell take her seat, possibly because she was black.
Despite being booed and called racist by others, the white woman did not allow Dowdell to sit and the flight attendants did little to intervene in the matter.
A white passenger agreed to switch seats with Dowdell, which the white woman took no issue with.
Dowdell shared the experience in a series of Facebook posts.
"I board the Chicago flight and the open seat they gave me was next to a Russian woman, who refused to let me sit by her. Like refuses it to the point that she is arguing with the flight attendant about how she is not going to let me sit by her.

"Luckily there were other (white) people on the plane who chose to switch seats with me so I wouldn't have to sit by her which she happily allowed. I have never experienced this before. I'm so upset that I couldn't lay hands on this lady. So appreciative of the other passengers who just rallied around me, held my hand and really prayed with me."
After the flight, Dowdell says the racist white woman attempted to apologize and claimed the issue wasn't because she was black. The woman said she didn't want Dowdell to sit next to her because she was told the seat would be empty—a lame excuse.
The woman also went on to complain to the airline because passengers booed her and called her racist.
Dowdell also slammed the Spirit flight attendants for simply calling her a "team player" instead of doing more to aid in the situation.
"My thing is after refusing to let me sit down the flight attendants should have made her move," she wrote.
"The attendants thanked me multiple times for being a team player… I said why do I have to be a team player to someone who is obviously putting her racist cards on the table. Them allowing her to block the seat should have been enough for them to escort her off the plane. But Obviously her being comfortable was more important."
She also recorded a special video message for those who have shown her support since sharing her experience.
She explained that even though she was placed in such a demeaning situation, she didn't want to appear as the "angry black woman" and will file a complaint at the corporate offices of Spirit airlines.
Be the first to receive breaking news alerts and more stories like this by subscribing to our mailing list.