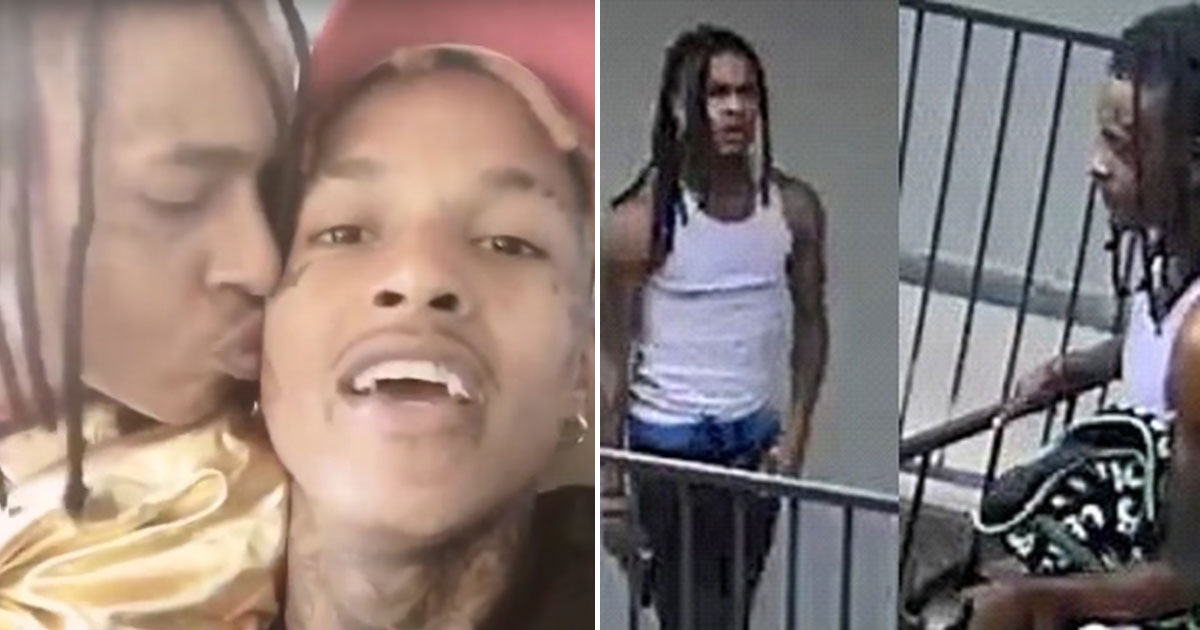 New Orleans rapper Kyyngg was the victim of a shooting last weekend, and now police are suggesting that the man who pulled the trigger was the rapper's own brother.
The June 21st shooting was initially described as a robbery attempt, however, the New Orleans Police Department is saying that the rapper was shot as the result of an altercation between him and his brother.
NOPD Seventh District detectives shared a photo of the person of interest in the shooting (below), and, according to online reports, the image is of the rapper's younger brother Prynce—seen in the photo at the top of this article giving Kyyngg a kiss on the cheek.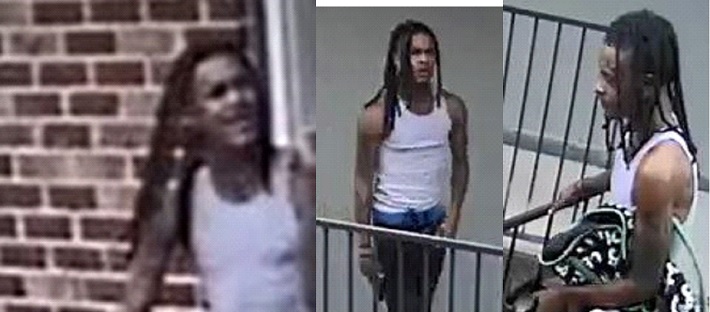 Via NOPD News:
Through investigation, NOPD Seventh District detectives learned that at approximately 11:35 a.m., the victim and the pictured subject had a verbal altercation.

During the altercation, the victim reportedly struck the suspect to the face with a closed fist. The wanted subject then reportedly obtained a firearm that was in his waistband and fired several shots at the victim, striking the victim in the leg.

The suspect then fled the scene…
Right after the shooting, which coincidentally happened not long after Kyyngg was released from jail, the rapper took to Instagram to update his fans on his condition.
"Kids, stay away from sucker duck ass people who envy you for no reason and want what you got but don't want to work as hard as you to get what you got," he said from a hospital gurney.
He also shared this graphic photo (but later deleted it):
On Monday (Jun. 24), just two days after the shooting, he shared a video of him walking out of the hospital apparently after being discharged and sent home:
Kyyngg is often compared to Young Thug due to his rap style, eccentricity and questionable antics, like this video of him receiving a peck on the cheek from his brother:
The 23-year-old rapper, who previously said that he was just 14 years old when he joined a Bloods set in New Orleans, went viral in 2017 after rumors emerged that he was dating a transgender woman.
Kyyngg said of his then alleged girlfriend in a since-deleted Instagram video (above): "We in the moment of shooting a wonderful movie in Atlanta, GA. We dropping a real wonderful movie for y'all real soon. We got beautiful people. Nicki Minaj ain't got sh*t on her. I love you though Nicki."
Be the first to receive breaking news alerts and more stories like this by subscribing to our mailing list.