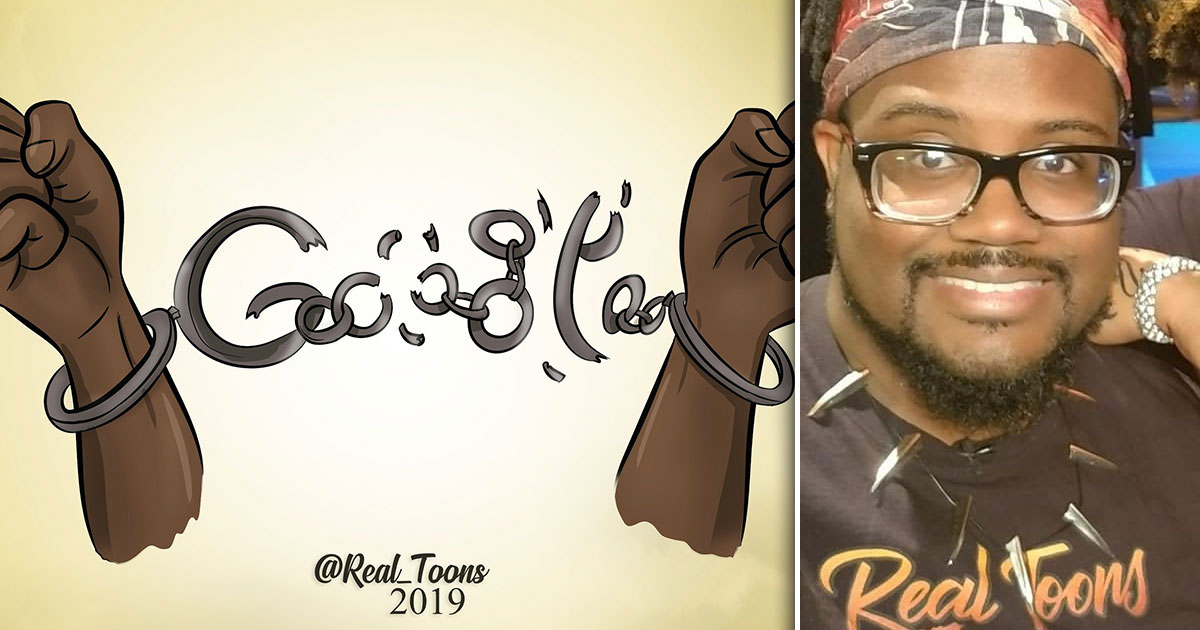 Google is known for their Google Doodles highlighting major current events, and when the search giant failed to make one for Juneteenth, artist Davian Chester stepped in and sketched an image that quickly went viral on social media.
So I noticed @Google didn't create a doodle for #Juneteenth2019. So I decided to help out. pic.twitter.com/DZGRVKZo0F

— Davian Chester (@Real_Toons) June 19, 2019
"I feel it's very important for us to know as much as we can about our ancestors," the 26-year-old told Because of Them We Can in an interview.
"So I feel Juneteenth is already something that isn't being spread across as much as it should be. I was planning on making an art piece for it anyway, but I noticed Google did not do anything at all. And for a large company like that to create doodles for literally everything under the sun and have nothing at all today, I thought it was odd."
Chester added: "I always wanted to create a Google Doodle anyway. So I took matters into my own hands."
On Monday (Jun. 24), Chester revealed that Google had offered him a job.
"Google just contacted me!! They are offering me a JOB!" he said in a post on Facebook.
Congrats to this young man!
To see more of Davian Chester's work, check out his Instagram page at real_toons.
Be the first to receive breaking news alerts and more stories like this by subscribing to our mailing list.