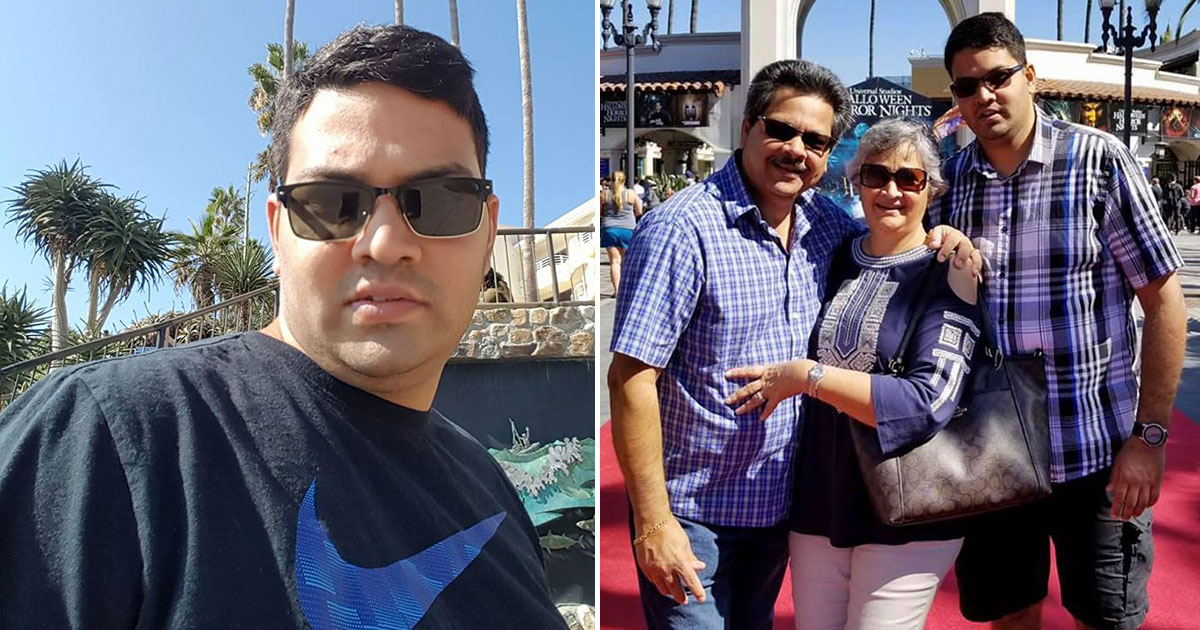 A 32-year-old Riverside man named Kenneth French was identified as the person who was killed by an off-duty police officer at a Costco store in Corona, California.
Corona police said the fatal shooting was the result of a physical altercation between French and the LAPD officer, who opened fire on French after French assaulted him while he was holding his young child.
Kenneth's parents, Russell and Paola French, were also injured in the shooting and are in critical condition.
The off-duty officer, whose identity hasn't been revealed, was taken to a local hospital, where he was treated and released. The off-duty cop's child was not injured in the incident, the Corona Police Department said.
Here's what you need to know:
1
Kenneth French attacked the off-duty copy's family "without provocation," police said.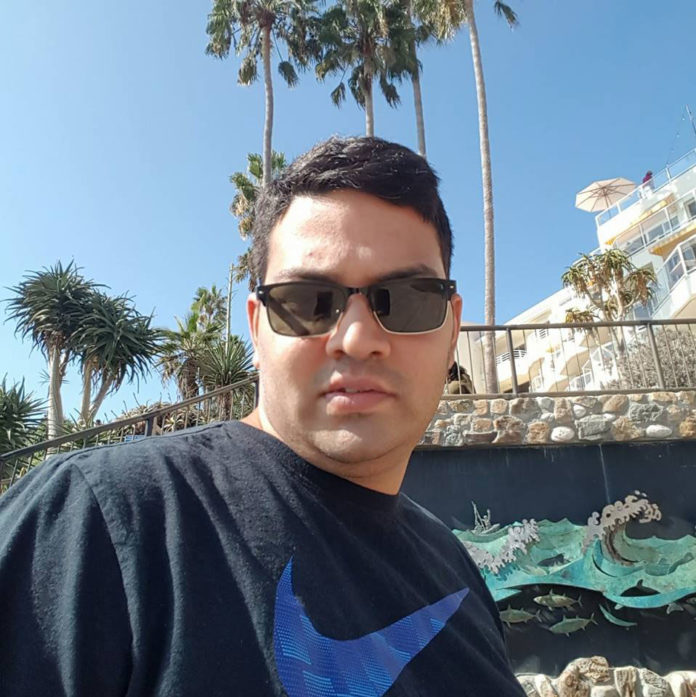 The Los Angeles Police department said in a statement Saturday that French hit an off-duty LAPD officer while he was holding his young child.
A statement from the Corona Police Department explains the incident in its entirety:
"The investigation has revealed this was an isolated occurrence within the store and was not an uncontained active shooter incident as the preliminary information had been communicated to initial officers…

"Investigation has confirmed an off-duty Los Angeles Police Department Officer was shopping at Costco with his family.

"Without provocation, a male unknown to the officer's family assaulted the officer while the officer was holding his young child.

"This attack resulted in the officer firing his weapon, striking the male and two of the male's family members.

"The family members are being treated at local hospitals and are in critical condition. The off duty officer was transported to a local hospital, where he was treated and released.

"The off duty officer's child was not injured during this incident. The Riverside County Coroners Office has identified the deceased male as 32-year-old Kenneth French from Riverside.
Police said upon entering Costco, "officers located four injured people on the floor."
Corona police confirmed that no one else in the store fired a weapon.
"The officer's gun was the only weapon involved in the incident, contrary to earlier reports," the statement continued. "As is standard procedure in such investigations, the Corona Police Department is working closely with the Riverside County District Attorney's Office who will be evaluating the facts and circumstances of this incident."
According to LAPD policy, off-duty officers are allowed to carry concealed weapons.
Joseph Giacalone, a professor at the John Jay College of Criminal Justice, said it's justifiable for an officer to use deadly force in a crowded setting in the attacker has a weapon.
"If the guy pulled out a pocketknife and approaches him, game over," Giacalone told the Associated Press.
2
Kenneth French was "mentally disabled," according to his cousin, who also described French as a "gentle giant."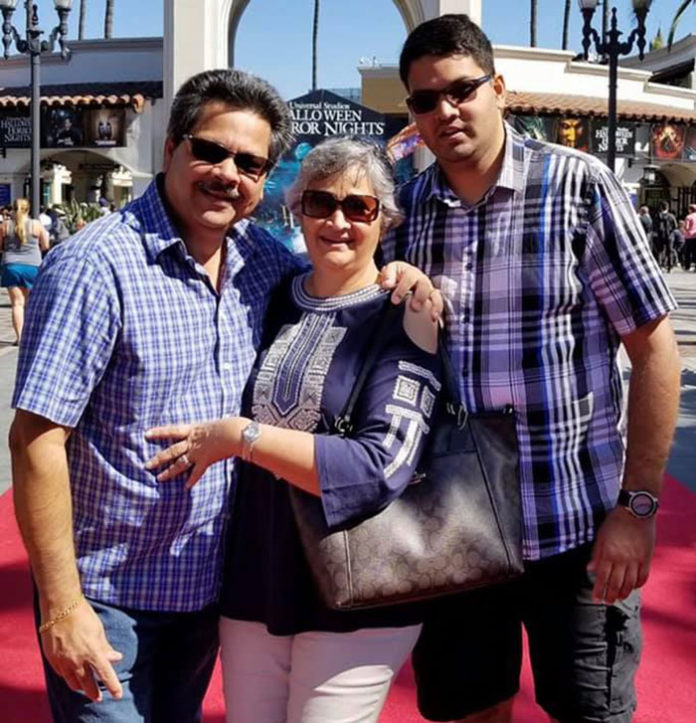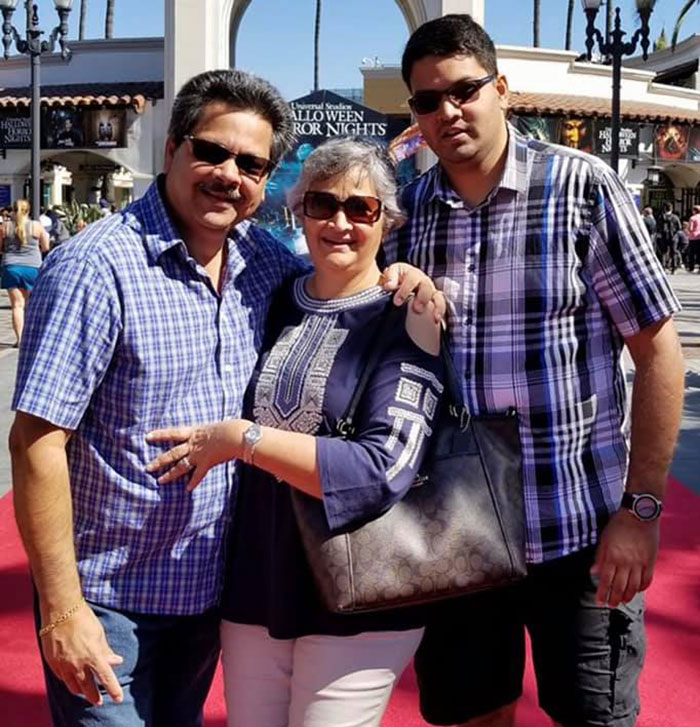 Kenneth French pictured with his mother and father, Paola and Russell French
A man claiming to be a family member of Kenneth French spoke out on social media, and slammed the off-duty cop for choosing to shoot and kill Kenneth, who he said was "mentally disabled."
According to the official police statement, the officer opened fire on French after being assaulted by the man while the cop was holding his daughter. Witnesses in the store said they heard and saw two men arguing before one of them (the off-duty cop) fired a gun at least six to seven times.
Rick Shureih, who says he's Kenneth French's cousin, posted this message on Facebook, along with a photo of Kenneth's parents, Russell and Paola French (shown above):
"I'm not keeping quiet about this! People need to know! This is my family! These are the victims of the Costco shooting the other night.

"My cousin Kenneth was killed and his parents, my aunt & uncle were also both shot and are in ICU. Do they look intimidating to you? Did he really have to shoot them all?

"I'm posting this picture because the stories on social media have made them out to be the suspects, and the off duty cop the victim. This is a family that was unarmed and was just grocery shopping. Truth will come out! I'm sure this was a misunderstanding that got escalated for no reason!"
In another (apparently deleted) post, Rick reportedly said that Kenneth was mentally disabled.
"My cousin is the person killed," he wrote. "He was mentally disabled! His innocent parents were also shot and are in ICU. Don't pass judgment if you don't know the story! Off duty cops are human too and need to show restraint like the rest of us!"
Annalise Lopez, another person who also identified themselves as a family member, wrote on Facebook: "Please pray for our family. I'm so tired of reading all these posts about the Costco shooting. People have no idea what they are talking about. Please pray for the injured for the deceased and for our family to be strong and get through this."
Shureih told NBC News that he wasn't sure if his cousin had ever been "fully" diagnosed with any mental disorders, but he said French, who he described as a "gentle giant" was on medication.
"His motor skills are fine; it's just something [is] cloudy up there," Shureih said. "He's never been violent with any of us, so we don't know how this escalated."
Though additional details about the shooting haven't been released, Shureih told the Los Angeles Times he had an idea about what might have happened, considering the fact that his cousin had become nonverbal in recent years.
"It could have been that he bumped into somebody but couldn't communicate the fact that he was sorry," Shureih said.
Kenneth's parents dedicated their lives to taking care of their son, Shureih said, describing his aunt and uncle as "the sweetest people in the world."
Shureih said the family plans to hire a lawyer to fight on their behalf.
"We need witnesses to come forward, We need to know the shooter's name. We need to get the surveillance tape from Costco," Shureih said. "These are things we need to pursue to make sure justice is done."
Be the first to receive breaking news alerts and more stories like this by subscribing to our mailing list.