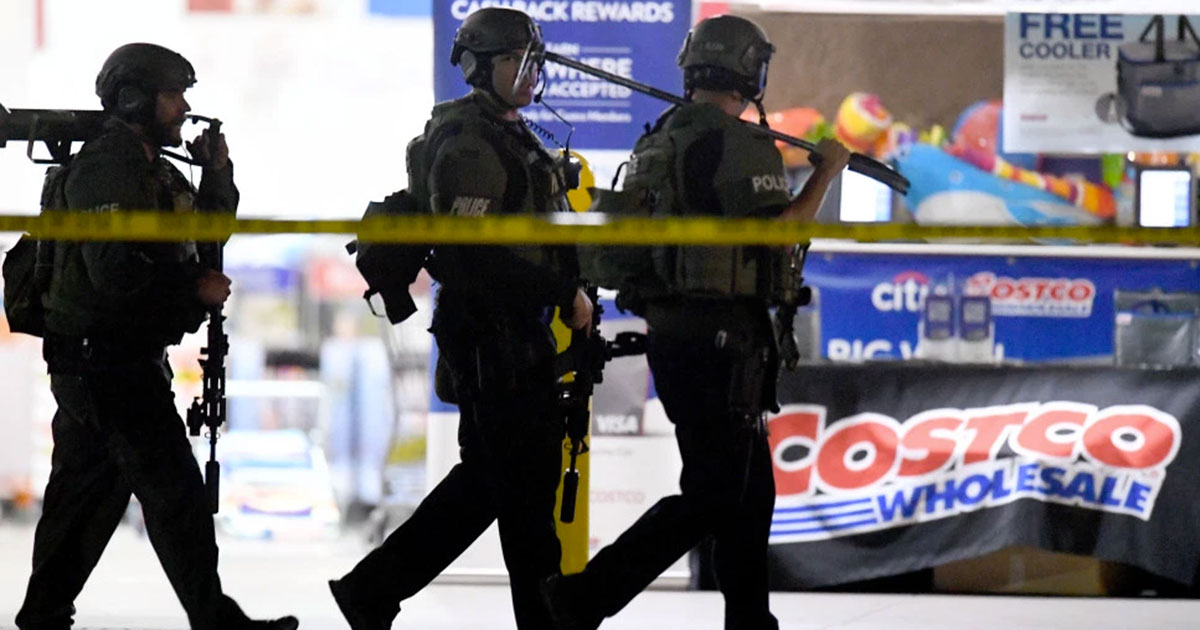 Police said the fatal shooting at a Costco in Corona, California Friday night (Jun. 15) was the result of a physical altercation between a man and an off-duty officer.
The Los Angeles Police Department said in a statement Saturday that 32-year-old Kenneth French assaulted an off-duty LAPD officer while he was holding his young child.
In response to the attack, the officer fired his service weapon, hitting French and two of the man's relatives, the department said.
French was killed and his relatives were reportedly taken to various hospitals in critical condition. The officer, whose identity hasn't been released, was also treated at a nearby hospital.
The officer's child was, thankfully, unharmed, the department noted, adding that the officer was the only person who fired shots in the store.
Police said shoppers reported seeing a man with a Mohawk and another customer arguing near a freezer section when the shots rang out in the store at least six times around 7:45 p.m. Friday night.
Corona police Lt. Jeff Edwards said the man involved in the argument was killed. The reason for the argument wasn't publicly revealed.
Nikki Tate, who was with her daughter picking up steaks and lobsters for Father's Day, said she was by the meat section when she heard "about six or seven shots" go off.
She said she quickly hit the floor and crawled to her daughter, who was on the other side of the aisle, and they huddled until they were able to sneak out through a side door.
"I saw people and heard shots and my first thought was 'Jesus, is this another mass shooting?'" Tate said. "I didn't know if this was a random thing or a domestic thing or if this was a mass shooting. Everything was happening so fast, I just wanted to get me and my kid to safety."
Another shopper, Will Lungo, told the Riverside Press-Enterprise: "I thought maybe someone dropped a bottle of wine, but then I kept hearing shots. An employee came in and helped us out through the emergency exit."
Christina Colis said she was in the store's produce area when she heard six to seven shots and hid with other shoppers in a refrigerated produce room. She said her mom saw people injured on the floor.
According to KCAL-TV, there were more than 100 people in the store at the time of the shooting.
Be the first to receive breaking news alerts and more stories like this by subscribing to our mailing list.