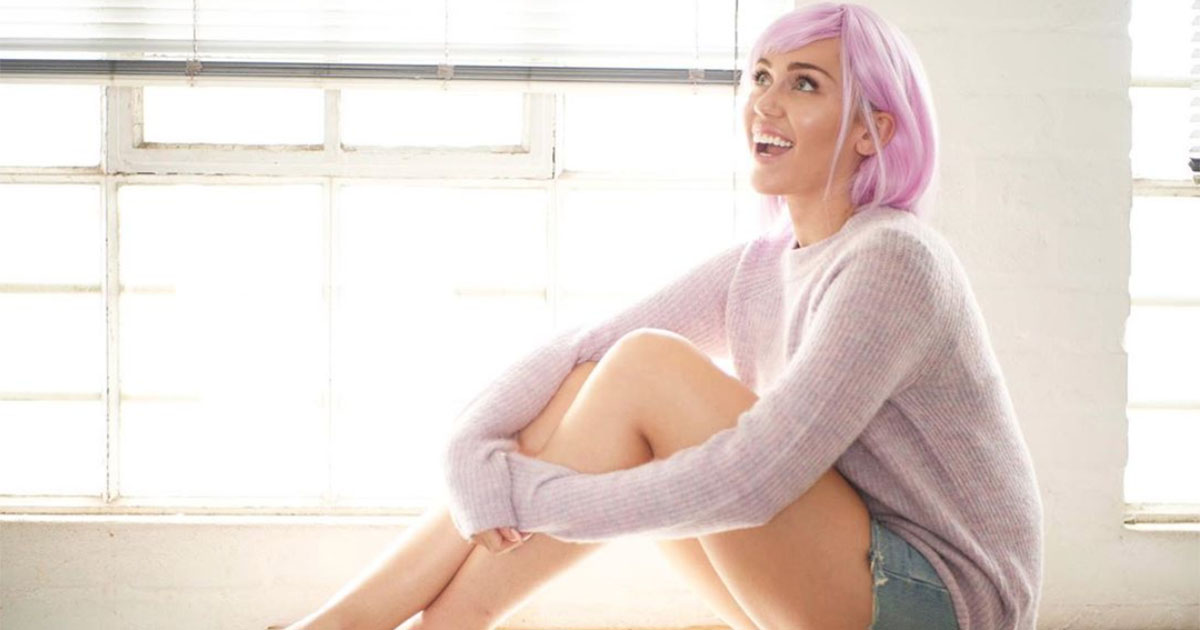 It takes a lot for hip-hop culture to let outsiders in, and frankly, we often make those outsiders sweat to earn that equity.
I won't say that Miley Cyrus really had to bust her ass to be accepted by the hip-hop culture, but we did have to begrudgingly accept that Miley had a few bops.
Of course, it helped that Miley was co-signed by MAJOR figures in hip-hop such as Pharrell Williams and Mike Will Made It, but still, if we didn't enjoy a song or two, she wouldn't have been able to dip into her urban persona for that crossover appeal she was seeking.
For some reason, in a bid to shift back to her more country roots, in 2017, Miley shitted all over her "hip-hop phase" and said in an interview with Billboard that she was no longer a fan of rap music because of the sometimes graphic, degrading sex-filled language in the genre.
Now the commentary on the content of many hip-hop songs is valid, but given that she made a name by herself twerking on Robin Thicke in a nude suit at the VMAs, the criticism rang hollow for most folks.
Well, now in 2019, it appears that Miley has yet again had a change of heart and has decided to take back her harsh assessment of the genre that gave her a boost in her post-Disney career.
A YouTuber named As Told By Kenya, posted a rant where she confessed that Miley Cyrus was her "problematic fave."
In her video, she highlighted Cyrus's 2017 comments from Billboard as part of the conundrum of loving Miley as a black woman.
Much to her surprise, no doubt, Miley responded to Kenya's video in the comments section on YouTube and she apologized for her insensitive remarks.
Just watched your video. Thank you for giving me this opportunity to speak up. Being silent is not like me at all. I am aware of my platform and have always used it the best way I know how and to shine a light on injustice. I want to start with saying I am sorry.

I own the fact that saying … "this pushed me out of the hip hop scene a little" was insensitive as it is a privilege to have the ability to dip in and out of "the scene."

There are decades of inequality that I am aware of, but still have alot learn about. Silence is apart of the problem and I refuse to be quiet anymore. My words became a divider in a time where togetherness and unity is crucial.

I can not change what I said at that time, but I can say I am deeply sorry for the disconnect my words caused. Simply said; I f**ked up and I sincerely apologize. I'm committed to using my voice for healing, change, and standing up for what's right.
I have a feeling that Miley's renewed appreciation for hip-hop might have something to do with her dad topping the charts with Lil Nas X for their hip-hop/country collaboration "Old Town Road."
I don't know that we should put too much stock in Miley's words because words are cheap, but admitting her culpability and apologizing for her wrongs is at least a step in the right direction.
Do you forgive Miley for trashing hip-hop after she was done using it for a come-up?
Be the first to receive breaking news alerts and more stories like this by subscribing to our mailing list.