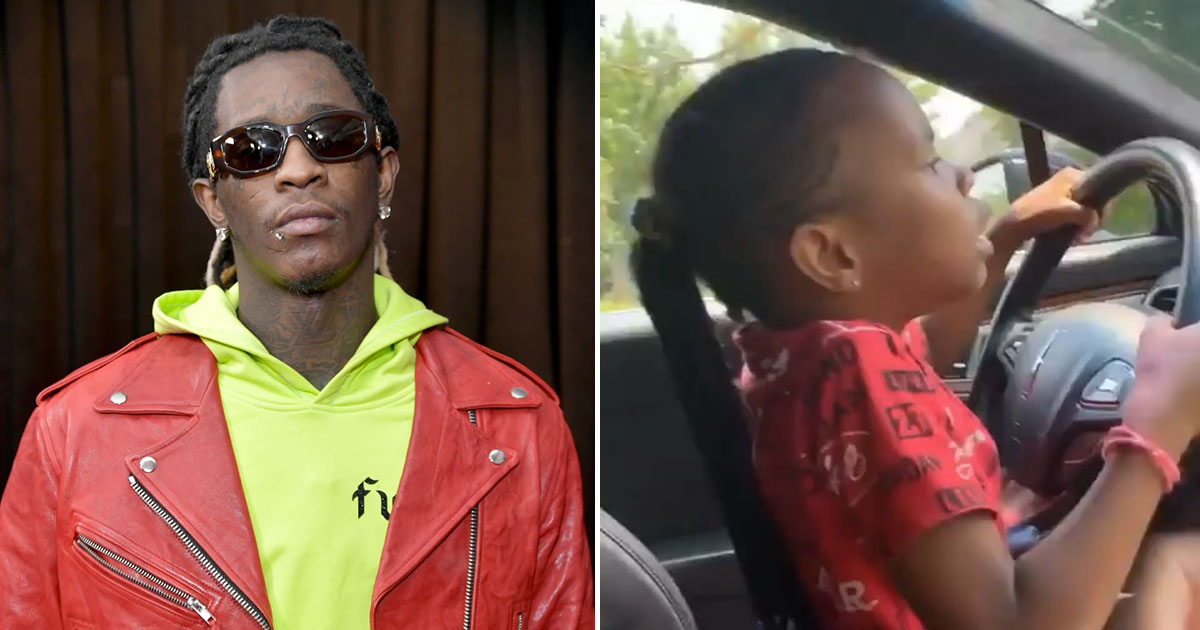 The Internet is in an uproar over video footage showing Young Thug's daughter behind the wheel of a car.
In the clip posted on social media, Thug's young daughter is seen barely able to see over the wheel nervously driving down the road. Seconds later, the hands of a woman with yellow fingernails can be seen straightening the wheel for the child.
Since the video's release, many have responded with a deep concern for the child and her safety, with some even calling out Young Thug.
"I'm almost sure DFCS is gonna see this," Tyrese wrote under The Shade Room's post.
"Stupid," former NBA player Matt Barnes said in response to the video.
"Oh he going to jail," former Love & Hip Hop Hollywood star Milan Christopher commented on the video.
Young Thug has since responded to the video and claims he had nothing to do with his child driving a car. He also asked for the video to be removed from social media.
"This is very inappropriate and not approved by me, I would never put my kid or anybody else on the street driving a car in danger… and I would love if u guys took it down. I truly understand you're a blog and your meanings to the internet but I would really love if u took it down," he wrote under The Shade Room's post.
He also released another statement via his own IG saying he was out of town when the video was recorded and that he will be handling the situation "expeditiously."
"Never would I put my child's life in danger nor anyone else's life,i am out of town that video is clearly in Atlanta. I am a very safe man, especially when it come down to my kids. I am very smart, last thing I'm looking for is clout/fame I have both. Plus she wouldn't dare even ask me could she drive a car… But it'll be handled 'expeditiously. You people must get smarter than you are to think I'm anywhere near such a thing."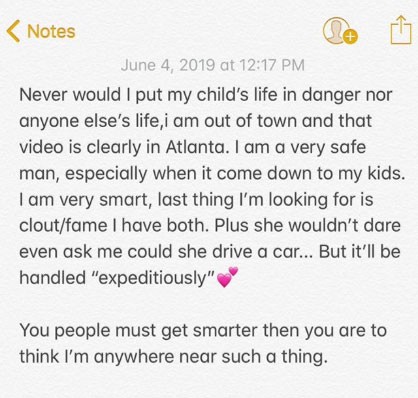 Sounds like Thug really had no idea about the footage and is pretty upset about it.
Be the first to receive breaking news alerts and more stories like this by subscribing to our mailing list.