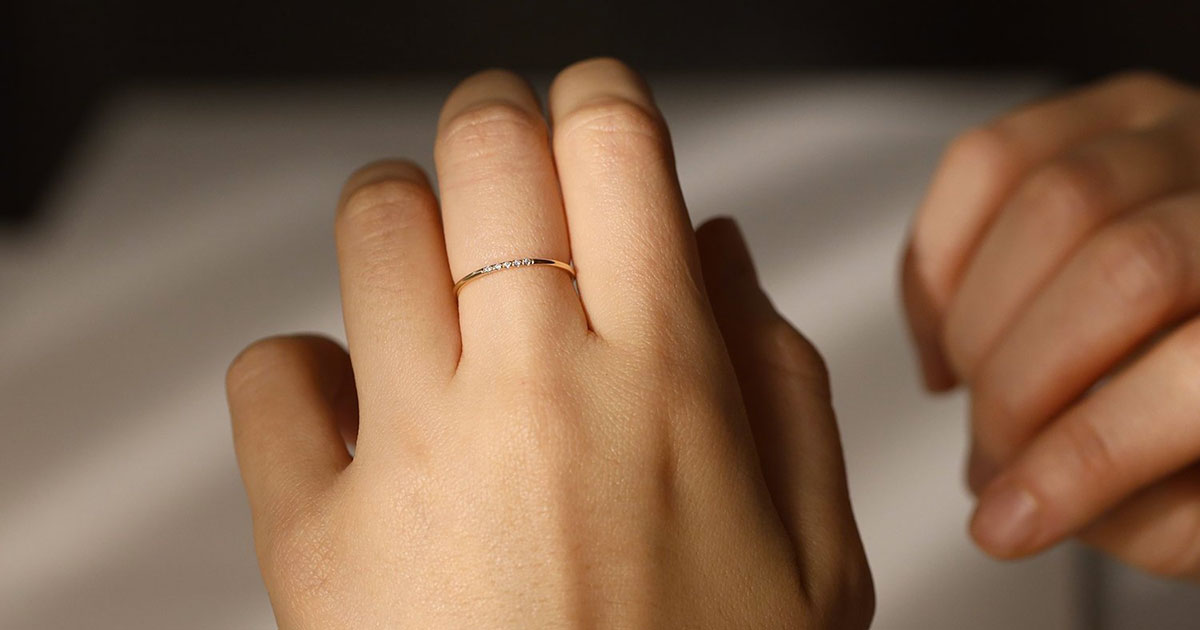 A bride-to-be who proudly shared her engagement ring on social media was ridiculed over how small her diamond was.
The ring, which is very thin and features one single delicate diamond, is reportedly called the "Minimalist Wedding Band" and costs around $100 on Etsy.
The newly engaged woman posted a photo of the ring in a wedding group on Facebook, explaining how she and her boyfriend had purchased it online and she was "in LOVE with it."
Not long after sharing the photo, the woman was dragged in the comments over the size of the ring, with some comparing it to a key ring or a paper clip.
One person commented: "Why even bother having a diamond there?"
Another wrote: "So take that keyring off your finger and show us the ring you ordered online."
A third commenter said "It's so pitiful, I just can't. It's too sad," while another simply asked: "Why bother?"
"All I can think is paper clip," another person said, with another adding: "I guess neither of you wants anyone to know you're engaged huh."
via: The Sun