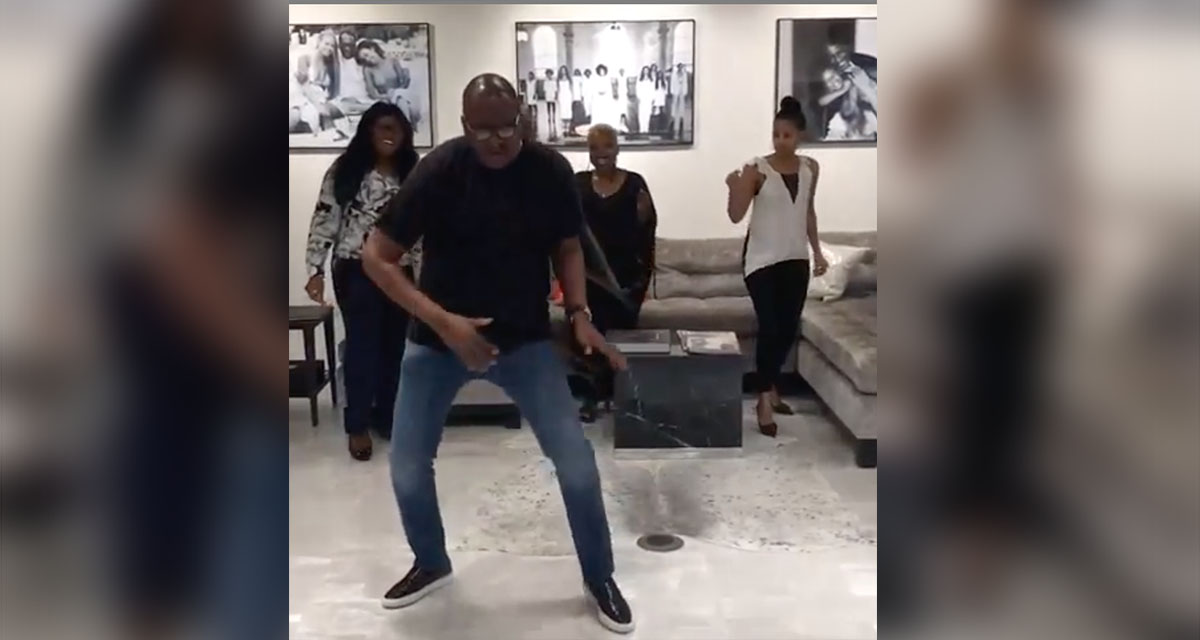 While I know the Bible says that we should Honor Thy Father, Mathew Knowles has been trying Beyoncé's patience for several years now.
None of us really know the current state of Bey and Mathew's relationship after she fired him as her manager because she stopped giving interviews years ago, and she doesn't address it in any of her documentaries.
She appears to have distanced herself from him after his divorce with Tina, and when baby mamas and mistresses and new babies popped up on blogs and entertainment news shows.
But he still has enough access to pop up on On The Run II tour. Plus, "Daddy Lessons" on Lemonade was an homage to him so she can't have cut him off completely.
Yet still, Mathew is desperate to maintain his ties to Beyoncé in the public eye, even when she doesn't ask for him or seemingly bless it. Take, for example, the #BeforeILetGo Challenge that Bey kicked off on Instagram.
Beyoncé has been reposting fans' renditions of their dances to her IG stories. Daddy Knowles is so desperate to be acknowledged on social media that he decided to join in on the IG challenge in the hopes of getting regrammed by his daughter.
Unfortunately, Mathew Knowles can't find the beat at all and he dances like a white man trapped in a black man's body.
This video of Mathew is clear evidence that Beyoncé most definitely did not inherit her dancing talents from her knock-kneed daddy, cause Mathew is most certainly not a slave to the rhythm.
Be the first to receive breaking news alerts and more stories like this by subscribing to our mailing list.