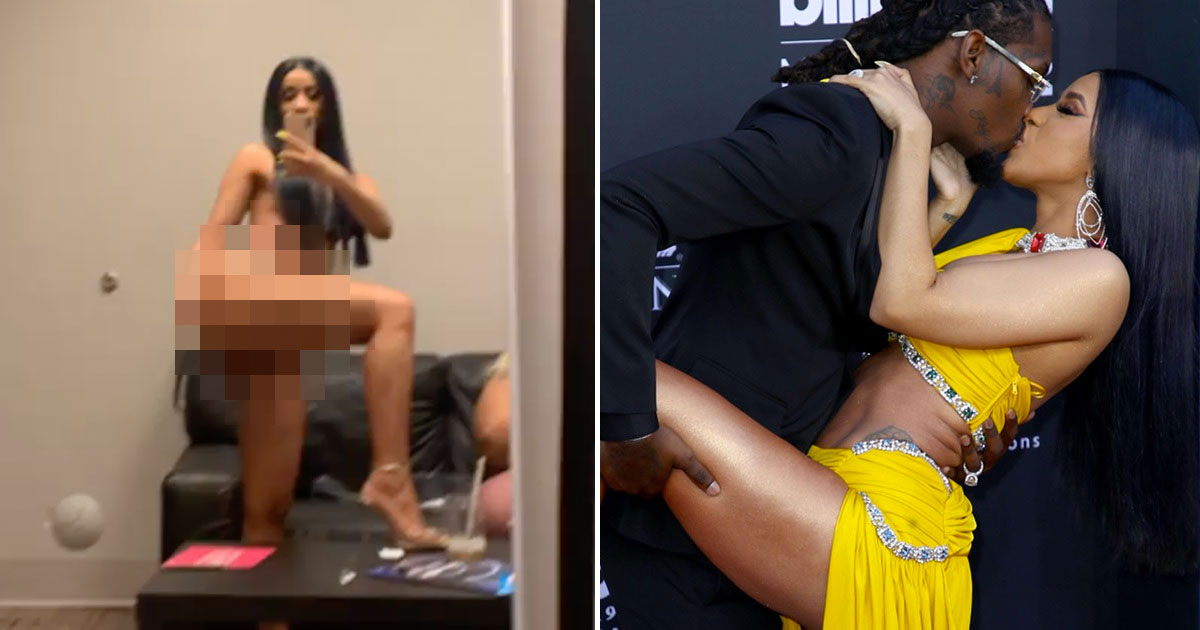 Cardi B wants the world to know that she did NOT flash everybody while walking the red carpet.
Cardi and Offset attended the Billboard Music Awards last night (May 1) and the couple was their usual frisky selves. At one point, Offset dipped his queen for a kiss while he lifted her leg.
Complex posted a pic of cardi with her entire Toto out lol pic.twitter.com/2LkMKu6Z2L

— kelZo (@Frankelino_) May 2, 2019
Unfortunately, the high slit of Cardi's Moschino dress made it look like her private area was exposed for all to see. To make matters even worse, many thought the rapper was going commando.
The NSFW moment went viral and Cardi addressed the issue on Instagram, giving us one hell of a graphic anatomy lesson.
"First of all, that ain't my p***y. My p***y right here. This right here is where I birthed my daughter from," she said while standing seemingly nude in her dressing room.
"This right here, the part when I go like this, that's just my ass. You know when you got the fat ass. That s**t gets fat right here," she explained in the now-deleted IG video.
The "Please Me" rapper explained to her followers that what people assumed was her vagina, was actually just booty meat, which apparently Offset can't get enough of.
"This the part right here, this the part that gives the d*ck comfort. Know what I'm saying? This the part when you go like this, in and out, that's what this n***a feel. That's my ass," she continued.
And for those hoping to get a glimpse of Cardi's private V, you're out of luck because her stripper days are over.
"Y'all wanna look at my p***y so bad, you should have seen me when I was a motherf***ing stripper and I was promoting myself like 'come see me!' Now too bad!" she said.
Despite the unexpected distraction, Cardi walked away from the BBMAs a winner. She took home six awards, including Top Rap Song and Top Rap Female Artist.
Be the first to receive breaking news alerts and more stories like this by subscribing to our mailing list.