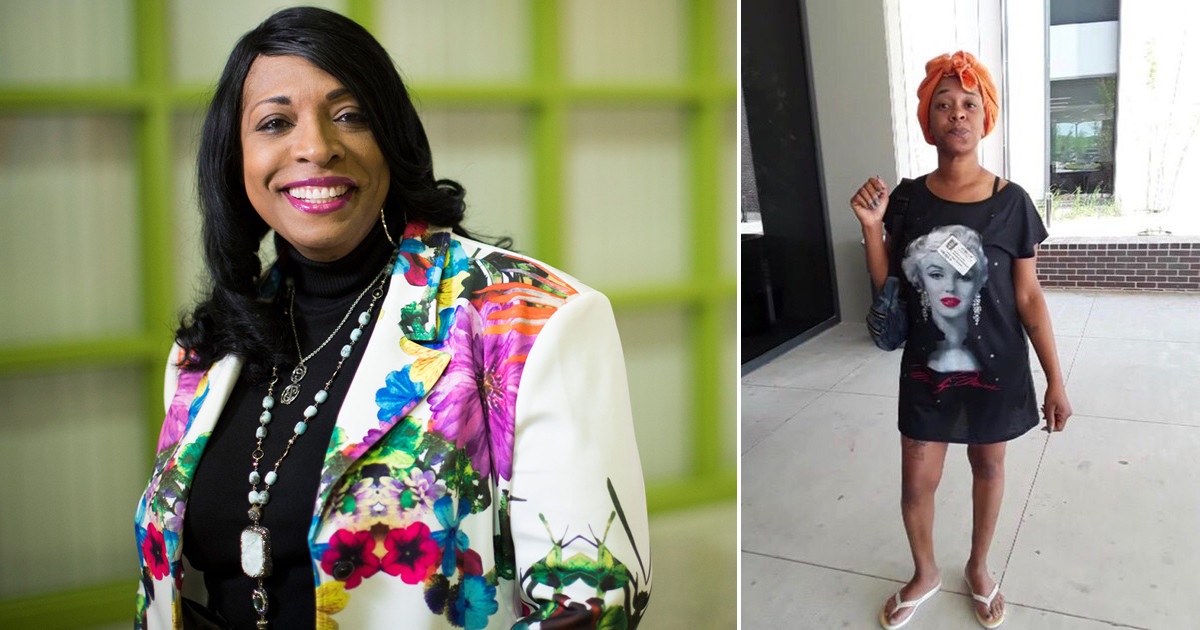 A Houston high school principal is facing national backlash after implementing a dress code for parents which some say is discriminatory and targets black moms.
Earlier this month, parents of James Madison High School were sent a letter that banned them from wearing items such as bonnets, satin caps, hair rollers, shower caps, pajamas, and revealing jeans, tops and dresses.
"Parents…You are your child's first teacher," Principal Carlotta Outley Brown wrote in the letter. "We must have high standards."
Any parent not compliant with the new parental dress code will not be allowed on the school's premises.
"I really think it was discriminatory, the language that was used. It was demeaning," Parent Tomiko Miller told the Houston Chronicle. "And I'm African American—and if it's misty outside and I have a hair bonnet on, I don't see how that's anyone's business."
Brown implemented the dress code after Joselyn Lewis attempted to enroll her daughter into Madison High while wearing a head scarf and a t-shirt dress (pictured above).
Lewis was asked to leave by an administrator and even had the police called on her when she asked to see a hard copy of the parental dress code—there wasn't one.
"I can see if it's a student, yes, they have a dress code," Lewis told KPRC-TV. "But I'm not a student…Who are you to tell me how to dress?"
Lewis was wearing a headwrap because she was in the process of getting her done wanted to keep it protected.
"I'm not saying that it's a part of my religion, but it could have been, but I just wanted to have it up. Who are you to say that I can't wear my hair up? In a scarf?" she continued.
Lewis also says her t-shirt dress passed the finger-length test.
Another parent was stunned when she became aware of the policy for parents.
Rosemary Young was wearing a satin cap when she rushed to the school after her younger child broke his arm. She was handed a hard copy of the policy when she arrived.
"This is a failing school. You have other things to worry about than my attire," Miller told CBS News.
The parental dress code is only a Madison High policy implemented by Brown, who is a former graduate of the school. Her policy is not a district-wide policy.
Neither Principal Brown nor the Houston Independent School District have commented on the controversial policy.
Be the first to receive breaking news alerts and more stories like this by subscribing to our mailing list.