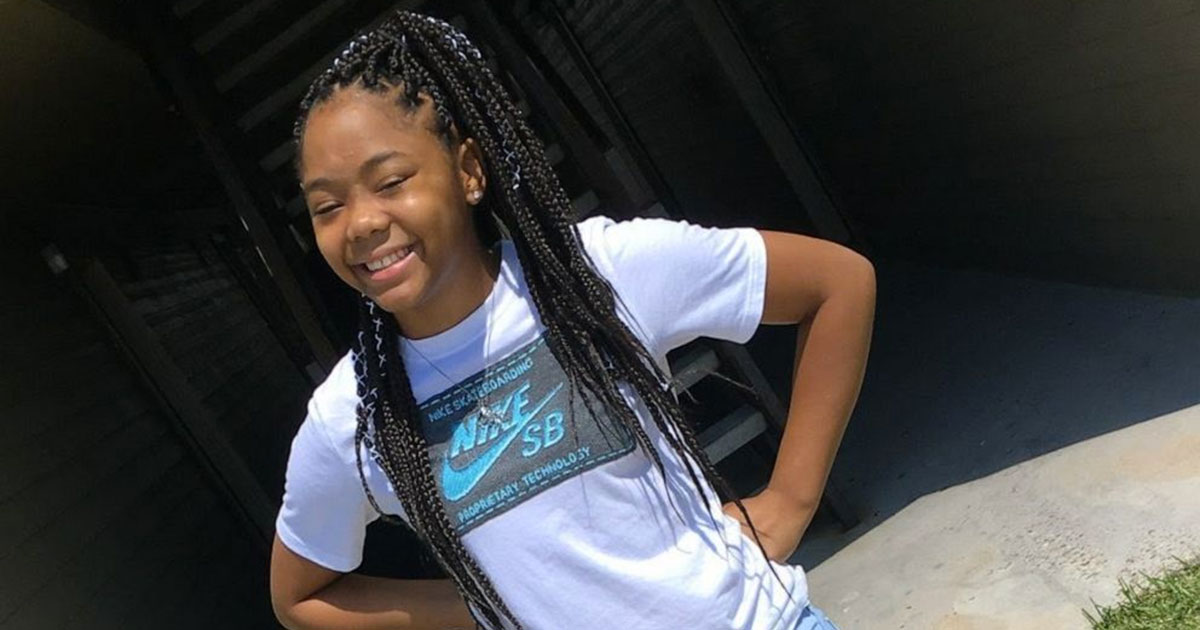 Kashala Francis, a 13-year-old girl from Texas, died Wednesday morning (Apr. 24), just days after slipping into a coma after she was jumped by a group of teenage girls.
Kashala Francis was walking home from school one day last week and made it just a block from Attucks Middle School in Houston when she was attacked by two teenage girls, according to her mother.
A third girl joined in and kicked Kashala in the head while she was being held on the ground.
Kashala's mother, Mamie Jackson, said that when Kashala came home from school Thursday afternoon (Apr. 18), she had bruises on her face, but said she was fine.
On Saturday, while spending the night at a family member's house, Kashala started acting delusional, and on Sunday, she said she felt weak and called her mom complaining of a painful headache.
"I drove over and I told her to get up. I said, 'Get up, Kashala.' She kept saying, 'Mama, my head hurts,' so she laid down," Mamie Jackson said.
Within moments, Kashala lost consciousness and Jackson called 911.
Kashala was rushed to Texas Children's Hospital in Houston, where she slipped into a coma.
Jackson said doctors treating her daughter at the hospital found a tumor in the back of her head that may have been exacerbated by the fight.
"We found out she has a large tumor in the back of her head, and she had fluid buildup in her brain," Jackson said.
It remains unclear and pending an autopsy if Kashala died from the fight or the tumor, or whether it was a combination of the two, police said.
"Until the autopsy is finished, we won't know," Victor Senties—a spokesman for the Houston Police Department—told ABC News.
The case is currently being investigated as a homicide,  Senties said.
He said no arrests have been made and declined to give any further details about the investigation.
Jackson cried as she described a video of the fight showing her daughter being kicked and punched. "I can see these girls kicking her in the head while other children are laughing at her," she said.
Houston Independent School District officials released a statement saying they were aware of the "off-campus altercation" and cooperating with the Houston Police Department's investigation.
Be the first to receive breaking news alerts and more stories like this by subscribing to our mailing list.