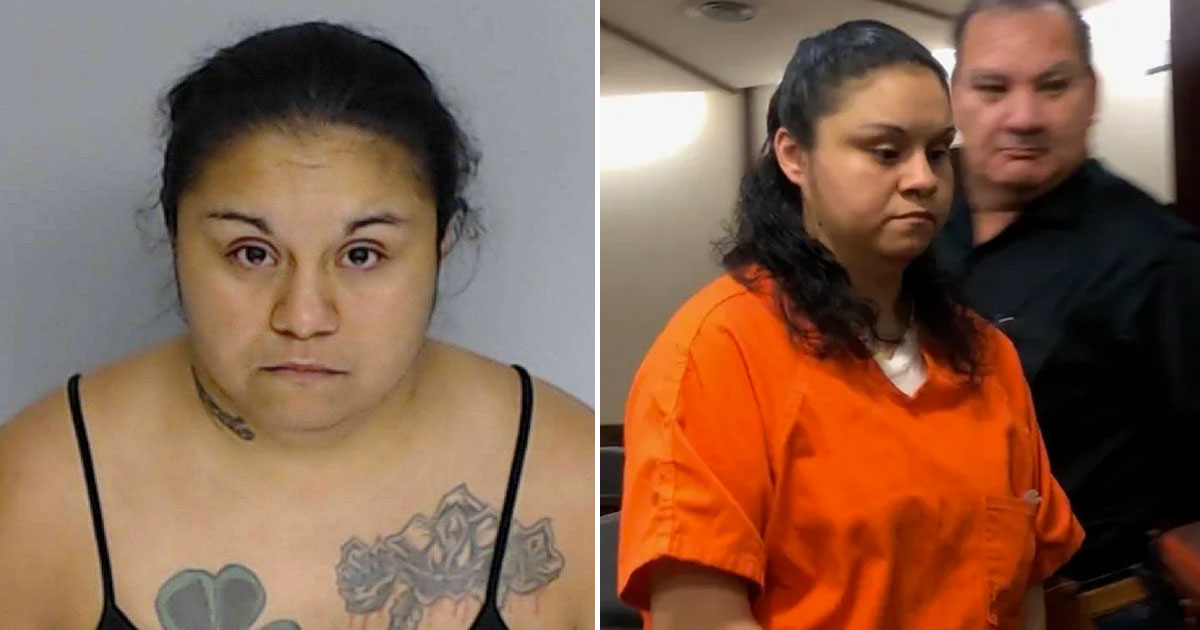 A mother from Corpus Christi, Texas who admitted to selling her 7-year-old son to pay off a drug debt will spend six years in prison after striking a plea deal with prosecutors.
KRISTV reported that Esmeralda Garza took a plea deal on April 5th admitting to three counts of sale of a child, one count of money laundering and one count of conspiracy to sell a child.
Investigators found at her 7-year-old son at a home in Corpus Christi in June 2018 while executing a drug warrant, reported USA Today.
Garza was arrested after she told investigators that she sold her son for $2,500 so that she and her boyfriend could pay off a debt they owed to a drug dealer. Garza also tried selling two of her toddler-aged daughters, police said.
According to KRISTV, Garza was sentenced to six years for each count of sale of a child, two years for money laundering, and an additional two years for the charge of conspiracy to sell a child.
The judge later ruled that Garza would serve her sentences concurrently for a total of six years in prison.
"She was charged with three different counts of sale or purchase of a child," Assistant District Attorney Jenny Dorsey said, according to KIITV. "Those are third-degree felonies, and then there was a fourth count for money laundering, and a fifth count for conspiracy to commit sale or purchase of a child. Those are two state jail felonies."
First Assistant District Attorney Matt Manning said: "She was sentenced to six years in TDC, in prison, and the companion state jail counts. She was sentenced to the maximum, which is two years in state jail. It's very important to us that we send a very clear and unequivocal message: If you hurt children or have the audacity to sell a child, we're going to do all we can to hold you accountable and put you in prison where you belong."
According to local reports, however, Garza may not have to serve the full six years because she'll become eligible for parole after two years. And for some people, the full six years isn't enough for a crime like this.
Social media users were outraged at the light sentence, with one person writing: "6 years huh? How is that justice? Sell your child and get 6 years. Sell dope and get 20. She should get at least 20 years."
Another wrote: "Such a weak justice system!! It's a shameful day when you can sale your child to pay a drug debt and ONLY get 6 yrs!! That's NOT JUSTICE!"
Another person shared: "Soooooo it's a 3rd degree felony for selling your kids…. and a first degree felony if you get caught selling drugs W.O.W"
District Attorney Manning said he believes that any prison time is hard time and people should be happy that she's going to jail.
"The most important part though is that she is absolutely going to prison and she's been held accountable for this most heinous offense," Manning said.
There's no word on where Garza's three children are now living. Meanwhile, DPS is building a case against Garza's boyfriend and the couple who purchased her son.
Be the first to receive breaking news alerts and more stories like this by subscribing to our mailing list.