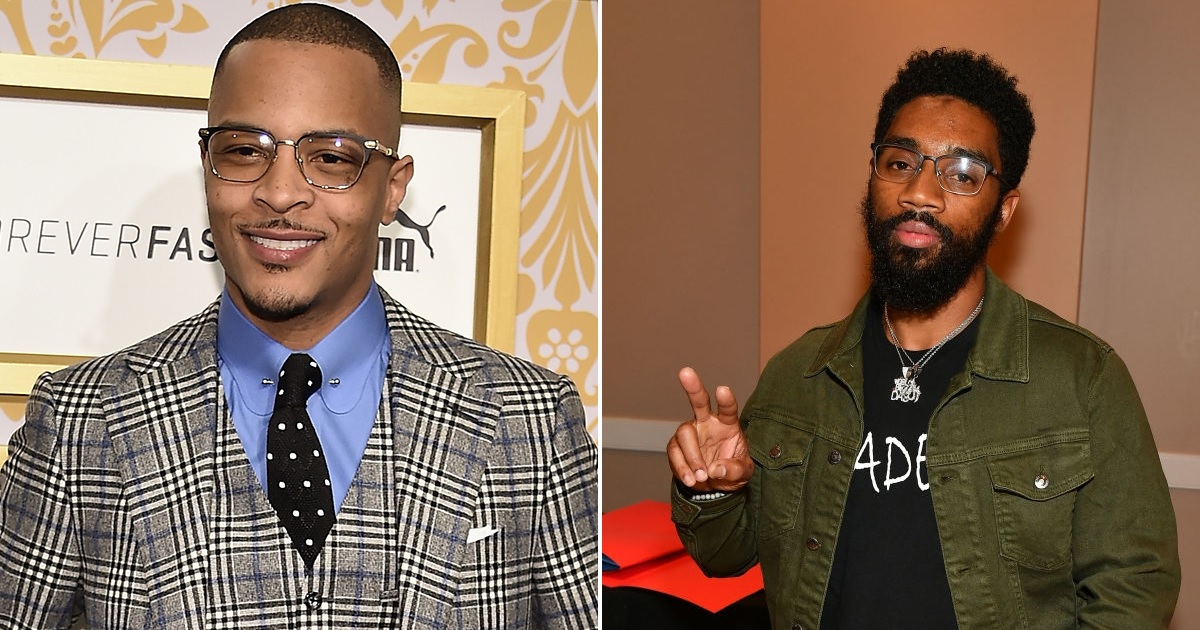 23 people in jail received an unexpected Easter gift after being bailed out just hours before the holiday, thanks to rappers T.I. and Scrapp DeLeon.
On Easter Sunday (Apr. 21), 23 nonviolent and first-time offenders, were bailed out of DeKalb County Jail in Georgia due to an initiative launched by New Birth Missionary Baptist Church of Lithonia, Georgia and backed by the efforts of Tip and Love & Hip-Hop Atlanta star, DeLeon.
"I was ecstatic. I was shocked. I broke down and cried," Tyron Pollard told Fox 5 News, expressing his emotions of hearing the news he'd be home for Easter.
New Birth launched the "Bail Out" program during Lent and had hoped to raise $40,000 by Easter.
However, once T.I. and DeLeon became involved, donations poured in and the church was able to raise $120,000.
The program doesn't just stop with posting bail.
The 23 Easter recipients—seven women and 16 men—as well as any future recipients, will each be connected with a certified mentor for weekly check-ins. And portions of the donations will be designated for college savings for children of former inmates.
"It wasn't just: Here you're free, you're on your own, go to the street and do what you gotta do. They're willing to help," Pollard added.
New Birth's senior pastor, Jamal Bryant, says the church is committed to offering first-time offenders a much-needed second chance.
"It's almost like finally meeting the good Samaritan—somebody who you don't know that you didn't see coming," Bryant said. "They're appreciative to be able to press the refresh button."
The "Bail Out" program is targeted to those jailed in DeKalb, Fulton, Gwinett and Rockdale counties.
Tip has had a very charitable 2019. He was quick to patronize Nipsey Hussle's The Marathon clothing store following his murder, and was recently recognized by the Georgia State Capitol for his philanthropic work which includes helping low-income families and those living with Alzheimer's and dementia through non-profit organizations.
Be the first to receive breaking news alerts and more stories like this by subscribing to our mailing list.