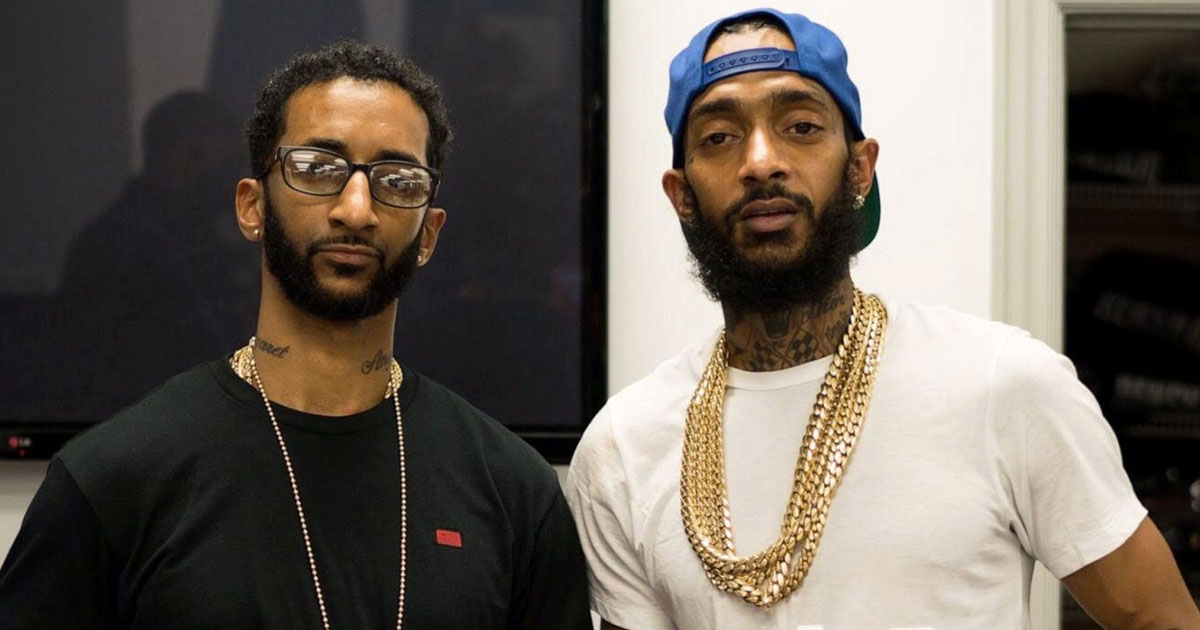 Nipsey's Hussle's public memorial service was filled with many anecdotal moments from the rapper's closest friends and family members, but perhaps the most interesting stories came from someone who'd known Nipsey since birth—his older brother Samiel Asghedom.
Samiel aka "Blacc Sam" was one of the many speakers who took to the stage during Nipsey's funeral at the Staples Center and did his best to hold back tears as she spoke about his little brother.
Of the many stories Sam shared, one of the most interesting was about the moment he realized Ermias (Nip's birth name) was a gifted individual when he built a whole computer from scratch.
Sam explained that a then 12-year-old Nipsey started "coming home from school with a backpack full of computer parts" and storing them in the bedroom they shared.
At first, Sam said he didn't think Nip could do it, but he admitted that he was "amazed, really was mind-boggled" once Nipsey completed the task and the computer actually worked.
"I was proud of him, mom, everybody couldn't believe it…he was able to do something like this," Sam said, adding that Nipsey later used that same computer to download software to record music.
Sam went on to share the story about how they bought the abandoned parking lot at Slauson and Crenshaw that Nipsey used to sell CDs in after officials threatened to kick them out. That location later became the home for their Marathon clothing store.
Quoting a lyric from Nipsey's song "I Don't Stress," Sam said Nipsey embodied his music wholeheartedly.
"I swear to God, everything he said in the music is who he was… I hope he knows were all proud of him. Well know the music: 'If I die today I know the set proud ni**a.' And that's how Nip thought, he loved everybody and just wanted to inspire and bring something back… It wasn't about handouts and giving… Nip was about demonstrating, and coming back.

"He appreciated, whether he said it or not, the pats on the back. That sh*t meant a lot to him… You made the world proud… The whole family appreciates everything. That was my little bro man… I hope he knew I loved him and I was proud of him."
Asghedom also talked about being knocked out cold in a fight with neighborhood bullies, and he woke up to see his little brother fighting with the guys who knocked him out. "Bro held it down while I was out, for sure," he said, laughing.
Blacc Sam also said the two used to talk about leaving a legacy, and people would say that once Nipsey made it, he would abandon the neighborhood he grew up in, which he didn't.
"We don't know if we're going to go at 80, 60, 30. Or 20," he said. "The one thing is that when you go, you go the right way. You stand up for what you believe in. You put your money where your mouth is. And you never fold. Never let the pressure sway you from doing what you want to do. Never let the politics stop you from coming around and staying around. And I hope everyone knows that's what bro did. Bro stayed and he died on Crenshaw and Slauson."
Be the first to receive breaking news alerts and more stories like this by subscribing to our mailing list.