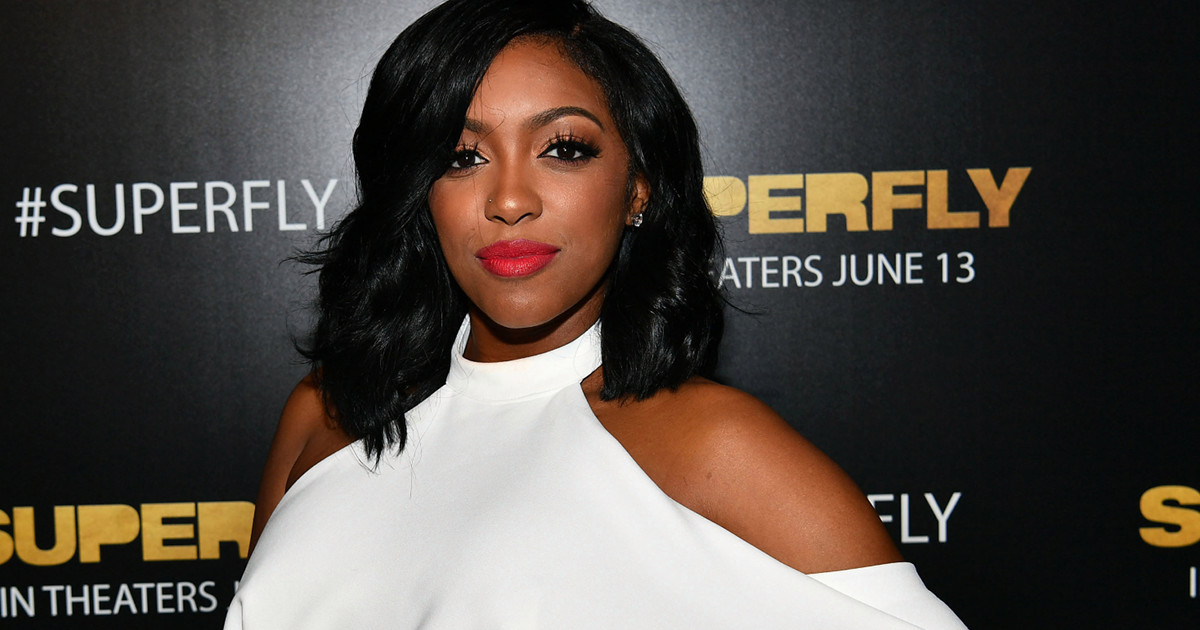 Porsha Williams must be holding onto her peach pretty tight right about now, praying that she makes it season 12 of The Real Housewives of Atlanta … because she reportedly owes the IRS more than $240K in back taxes!
According to a document obtained by Daily Mail, Williams has been hit with a federal tax lien because of her failure to pay the government $240,524.10 over the past eight years.
A large portion of the money stems from the 2017 tax year when she failed to pay $197,907.58.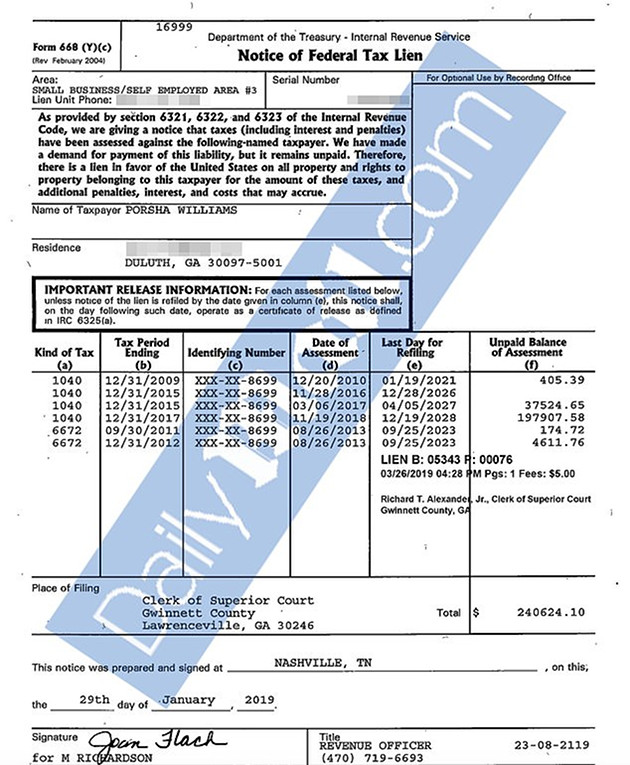 Williams received notice of the lien back in late-January. The federal government is threatening to take her property as payment if she does not pay Uncle Sam.
The document states:
We have made a demand for payment of this liability, but it remains unpaid. Therefore, there is a lien in favor of the United States on all property and rights to property belonging to this taxpayer for the amount of these taxes, and additional penalties, interest, and costs that may accrue.
Back in 2015, it was reported that Williams owed money "all over Atlanta" and was experiencing financial hardships following her 2013 divorce from former NFLer Kordell Stewart.
Williams was not granted any alimony, money, or a portion of Stewart's NFL retirement fund following the divorce.
Stewart even kicked her out their marital mansion by changing the locks, forcing Williams to live with her mother.
A source close to Williams at the time gave more insight into the situation to Radar Online.
"Porsha was basically broke when she walked away from her marriage. She didn't want anything from the divorce. Some of those debts her husband was responsible for, but it all came back to her."
"Everyone makes mistakes and everyone has financial issues," the source added. "Porsha is human, and is not ashamed of her past."
However, Daily Mail notes that a massive chunk of the money Williams owes the IRS—over $235K—accrued after the divorce in the years of 2015 and 2017.
Money issues aside, Williams seems to be enjoying the blessings in life.
She gave birth to her first child, Pilar Jhena, last month and is engaged to Atlanta entrepreneur, Dennis McKinley.
"My wittle F A M I L Y. #MyHeartisFull," she recently wrote on Instagram.
https://www.instagram.com/p/BwDj021g7AM/
Be the first to receive breaking news alerts and more stories like this by subscribing to our mailing list.