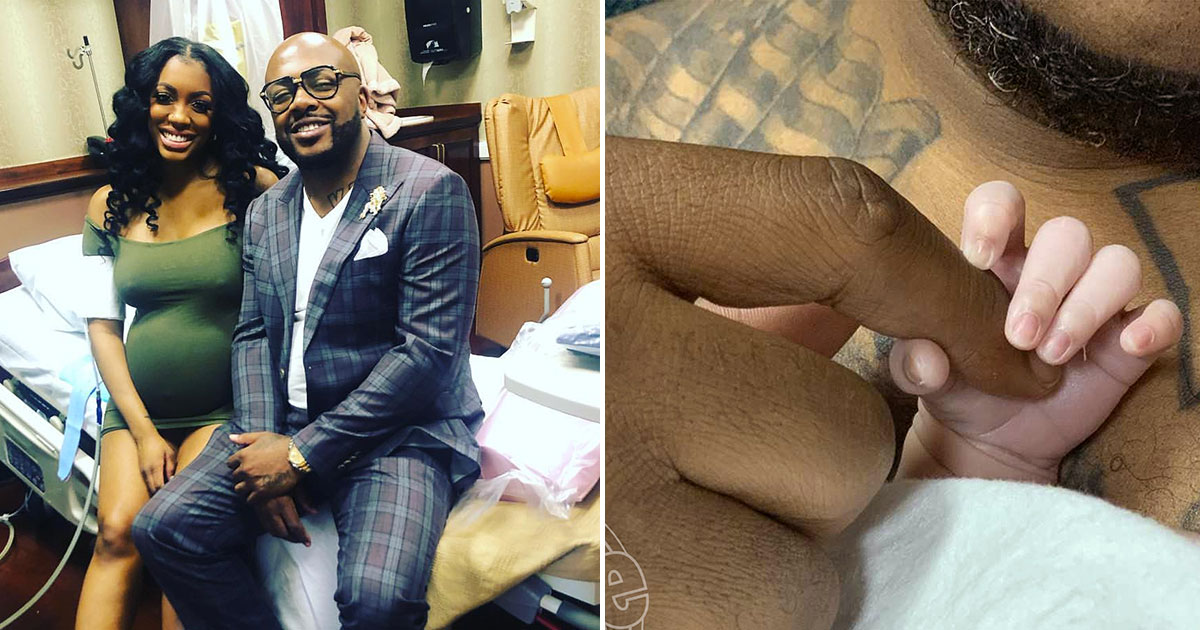 Porsha Williams is officially a mommy!
The Real Housewives of Atlanta star and her fiancé Dennis McKinley welcomed their daughter today, according to a social media post from Porsha's sister Lauren, who wrote on her IG stories "she's here!!!!!!"
Porsha Williams' baby girl is here! https://t.co/jyUlKHDmlg pic.twitter.com/sqlfnPId6w

— Rickey Smiley Morning Show (@TheRSMS) March 22, 2019
According to People, Baby PJ was born at 1:36 p.m., weighing six pounds, 15 ounces and measuring 20 inches long.
"What a time to be alive! Porsha and I are so happy and blessed to announce the arrival of our daughter, Baby PJ," Dennis told People in a statement "We couldn't have imagined a more magical moment! Can't thank everyone enough for joining us on this journey—it's been a fantastic journey."
Earlier in the day, Porsha's husband-to-be shared on his Instagram story that they hadn't settled on a name just yet and the couple was stuck among a number of P names, including Penelope, Po, Paige, Pia, Pilar and Paris.
Dennis also shared a photo of him and Porsha shortly after arriving at the hospital. "It's going down! BASEMENT #MEETtheMcKinleys #BabyPJ #MILFSeason #Grateful," he wrote in the caption.
Another photo Dennis shared via Instagram shows Porsha prepping for the arrival of their little bundle of joy as she's surrounded by her elders.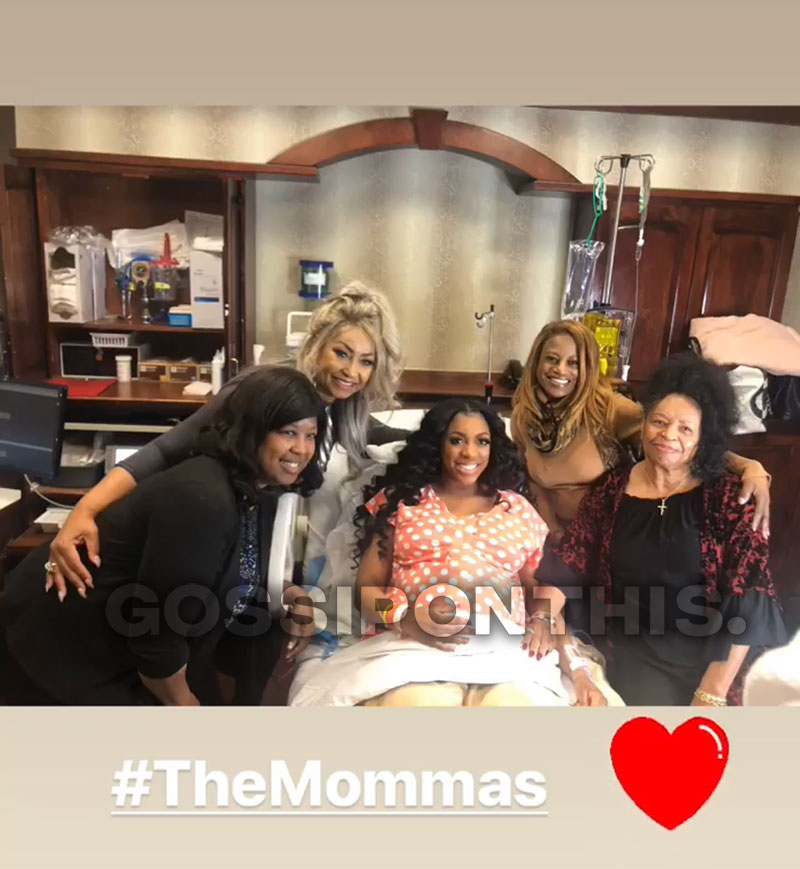 In sharing the good news, Dennis shouted out the fact that Porsha has remained fly throughout her pregnancy. "This lady right here was fine all nine months you hear me?" he said.
Porsha first revealed her pregnancy last September, but admitted she was scared because she's had a miscarriage before and also suffers from fibroids.
"When I found out I was pregnant, I was excited [but] I had mixed feelings. The other feeling that I had beside excitement was fear," she told People. "I've had a miscarriage before in my past, which I've also been open about because I suffer with fibroids and had to have a myomectomy. So just the fear of, 'Is the baby going to be okay? Will I make it full term?' All those questions that you ask if you've had a miscarriage before."
Before finding out their baby's gender, the couple had trouble agreeing on names.
"One of the names that we got rid of that he liked was Napoleon. [I was like], 'I don't know about that one for a boy!'" Williams said. "One of the names that he has absolutely settled on — I'm not settled on it yet — is PJ. PJ stands for Porsha Jr. He wants to name our daughter Porsha Jr."
She added: "I'm not really sure because I think she's going to be mad, like, 'Really, Mom?' And then I'm going to have to try to explain it and he's probably going to deny that it was all his idea."
Baby PJ is both Porsha and Dennis' first child, and we'll be able to witness their journey into parenthood firsthand in Porsha's Real Housewives of Atlanta "Baby Special" spinoff, which will air on Bravo.
"Cameras were rolling at the baby shower and it is going to be a part of the Porsha baby delivery special that she is filming," an insider told Radar Online. "Porsha's last three weeks of pregnancy are going to be in the special as well as her delivery," the source added.
Former RHOA star Kenya Moore also showed up at the shower and even signed a release to appear on the show.
"It was a really emotional shower, everyone loves Porsha and is so happy for her," Radar's source shared about the event. "Porsha has shared every aspect of her life, from her boyfriend Dennis to her pregnancy and then their engagement and the producers wanted the viewers to see everything."
Bravo hasn't announced details about the special, including when it will air, but with the RHOA season finale coming up, it will probably be very soon.
Be the first to receive breaking news alerts and more stories like this by subscribing to our mailing list.