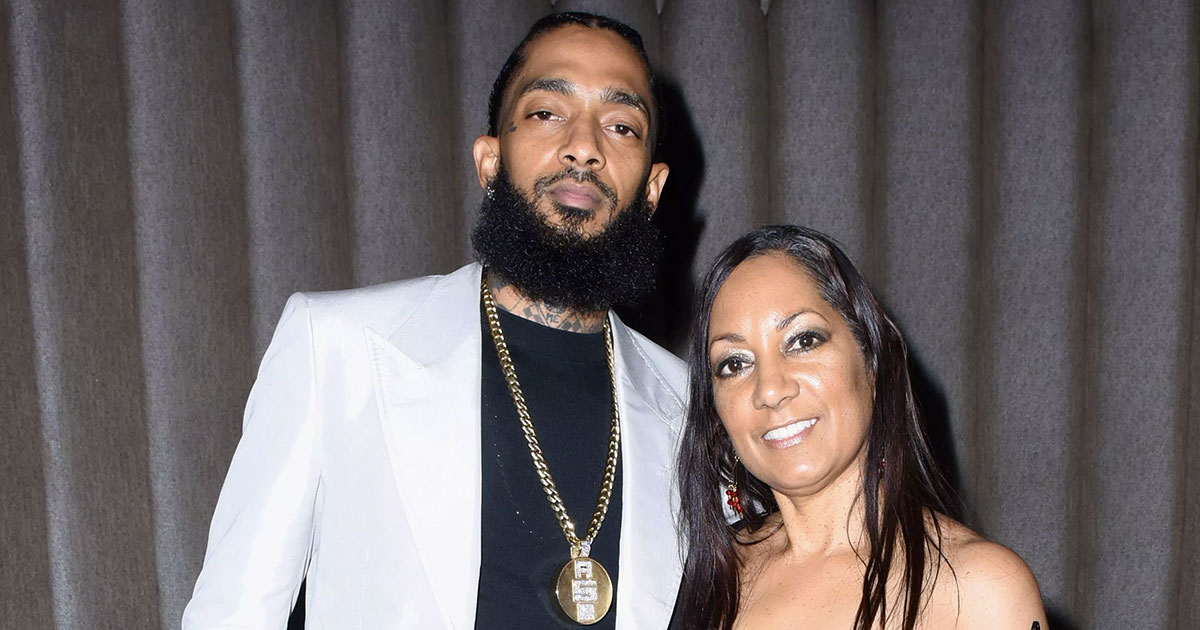 Nipsey Hussle's mother says she has "perfect peace" knowing that her son's memory has "no bounds and no limits."
Nipsey (born: Ermias Ashgedom) was shot and killed outside his The Marathon clothing store in the Crenshaw neighborhood of Los Angeles on March 31st.
In a nine-minute video shared on Facebook Tuesday (Apr. 9), days before the iconic west coast rapper is scheduled to be laid to rest, Nipsey's mother, Angelique Smith, offered a few words of encouragement to his fans.
"I have strength, and I want to lift you up," Smith said. "Because Nipsey is great. And now he's even greater because he has no bounds and no limits. His energy is everywhere. He's there with you now and he's here with me now. And please be encouraged."
Smith also said that "Ermias was more beautiful in death than he was in life," and that he looked peaceful and like an angel after her passed away, which she attributed to the good life he lead.
"When you walk this earth and you do good deeds for people and you are loving and kind, those are the things that will show on your face—you will look more beautiful," Smith said in the video.
Despite her son's untimely killing, Smith also said that death is not something to be feared.
"When you live life and you have god on your side, when God dwells inside of you, you have no fear, she said. "Everything is in perfect order. Everything is in the divine perfect order of our creator. And we have perfect peace. I have perfect peace."
"Death is just the beginning of a wonderful world," she added. "And I tell myself, Ermias liked thrilling things. And now my son knows the mystery—the secret, rather, to the mystery of life."
Nipsey Hussle will be laid to rest following a public memorial service (LIVE STREAM HERE) at the Staples Center in Los Angeles.
Be the first to receive breaking news alerts and more stories like this by subscribing to our mailing list.