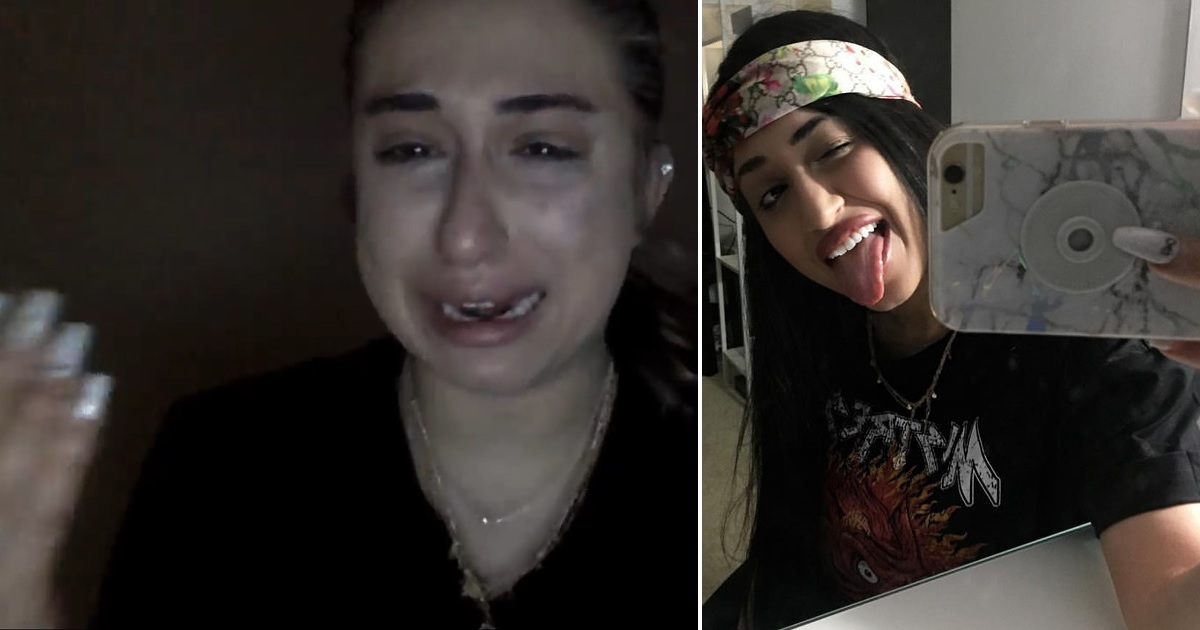 The struggle is real out here for a social media influencer with no social media.
Instagrammer Jessy Taylor just had a breakdown to end all breakdowns believing she's going to end up as a homeless prostitute doing meth because her IG account was deleted.
Worst yet, she fears having to get a 9-5 job.
"I know people like to see me be down and be like them and the ninety percenters—the people who work 9-5—that is not me, I am in L.A. to not be like that," she said.
A hysterical Taylor recorded a nearly 4-minute YouTube video after realizing her Instagram account had been deleted.
Though it's unclear why her profile was erased, Taylor blames trolls who repeatedly reported her account, which had amassed a pretty large following of 113K.
"I'm nothing without my following," Taylor sobbed into her camera, explaining that all of her money comes from her online presence.
She went on to say that she was "worthless" and had no job qualifications, despite having some college education.
"What some of you guys have to realize is I have no skills, I'm twenty-f**king-thousand dollars in debt from college so I can't even go to college if I wanted to.

"I used to work at f**king McDonalds before I did YouTube, Instagram, before I had 100,000 followers, before I had everything in my life I was a f**king loser."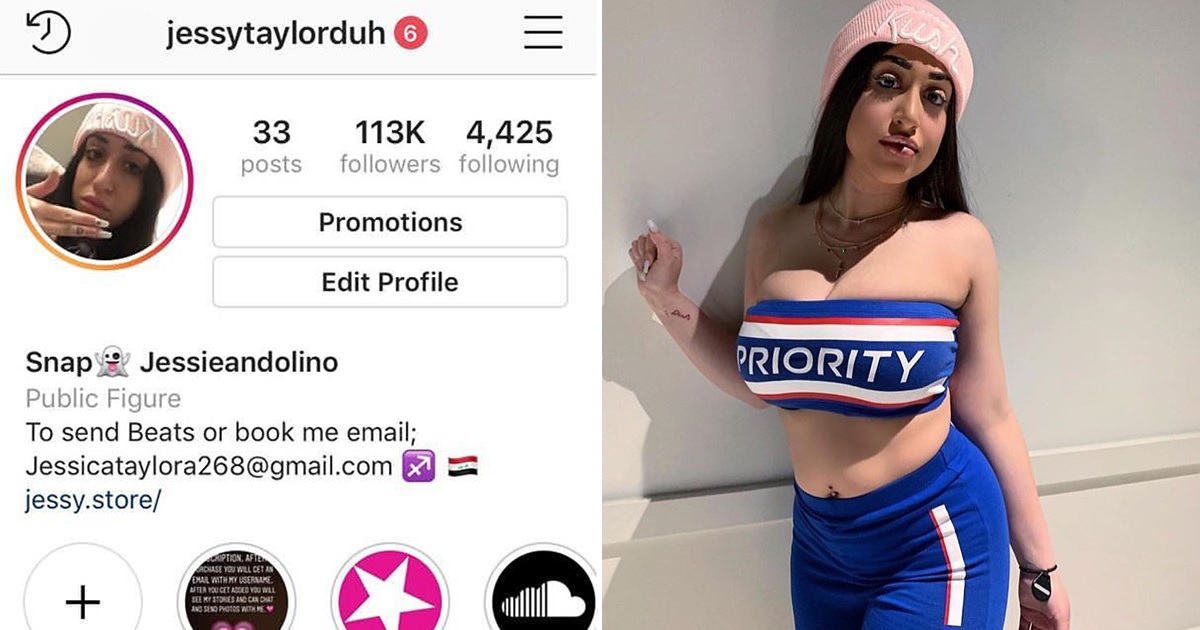 The 21-year-old revealed that she used to be a prostitute and a stripper, and she fears she'll have to return to sex work.
"The last thing I want to be is a homeless prostitute in the f**king street doing meth," she said. "That is the last thing I want to do so stop trying to ruin my life for all the ice-decided trolls out there."
Taylor's viral YouTube clip has become her most-watched video with nearly 400K views.
The epic millennial meltdown has been mocked by social media and Taylor responded via her new Instagram account.
"Motherf**kers need to shut the f**k up and go back to mother f**king work and get their mother f**king bag and don't mother f**king worry about me. How 'bout that?"
Clearly not as "influential," Taylor's newly created Instagram account only has a little over 6,000 followers.
Be the first to receive breaking news alerts and more stories like this by subscribing to our mailing list.