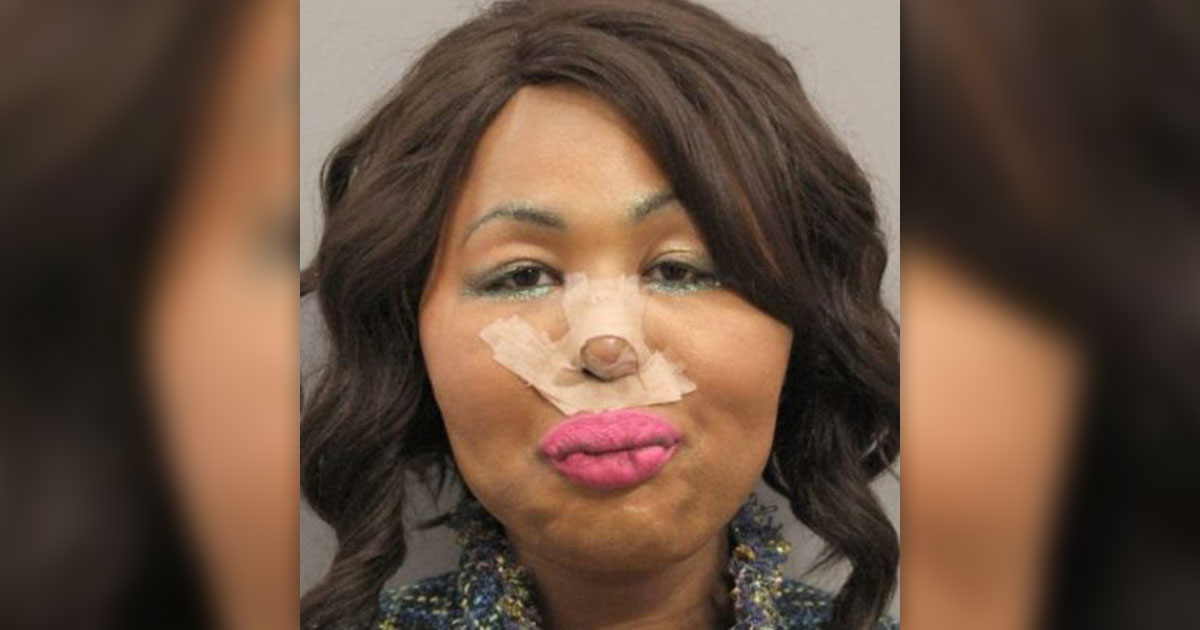 A former drag queen who spent years in prison following a 2008 bank robbery conviction was arrested last month after attempting to rob another bank to fund a plastic surgery procedure in Mexico.
According to The Smoking Gun, 37-year-old Jimmy Maurice Lewis II was arrested last Saturday (Mar. 30) in connection with the March 22nd robbery of a BancorpSouth branch in Gulfport, Mississippi.
Via TSG:
Cops initially identified the suspect as a "black female in her mid to late 30's." After producing a note demanding cash, the robber fled on foot from the bank.

Investigators subsequently identified Lewis as a suspect and nabbed him at the Houston, Texas airport upon his arrival on a flight from Mexico (where Lewis appears to have undergone some kind of cosmetic procedure).

Lewis, currently locked up in a Houston jail, is awaiting extradition to Mississippi, where a bank robbery charge awaits. Lewis is seen in the below BancorpSouth surveillance images.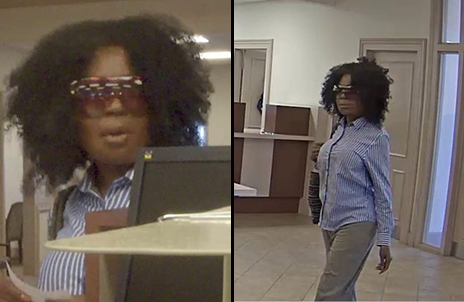 Online reports state that Lewis at one point worked as a popular drag queen named "Iconic Facce" … and as seen in her mugshot, she definitely has an "iconic" face.
Alabama prosecutors say Lewis' criminal past dates back to the early 2000s. Described in an Alabama.com article as a "transgender individual," Lewis was reportedly dressed as a woman when she robbed the Alabama Credit Union in Decatur on November 9th, 2007.
"Lewis has artificial breast implants but still possesses male genitalia, and police and prosecutors say her plan was to rob banks to finance a sex-change operation," Alabama.com reported.
During the robbery, investigators said Lewis threatened a teller's life, saying, "No games, no jokes and get your hands up. Don't mash any alarms. Don't move or she's had it."
Witnesses said Lewis gave the credit union's manager and a teller a note demanding at least $20,000 in $100 bills.
Lewis, who only made away with about $9,600 in cash, was convicted in 2008 and sentenced to four years in prison and faced a pending bank robbery charge in Tennessee at the time.
Be the first to receive breaking news alerts and more stories like this by subscribing to our mailing list.