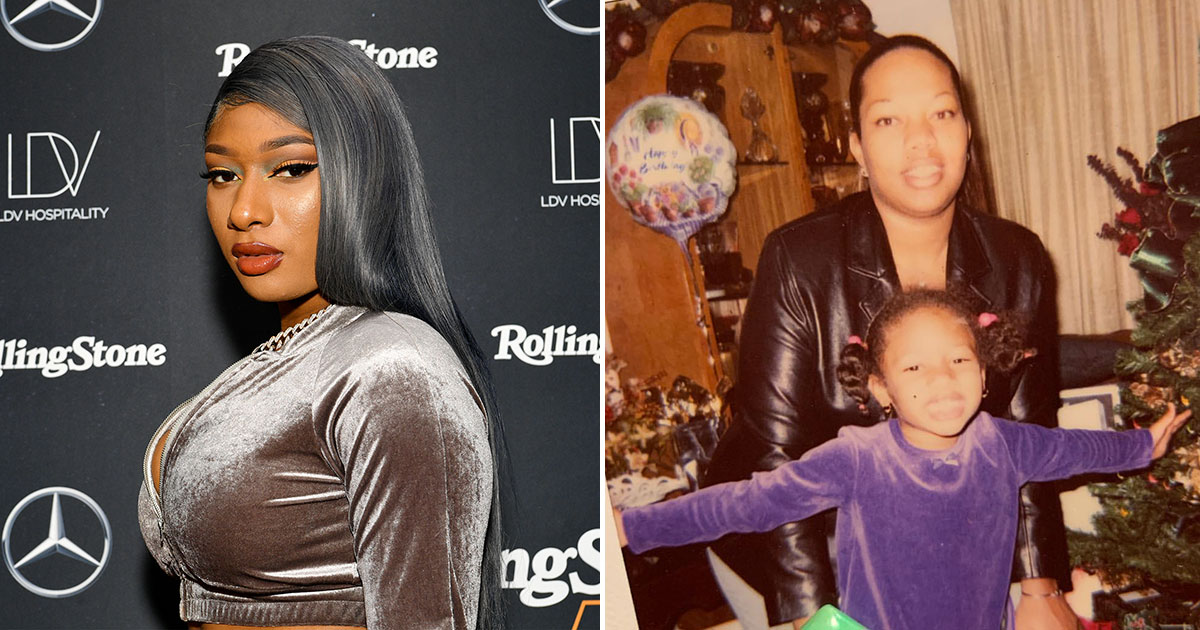 Houston rapper Megan Thee Stallion should be celebrating the release of her new single, but right now, she's mourning the loss of her mother.
The rising rap sensation announced the death of her mom and manager on Instagram Friday (Mar. 22).
She wrote alongside a throwback photo of herself as a child with her mother: "The best mom in the whole world. The strongest woman on the planet. I can't even put complete sentences together rn RIP mama."
https://www.instagram.com/p/BvUc9xHFGa6/
She wrote in another post on Saturday (Mar. 23): "We were together EVERYDAY, holly was my biggest cheerleader and toughest critic. she taught me enough for 2 lifetimes and if you were blessed to meet her she taught you something too. My mama is still my rock, my world and my inspiration. ima go 100x harder because I kno that's what she would want me to do."
https://www.instagram.com/p/BvWwmM_l6X7/
Megan Thee Stallion's mother, Holly Thomas, was also a rapper in their hometown of Houston who sent by the stage name Holly-wood.
In a recent interview with Essence, Megan talked about how her mother influenced her interest in rap.
"I knew I wanted to be a rapper when I was, like, 5," Megan told the magazine. "My mom was a rapper. I would go to the studio with her, and that definitely showed me I can do this. I wanna do this. I remember my first time ever listening to rappers like Pimp C and Biggie, and being like, 'All this would sound super cool if a girl was saying it,' so I gotta go do this."
An August 2018 Fader feature on Megan called the rapper and her momager "the epitome of #BestFriendGoals," adding that Holly is usually the person recording the viral clips of Megan freestyling and twerking that commonly show up on her Instagram page.
Megan also said in an interview last year that her mother had given her the best advice for navigating through her career.
"My mama tells me everyday 'kill these hoes, go hard on these hoes,'" she said. "I don't know why my mother talks to me like that, but every time I'm doing something, she's like 'Megan, go out there and wreck these hoes.'
"So I'm like, 'OK.' That's just my daily motto when I wake up I'm like, 'Damn, I gotta wreck these hoes.' Or if I'm writing I'm like, 'Damn, I gotta wreck these hoes.' Pouring my drink, 'Oh, damn, I gotta wreck these hoes.' So yeah, the best advice that my mom has ever given to me is to wreck these hoes."
I kept seeing this being quoted & I remembered Megan saying it in an interview she did last year. R.I.P. to Mama Holly. A true OG! ????? pic.twitter.com/dEvkQVBrau

— formerly known as southernjawn. (@thejusmekamil) March 23, 2019
Megan had just dropped her new single "Sex Talk" the same day she announced her mother's passing.
The sad news comes at an especially difficult time for Megan because her grandmother just passed away two weeks ago.
She wrote in an Instagram post on March 8th: "My grandma use to tell me 'these niggas can't buy you nothing you ain't already got and if you don't have ima buy it for you' … I just lost Bigmamma yesterday but she lived such a full beautiful life and taught so many lessons and touched so many people that we are going to celebrate her home going instead of dwelling in the pain of [losing] her."
https://www.instagram.com/p/BuxI9Bplyxz/
Losing a parent is already bad enough, but we can't even begin to imagine how Megan feels losing two strong maternal figures in her life just weeks apart.
Sending prayers up to Megan as she goes through this obviously painful time.
Be the first to receive breaking news alerts and more stories like this by subscribing to our mailing list.