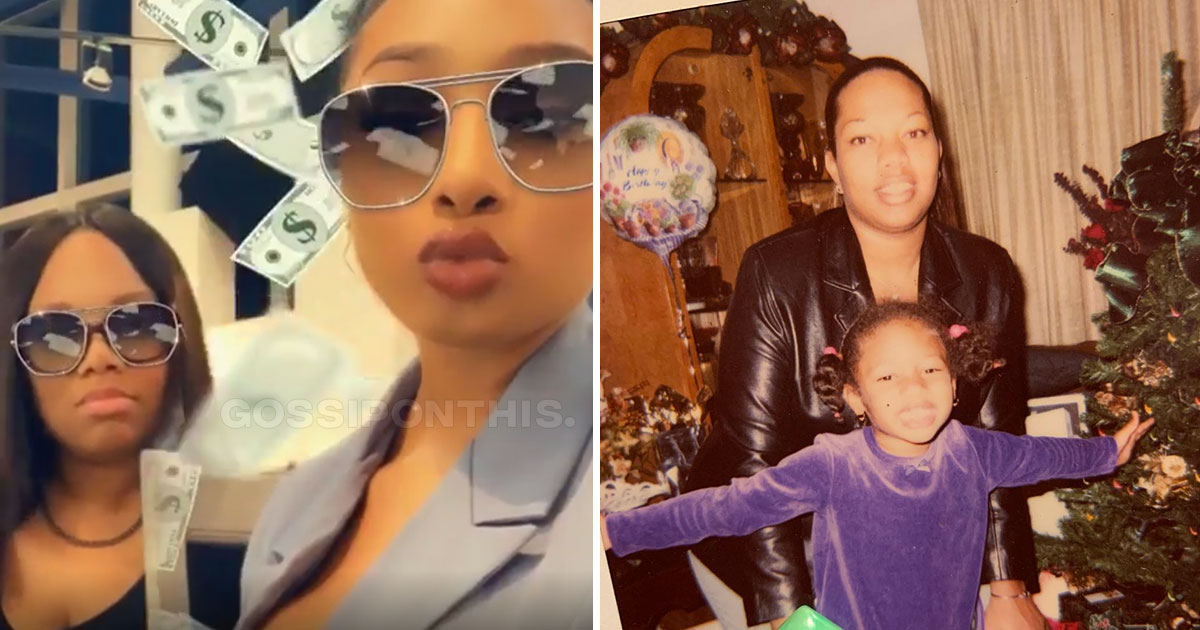 As Megan Thee Stallion mourns the loss of her biggest supporter, her mother, Holly Thomas, she has to deal with the ridiculousness of social media.
Whenever someone famous deals with a tragic loss of a family member, conspiracy theorists immediately point to the ridiculous notion that all celebrities are a part of a secret cult called the "Illuminati" and in order to achieve fame, you must "sacrifice" someone close to you.
But Megan wants everyone to know that her mother died from a cancerous brain tumor … not an "Illuminati sacrifice."
"People on the internet be sick AF," she wrote on her Instagram stories Saturday (Mar. 23), "My mother had a brain tumor that was cancerous for a while now." She added: "Not that I owe strangers an explanation."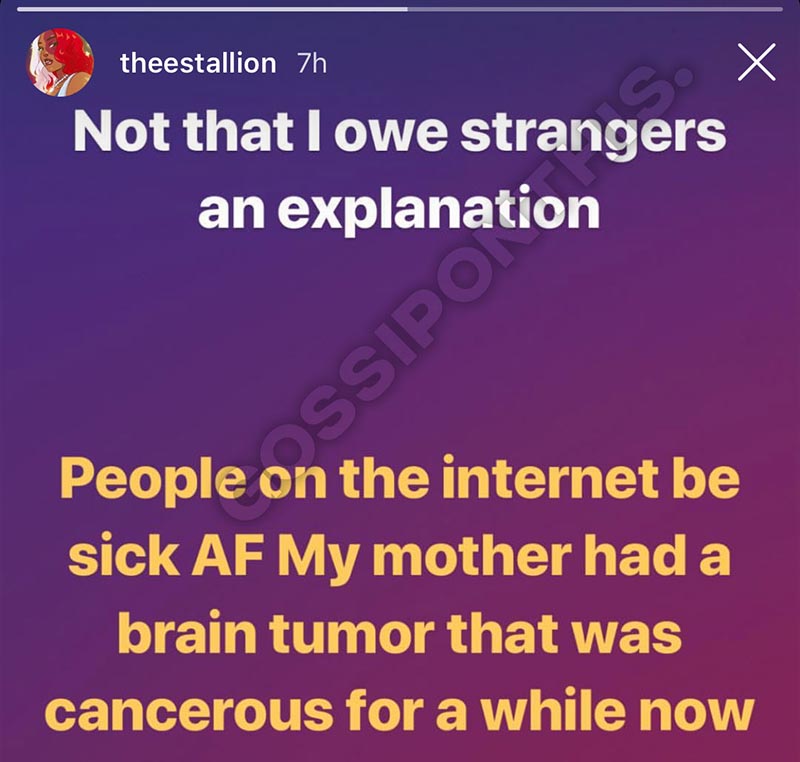 Megan didn't mentor the "Illuminati" rumors outright, but it's clear she was referring to them, hence the mention that "people on the internet" are "sick AF."
Losing a parent is already bad enough, but having to deal with it in front of the world probably makes things a lot worse.
We suggest Megan take some time away from social media and mourn her mother in private, because she's right … people on the internet ARE sick as fuck.
Be the first to receive breaking news alerts and more stories like this by subscribing to our mailing list.