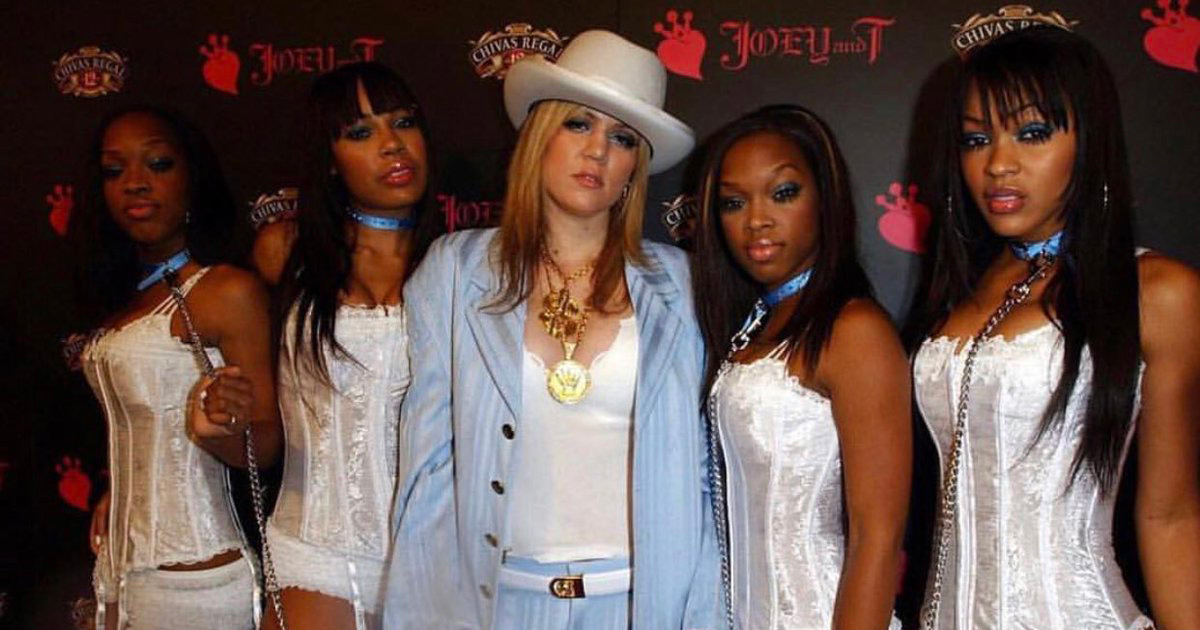 A photo of Khloe Kardashian with a group of black women on dog leashes went viral on Twitter over the weekend.
Friday, after Jordyn Woods "Red Table Talk" interview with Jada Pinkett-Smith about the Tristan Thompson cheating scandal went live on Facebook Watch, Khloe tweeted that Woods was a liar, and she, contrary to what she said in the sit-down, was the "reason why [her] family broke up."
When Khloe came for Jordyn, Black Twitter put on a united front and dragged Khloe from Calabasas to hell, then back to Calabasas, then back to hell all over again. We already showed you some of the harshest tweets (CLICK HERE IF YOU MISSED THEM!), but we definitely missed these:
I can't believe I'm semi getting involved with this mess,but I just saw this pic of Khloe and I think it speaks 1,000 words.
#TeamJordyn pic.twitter.com/5GVS2efTH1

— CAZWELL (@CAZWELLnyc) March 2, 2019
Soooooo we just goin act like @khloekardashian wasn't walking around with her black friends on a leash. We just goin ignore that? https://t.co/fH9Ez2OFUz

— ?TG? (@tgreene1997) March 3, 2019
@khloekardashian really thought @jordynwoods was gonna put on a leash like her lil pets @ForeverMalika @ForeverKhadijah have for years. Welp, Uncle Will, Auntie Jada, all of Black Twitter and people with general sense said, nope, not today. LOLOL. #TeamJordyn pic.twitter.com/XDzlOqKOHJ

— Tue (@tuepac) March 3, 2019
Khloe Kardashian really walked around with 4 black women on dog leashes pic.twitter.com/Q38XUjOQei

— ??? ???? ? (@JuSLIKEMIKE911) March 2, 2019
The image shows Khloe, a proud Armenian (aka white) woman standing in the middle dressed up like a pimp.
Surrounding her are four black women dressed in lingerie with dog collars and leashes around their necks … and if you look closely, you should be able to recognize at least one or two of them.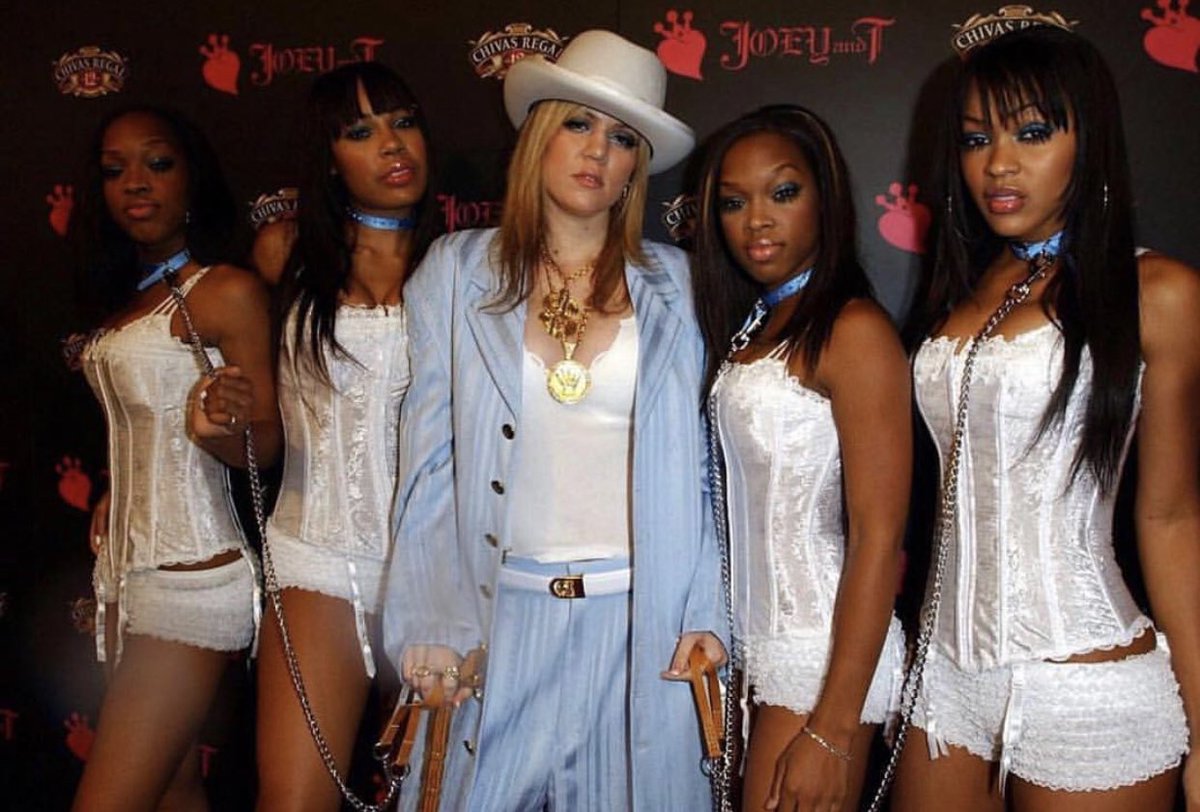 A young Khloe is holding the leashes attached to the four women—actress Meagan Good, Khloe's friend Malika Haqq and what looks like Malika's twin sister Khadijah, along with another girl we don't know.
The picture was taken years ago—you can tell because Khloe has her old face—but it's just now going viral amid this whole "Black Women vs. Khloe Kardashian thing" because that's what happens when you just don't go with the flow, KHLOE.
So far, Meagan Good has been the only one of the four black women to respond.
In the comment section of Baller Alert's post on Instagram, Good wrote: "That one time on Halloween when you were young and dumb … and clearly didn't think 15 years ahead lol smh. Welp, mistakes were made."
I guess when you know better, you'll do better.
Be the first to receive breaking news alerts and more stories like this by subscribing to our mailing list.