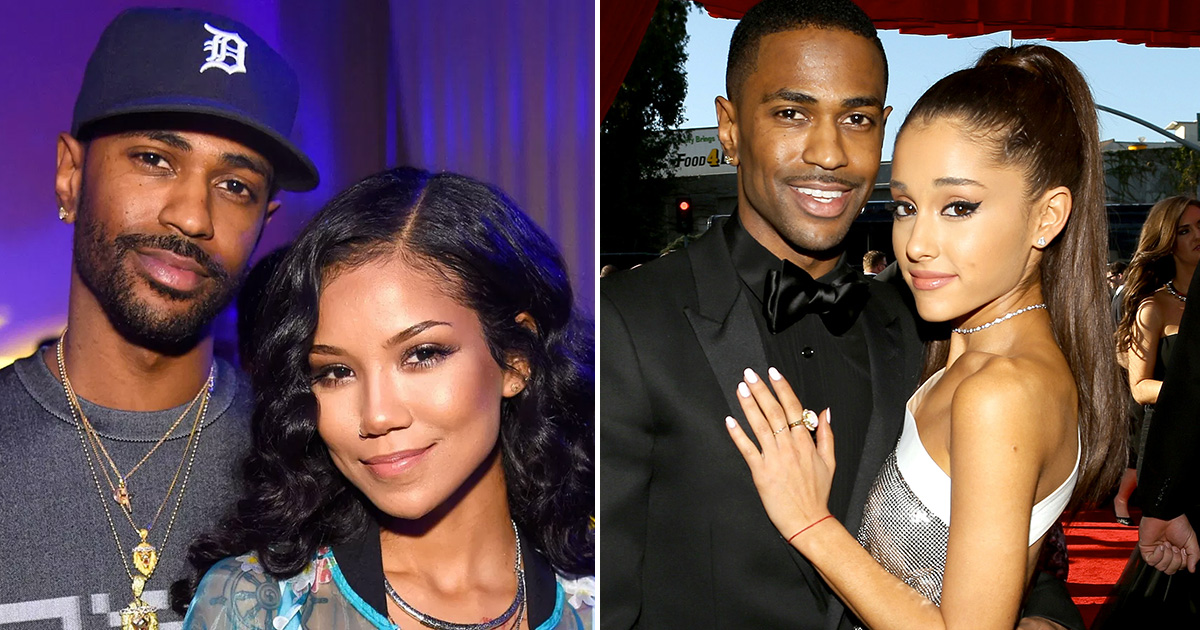 They say once you go black, you can't go back. Well, Ariana tried a little vanilla for a while (Pete Davidson) but candid photos snagged of her in the streets saw her spending some good, quality time with chocolate in the form of her ex-boyfriend, Big Sean.
The former lovers tried to keep it on the downlow, but savvy photographers got the goods:
Fans promptly took the internet in defense of Jhené Aiko, since she was Big Sean's last ex-girlfriend before Ariana…
see Ariana I was just starting to like you, but Jhene my girl ?? https://t.co/Ihf2wdtqOk

— meme.? (@_mishamish) February 28, 2019
Big Sean really left Jhene Aiko for Ariana.

I don't know why..
But I'm mad asf pic.twitter.com/ieEF8Izlz0

— E m e k a (@emekanu) March 1, 2019
Me to Jhene Aiko: pic.twitter.com/1r6jWPHZ61

— DIDI (@jheneaoki) March 1, 2019
Nigga Big Sean chose Ariana Grande over Jhene Aiko this the worst black history month ever

— NAZ 2 MILLY (@NazThaGod) February 28, 2019
Big Sean has my girl Jhene all the way fucked up

— s. c. (@sheenabeenaaa) February 28, 2019
I love you Ari, but if Jhene cuts your ass.

I ain't see nothing… ???

— Tamier Pemberton (@THINKiWONT) February 28, 2019
Big Sean and Jhene broke up¿

Fuck I don't believe in Love anymore

— H2Ódio® (???) (@Chernobilicoo) March 1, 2019
Really Big Sean?? Imagine, leaving a whole Jhenè Aiko for Ariana Grande?! Smh, it's fine, some time later she'll be singing that "he wasn't a match" and we'll get a lit album from Miss Jhenè?? pic.twitter.com/a6TjbTD16s

— Wendy M (@Wehndee_) February 28, 2019
@ Someone that look better then Jhene Aiko… I'll WAIT.. pic.twitter.com/jX5xeCOPAX

— Godfather Jr. ? (@GoldSwaveyy) February 23, 2019
But, honestly, I don't see what all the fuss is about, like these people right here:
Jhene cheated on her husband to get with big Sean you really lose em how you get em THIS IS REAL GOING OUT SAD LMFAOOOOOOOO

— AustinWithTheMoves??3/21 (@BeentrillAustin) March 1, 2019
Lol I love Jhene more than Ariana but it doesn't seem like there was any foul play in this situation to take sides. I see Jhene as the type of woman to send love to the both of them if they do end up back together instead of talking her down. We should do the same

— Liberal Bae ?? (@_angellgonzales) February 28, 2019
black and stan twitter collectively pretending they ain't know big sean and jhene aiko BEEN broken up for months just to hate on ariana grande si some kinda bullshit pic.twitter.com/L4wnfdRHok

— FentyYonce (@fenty_yonce) March 1, 2019
jhene geico stans body shaming / dragging ariana for hanging out with big sean last night when 1. they're both tiny women in general and 2. let's not forget who was with him first as the other one waited her turn *mwuah* ? pic.twitter.com/TXoRr5s1RM

— cardiana kahn (@RohanGrande) February 28, 2019
Y'all are annoying saying big Sean left jhene for Ariana when him and jhene broke up months ago maybe even over a year now? And Ari's been single for only like 5 minutes? Do y'all not see the timeline ???Like why are y'all making this connection? Make it make sense lol pic.twitter.com/QudrUvCwGH

— Klaus Mikealson (@jroyvlty) February 28, 2019
So let's get this straight. Big Sean & Ariana grande was in a relationship, Jhene aiko started hanging around them & then Big Sean and jhene started dating. Now last night big Sean and Ariana was spotted together again. If anything Ariana ain't do nothing but get her man back?? pic.twitter.com/syiWKNZbOU

— The Real Destiny Marilyn (@sweet_novacanee) March 1, 2019
I'm seeing jhené stans slander ari & I'm seeing ari stand slander jhené. 1st of all: ari & sean could just be friends. 2nd of all: why do y'all always insist on slandering talented women for no god damn reason. 3rd of all: I stan both & will continue to support both bc this is bs pic.twitter.com/GgbBQGLKAS

— mckenna? (@rnbtori) March 1, 2019
Jhené is not notable or famous enough to really warrant all that attention, and honestly, the two reuniting and hanging out in a studio could be the start of something again. Or it could just be business: They are after all professional musicians.
That being said, if Ariana and Sean are back together, I wouldn't be mad or surprised. Ariana is a serial monogamist so you knew that once she and Pete broke up that it wouldn't be long before she found a new boo thang.
Be the first to receive breaking news alerts and more stories like this by subscribing to our mailing list.