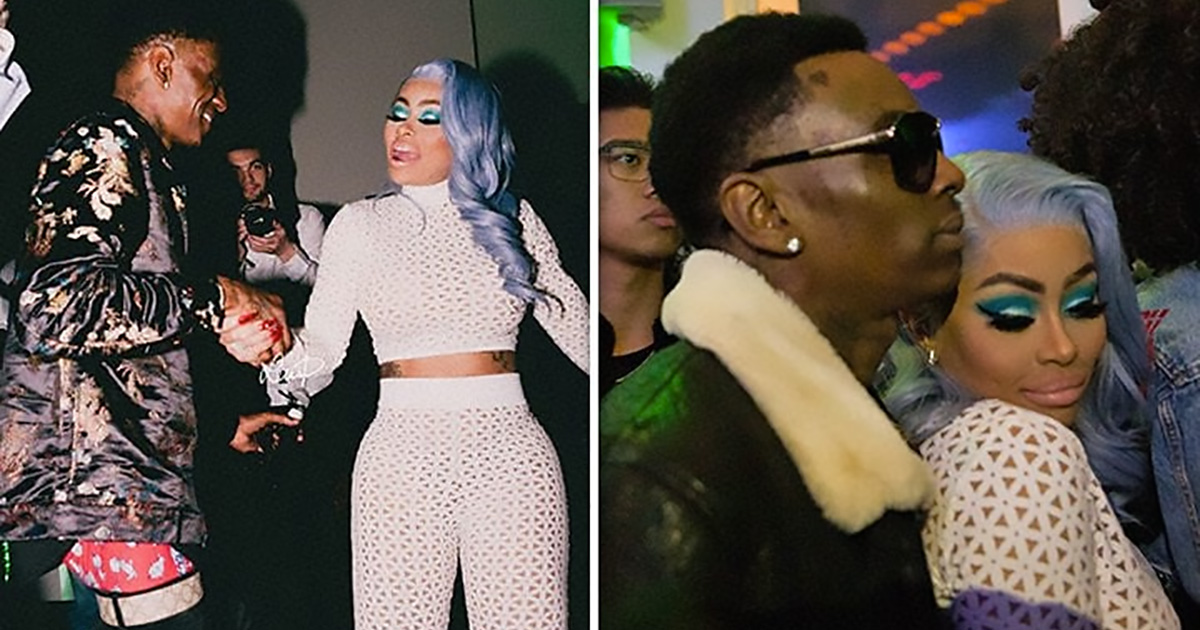 Blac Chyna doesn't understand why Soulja Boy tried to put her on blast on social media, because he didn't have that same energy when they were together.
When TMZ broke the news on Thursday (Feb. 21) that Soulja and Chyna had broken up after only dating for a couple weeks, the rapper retweeted the article on Twitter and said: "I just wanted to see what the p**sy felt like."
And according to TMZ, Chyna had her own ulterior motives as well, because the only reason she reportedly started dating Soulja Boy was to get revenge on her baby daddy Tyga, who is currently beefing with Soulja.
TMZ reported that there were "other factors involved in the breakup" too, including the fact that their personalities simply didn't mesh. Soulja likes to go out and party all the time while Chyna prefers to Netflix and chill.
Soulja Boy quickly deleted his tweet about why he dated Chyna, but not before screenshots were taken and shared all over the internet.

Chyna fired back the next day (via TMZ) calling the rapper an "immature, thirsty clout chaser who was begging to get with her."
Chyna reportedly says she's happy Soulja Boy is out of her life because the tweet showed his true colors, and she feels as though his reaction to the news about their breakup was the "lowest of the low" and "utterly ridiculous."
The roughly two weeks they were together is pretty the much the textbook definition of a "whirlwind romance." They hit up Grammy parties together, spent a day getting mani-pedis, and went on a $20K Valentine's Day shopping spree.
Be the first to receive breaking news alerts and more stories like this by subscribing to our mailing list.