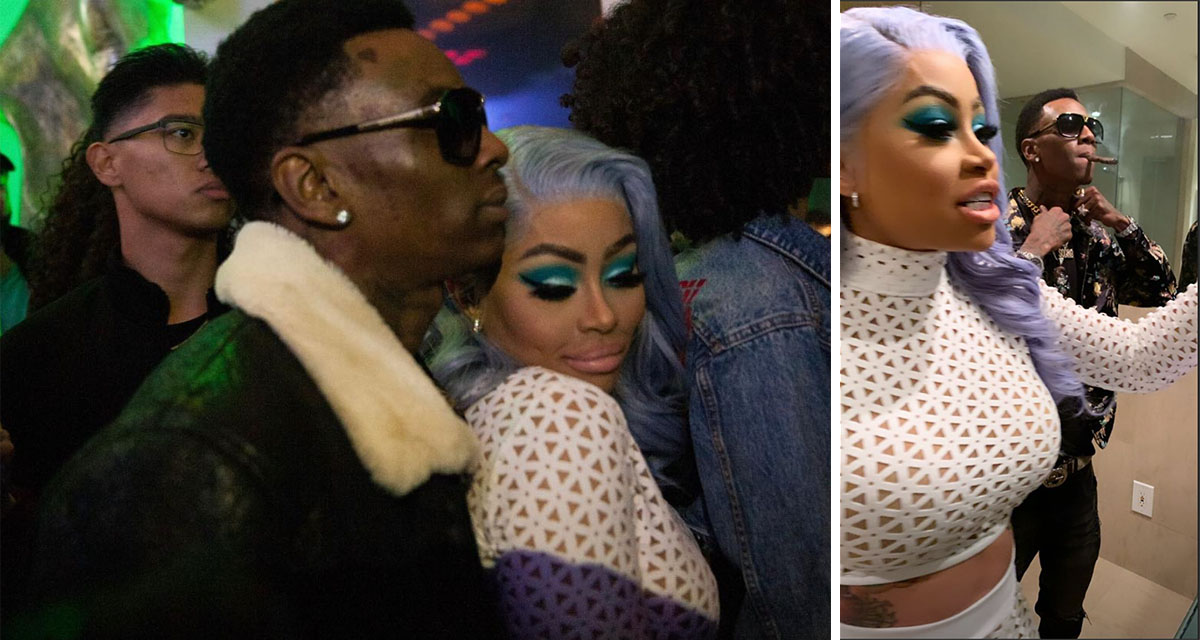 At this point, it's hard to dispute the fact that Blac Chyna is basically a comic book supervillain come to life. The question that remains, however, is what should her supervillain theme song be?
My vote: Nelly Furtado's "Maneater."
She's a maneater, make you work hard, make you spend hard
Make you want all of her love
She's a maneater, make you buy cars, make you cut cards
Wish you never ever met her at all
I mean, if that doesn't perfectly describe what Blac Chyna did to Tyga, Rob Kardashian and that lil' boy she was playing with, kindergartner YBN Almighty Jay, then I don't know what else would.
The gag is, despite Blac Chyna's WELL-KNOWN track record using famous men for a come-up, she still has a steady supply of victims lovers lining up for their dose of poison from their favorite black widow.
The latest to get in line for Blac Chyna to sink her fangs might be none other than former Love & Hip Hop Hollywood star and current bootleg-video-game-tycoon-in-the-making, Soulja Boy.
Young Drako took to his Instagram to share several pictures of he and Rob Kardashian's baby mama gettin' boo'd up at his Grammys party.
https://www.instagram.com/p/BtwEk2TgHWw/
https://www.instagram.com/p/Bty6ZpGAJGD/
https://www.instagram.com/p/BtzF2ZZAR9_/
Hopefully, if Soulja Boy has real friends around him, his dalliance with Chyna doesn't extend beyond this flirtatious moment at his party. But if he makes the mistake of getting caught in Blac Chyna's web, we at least have to request that they get a reality TV show so we can bear witness to the guaranteed hot mess that would be.
Can you imagine the drama that would get stirred up with Soulja Boy playing stepdaddy to Tyga's son, King, after he jumped back into the public consciousness for dissing Tyga's splendid 2018 comeback?
Matter of fact, it wouldn't be the first time Chyna has picked a man to court out of spite for Tyga. She bagged Rob, after all, to pay Tyga back for ditching her for Kylie. So going after Soulja Boy for yelling "Tyga?!" on Instagram would be par for the course for Amber Rose's former gal pal.
So Soulja Boy better beware, because when Blac Chyna is schemin' and plottin', just know that she always gets hers.
Be the first to receive breaking news alerts and more stories like this by subscribing to our mailing list.