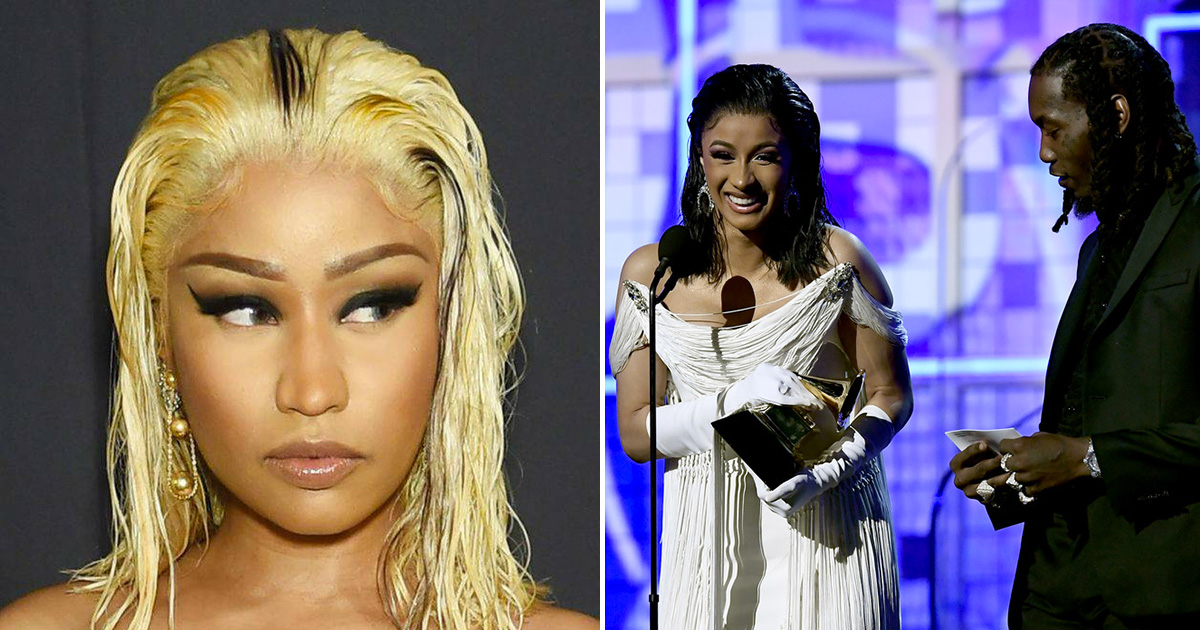 You know, whether you are Team Barb or Team Carb, you've got to admit that Nicki Minaj, for a very long time, carried the female rap game on her back.
You can argue that some of that was by her own design, as she seemingly shunned collaboration or proximity to other female rappers, but others would say that Nicki Minaj singlehandedly helped revive the mainstream female rapper as a viable commercial entity.
While Cardi B and Nicki Minaj started out friendly, with the two trading compliments about each other in the press and on social media throughout 2017 and early 2018, things turned REALLY ugly in the middle and toward the end of 2018 when their seemingly friendly relationship turned sour and it ended with the two trading harsh words and fisticuffs at that infamous Harpers Bazaar party fiasco.
Things seemed to have settled down since then, but don't be surprised to see if the fire gets reignited after Cardi B successfully took home the Grammy for Best Rap Album on Sunday night, Feb. 10 at the Grammy awards.
Cardi B's debut album is scoring a Grammy for Best Rap Album, after Nicki Minaj has had more than 10 nominations and zero wins from 2011 to 2016, according to Wikipedia.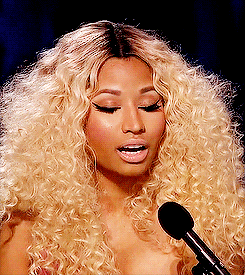 Again: No shade to Cardi because hey, a win's a win. But DAMN. That has to be the biggest bitter pill an artist has had to swallow since Beyoncé lost her Grammy Album of the Year to Adele in 2017.
And if Nicki Minaj comes out of her neck complaining about it, she's gonna sound like the bitter, jealous, old hag she accused Lil' Kim of being when she was coming up in the game. What a conundrum for Onika.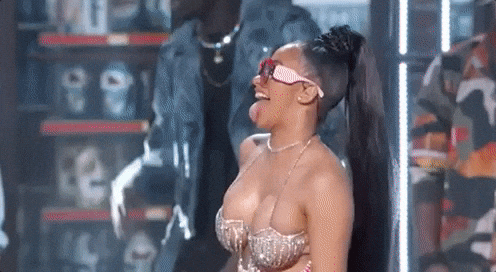 As you can imagine, many of the mean streets of Twitter unleashed their thoughts and feelings about Cardi trumping Onika in the Grammys race.
Nicki Minaj on the way to record Queen Radio after Cardi B won her #grammy , Queen Radio about to be fire ? pic.twitter.com/Q2CKGQ9kqS

— DylannHogan (@Dylanrockstar4) February 11, 2019
The next time Nicki has something to say about Cardi and Cardi tweets a picture of her holding her Grammy…

— Jarrett Hill (@JarrettHill) February 11, 2019
Y'all making this Cardi's about Nicki. So stupid drake literally just told the truth. You don't need these. Y'all telling her to quit music cause she doesn't have a trophy from white people. Dumb stage mentality. And how you make Cardi winning about Nicki. ?? lord

— VIIXXIVXCI ?? (@lakeemahmad) February 11, 2019
When you win a Grammy before the 37 year old who calls herself Barbiana pic.twitter.com/7e5STe2os9

— Gymi Hendrix (@JeyyTheVillain) February 11, 2019
The #Grammys know they bes' not neva ask Nicki to perform eva again. She will never forgive them for letting #Cardi be the 1st woman to EVER win best rap album! Bet Nicki will swear that BET awards are the only awards she ever wanted.

— My2Cents (@DrunkInCulture) February 11, 2019
I knew Cardi was gonna get a Grammy, when the industry is against you & wants to erase you trust they gonna pull out all the stops. They hate Nicki cause she ain't on her knees sucking dick and begging for one. A entertainer that doesn't write won Best Rap Album let that sink in.

— CHRIS. (@chrissayssoo_) February 11, 2019
first they didn't nominate Nicki or Kendrick, then they invited Mac's parents to accept it & gave it to Cardi??? rap album was MESSY.

— julian (@bedtoside) February 11, 2019
Nicki Minaj doesn't have a Grammy but CARDI B does???? With all due respect HUHHH??????

— Apx (@ApxVex) February 11, 2019
Of course, Lil' Kim had to give her kudos to her nemesis's rival Cardi as well:
Thank U Jesus!!!! Look at God ?? Congratulations boo @iamcardib you deserve it!! So happy for you ?? #GRAMMYs

— Lil' Kim (@LilKim) February 11, 2019
Bury me in a casket. Onika Tanya Maraj has been disrespected, overlooked and shitted on at the highest level y'all. But hey, Cardi played the game better and you know what they say about not hating the player…