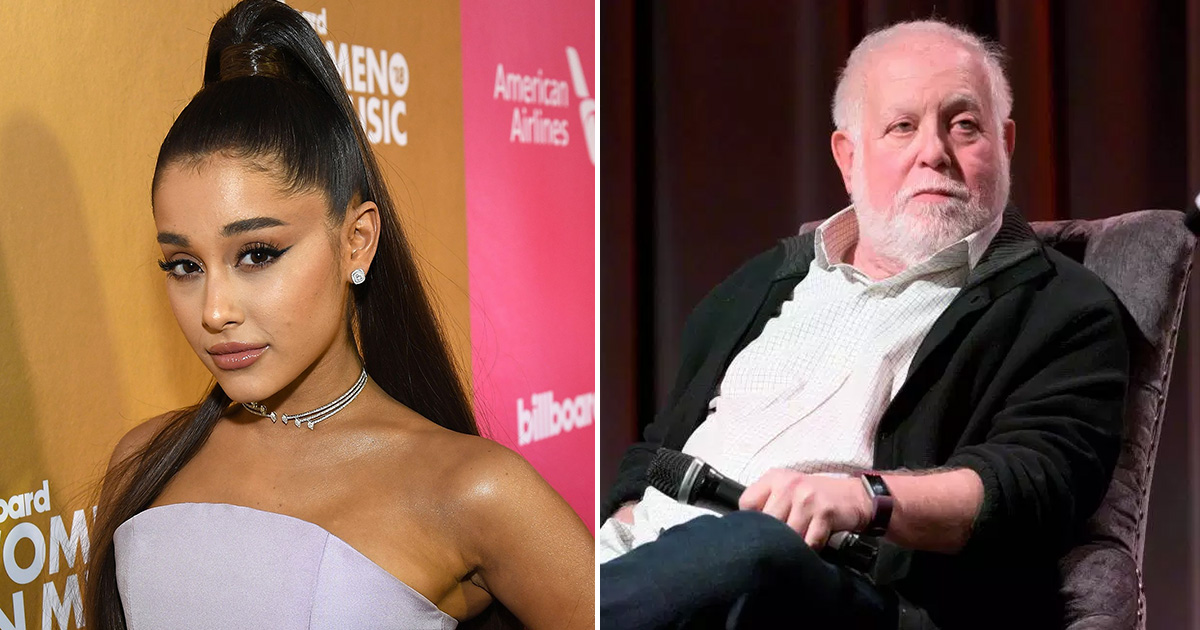 Ariana Grande and the producer of the Grammy Awards, Ken Ehrlich, are embroiled in something like a beef right now.
Ariana was scheduled to perform at the 2019 Grammys, but on Tuesday (Feb. 5)—less than a week before the live show—Variety reported that she would neither be performing at nor attending Sunday's (Feb. 10) ceremony due to a "disagreement" with Grammy producers over what songs she'd perform during her set.
An insider told Variety that Grande felt "insulted" after producers undermined her creativity by not allowing her to perform her new single "7 Rings."
The singer and Grammy producers eventually reached a compromise where "7 Rings" would be part of a medley, but after they insisted that the second song be of their choosing, Grande chose to not perform at all, and took it even further by declining their invitation to even attend, leaving the Grammys without one of their biggest stars.
Then, Ken Ehrlich's old ass went and ran his mouth to the Associated Press about the situation, saying that Ariana backed out because she "felt it was too late for her to pull something off," which pissed Ariana off even more because he wasn't telling the truth, she said.
On Thursday (Feb. 7), Ariana tweeted a screenshot of Ehrlich's interview and clapped back with this statement: "I've kept my mouth shut but now you're lying about me. I can pull together a performance over night and you know that, Ken. It was when my creativity & self expression was stifled by you, that I decided not to attend. I hope the show is exactly what you want it to be and more."
She added: "I offered 3 different songs. It's about collaboration. It's about feeling supported. It's about art and honesty. Not politics. Not doing favors or playing games. It's just a game [to] y'all.. and I', sorry but that's not what music is to me."
We're told Ariana is enraged, because she actually continued to talk to the Grammys and offered to perform a song Ehrlich wanted, as long as she could sing "7 Rings," but he still wouldn't budge. She then said sayonara and, days later, Ehrlich came back and said fine, do a medley that includes "7 Rings" … but by then, Ariana was done with him. In other words, we're told she feels like Ehrlich is lying because he knows he made a mistake and is looking for cover.

As for why she thinks he made a mistake … "thank u, next" the album drops Friday, and it's expected to be the best-selling album so far this year, and for Ariana not to appear on the TV show will look ridiculous.
Now, Ken Ehrlich is out here playing dumb with Rolling Stone, tolmbout how "surprised" he was at Ariana's response. BOY BYE!
"I saw those tweets and what she said. I guess it was a surprise," he said in an interview with the magazine during rehearsals this weekend. "I will say this, and they don't want me to say it but I'm going to say it: The thing that probably bothered me more than whatever else she said about me is when she said I'm not collaborative."
Ehrlich, who said he didn't work with Grande directly, but communicated with her management team, continued: "The fact of the matter is — and I actually wrote a little thing in the middle of the night that I'm not going to do anything about, but, I mean. You can ask Christina Aguilera, who I asked to do 'It's a Man's World' for James Brown.
"You can ask Melissa Etheridge, who finished her cancer treatment and I put her out on stage, bald, doing Janis Joplin. You can ask Ricky Martin who overnight became the creator of the Latin music revolution. Ask Mary J. Blige, who was scared shitless to go out there and do 'No More Drama.' I basically worked with her to mold it. Ask H.E.R. who's in this show.
"I don't know if I'm good at anything else, but I understand artists and I can hear other artists in an artist. I don't say to people, 'This is what you should do.' I approach it casually and say, hey, this might be a good idea, let's find something in the middle."
Ms. Grande couldn't be reached for comment, but we're almost certain this would be her response: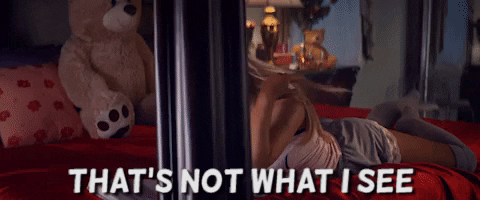 Be the first to receive breaking news alerts and more stories like this by subscribing to our mailing list.