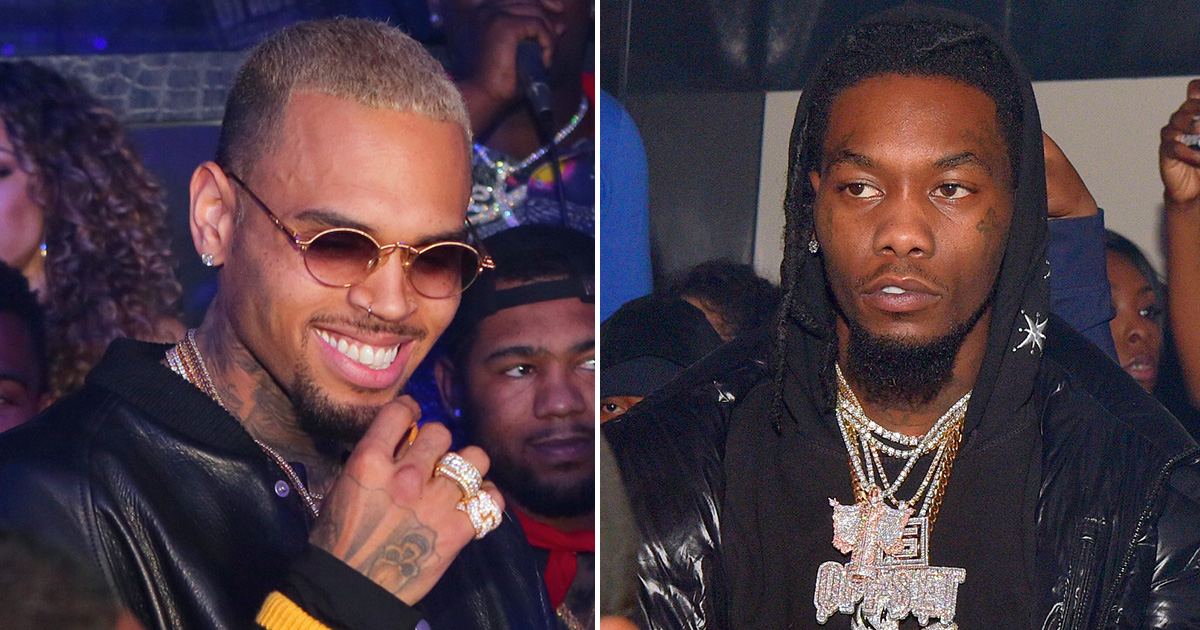 Just when we thought Chris Brown's ratchet days were behind him, here comes Breezy with another serious case of beige rage.
The latest target of Chris Brown's fury is Migos rapper Offset, Cardi B's baby daddy and husband.
To be fair, Offset and Chris haven't seen it for each other for a while because he got into it with Offset's squad back in 2017 when his ex-girlfriend Karrueche Tran was linked with Quavo.
More recently, Chris partook in the memes going around about the fact that 21 Savage is actually a Brit and not a native Atlantan like many of his friends and fans thought.
The rapper's true nationality was exposed after he was apprehended by ICE, which is, of course, a very serious matter. Offset is very close to 21 Savage, as the two have worked together quite often, most notably on the collaborative album Without Warning with Metro Boomin.
So given his allegiance to 21 Savage, it irked Offset some kind of way when Chris Brown posted one of the memes making fun of 21 Savage's previously underreported British nationality.
Chris Brown then felt some type of way about Offset's feeling about his Instagram post.
And then it just continued to escalate from there, as Chris decided to take the insults to IG Stories too.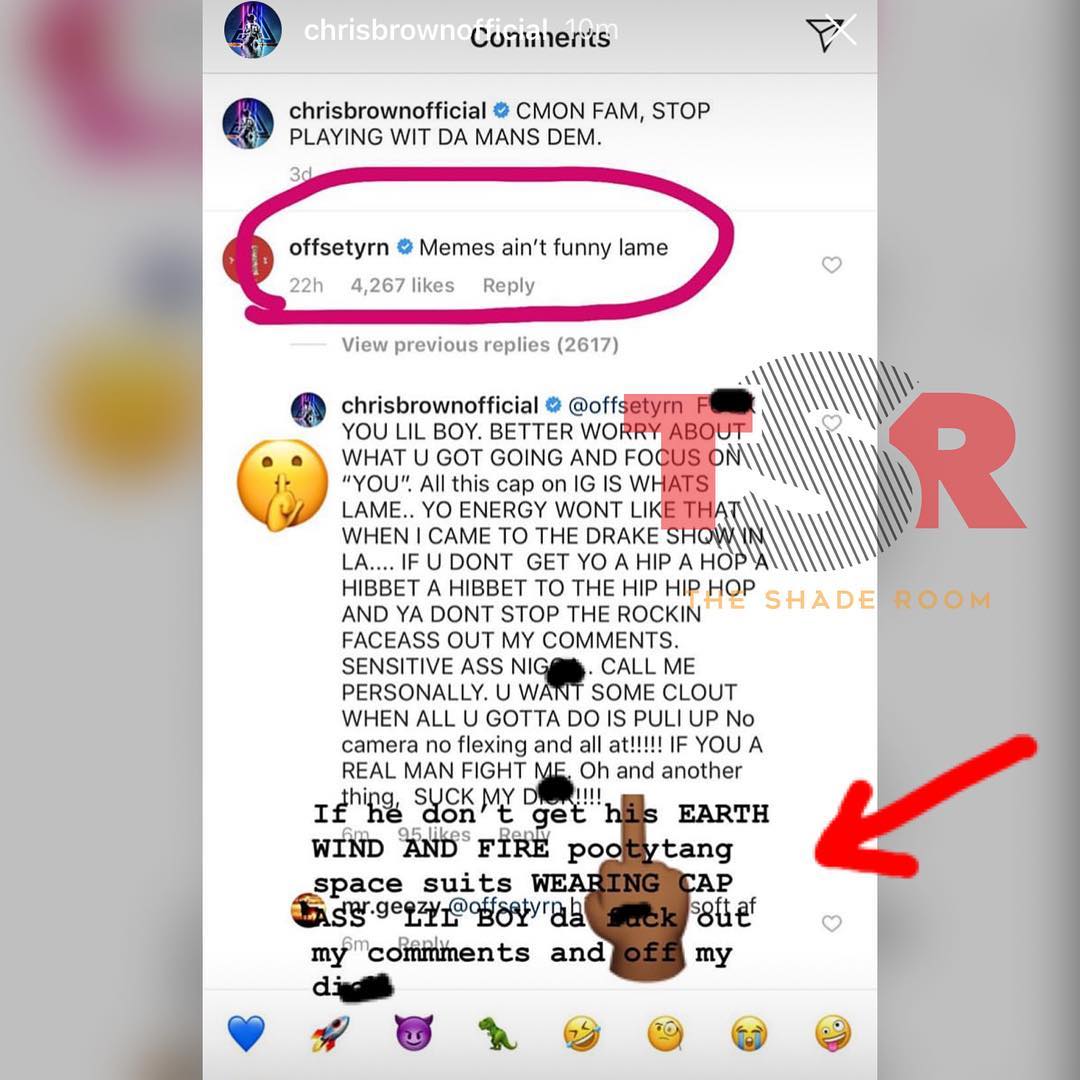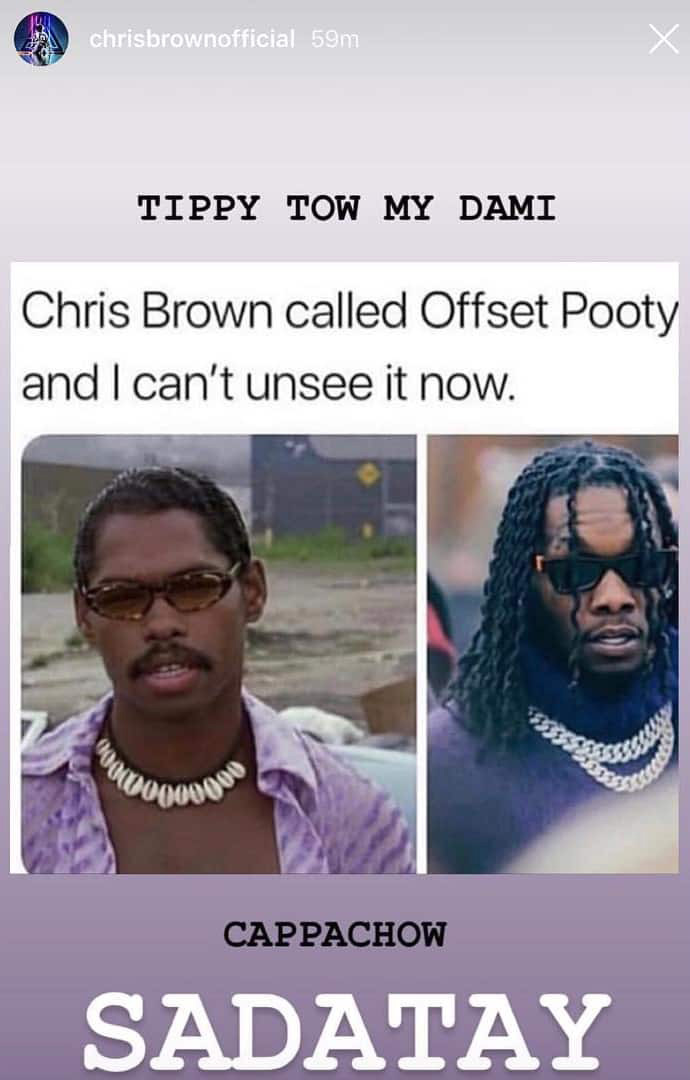 After all the stunts, Offset finally responded to Chris's provocations threatening to "smack the sh**" out of him.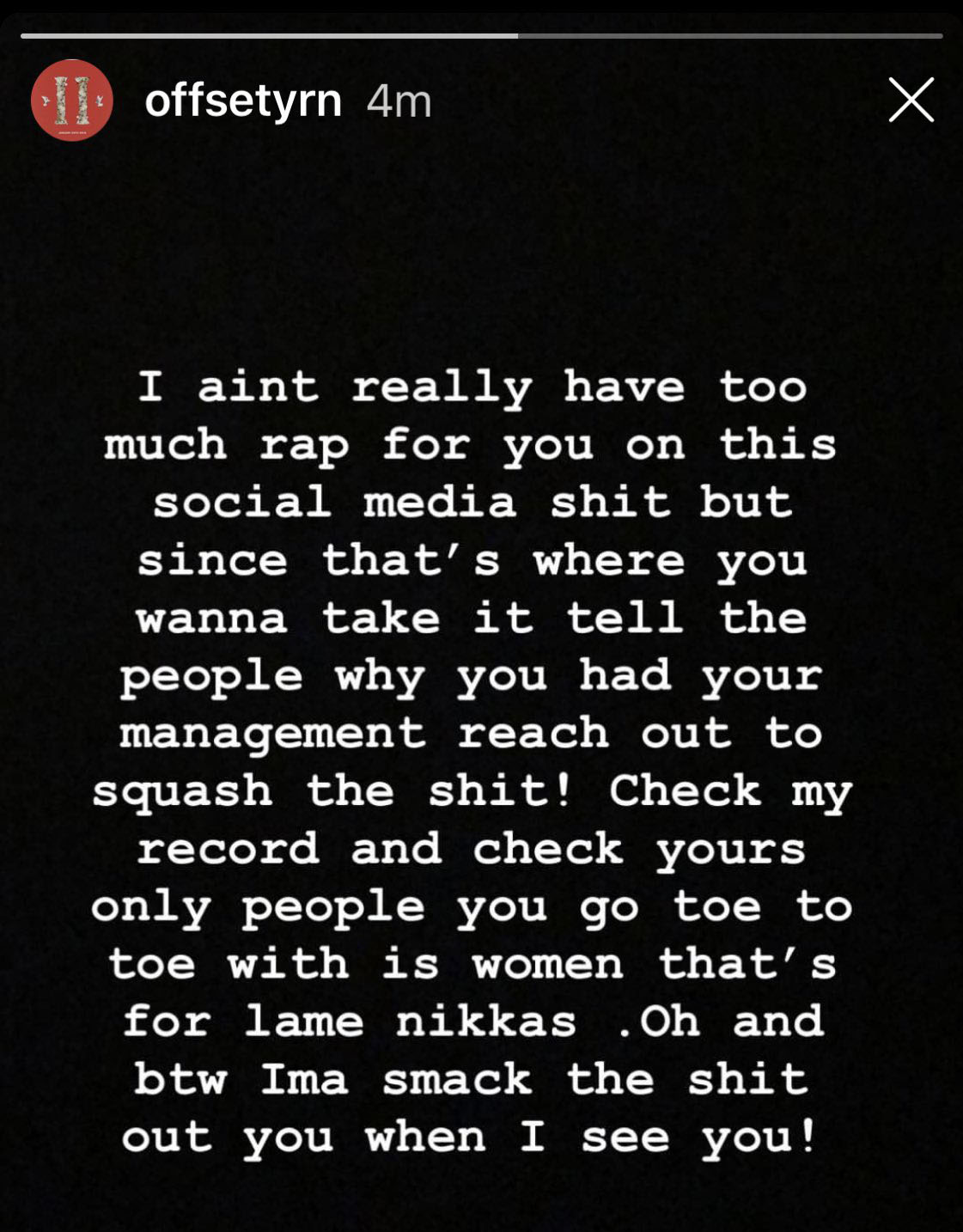 But things REALLY got out of hand when the two started exchanging DMs with Chris DARING Offset: "Run me my fade today!"
Offset replied asking Chris to supply him with the address (which he did, GLADLY) and then ultimately backed off from the challenge by claiming that it wasn't Chris posting these messages, but rather the police trying to entrap him.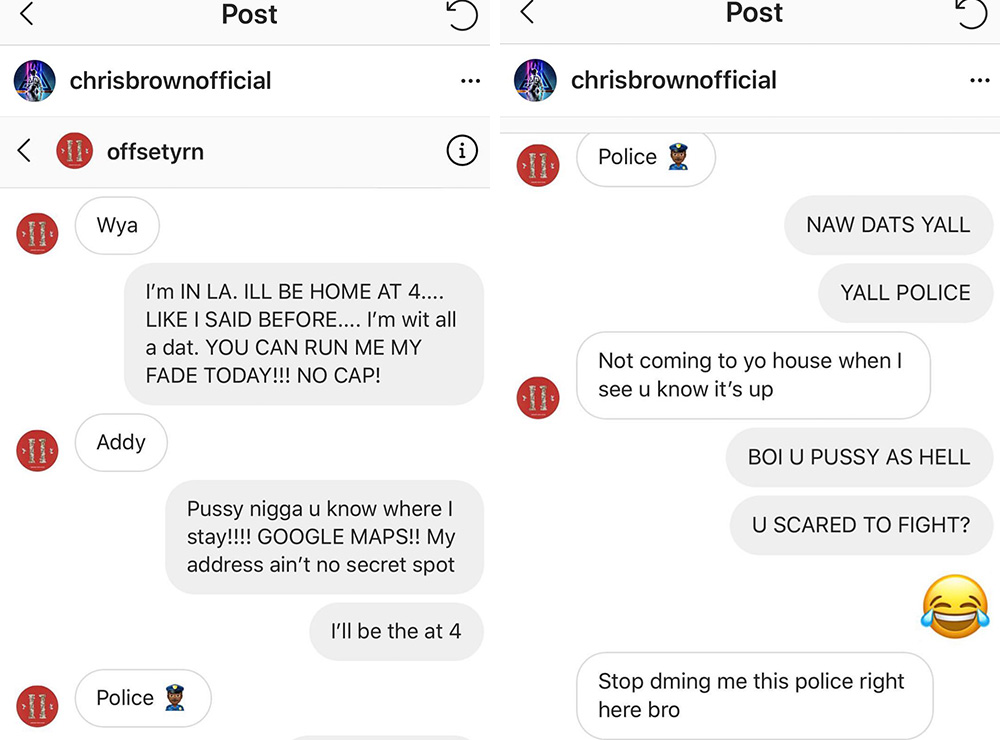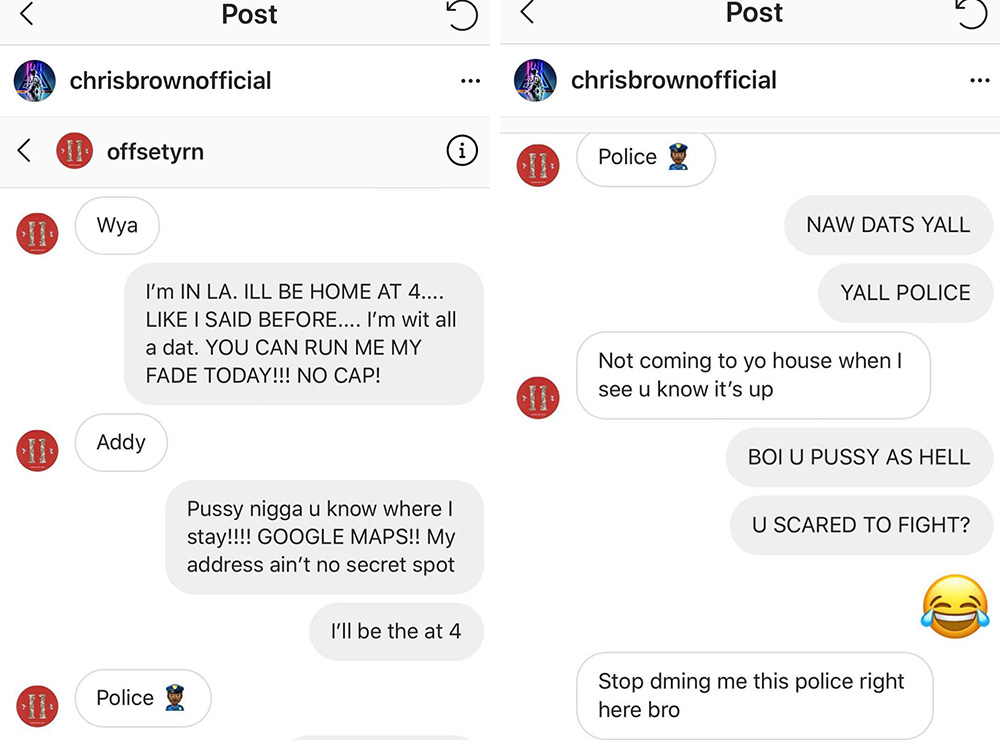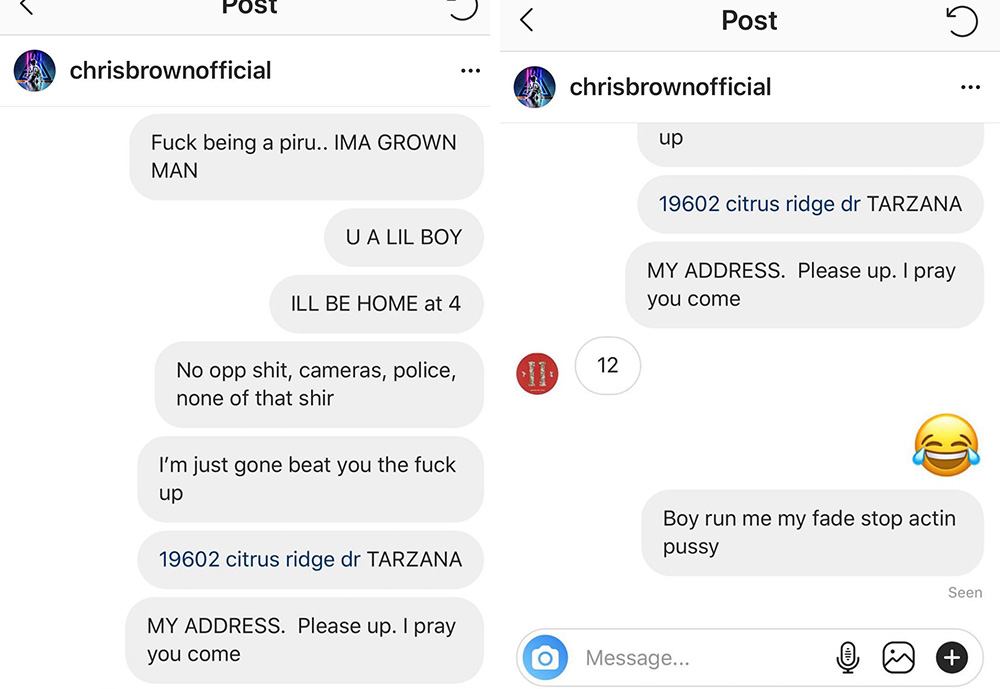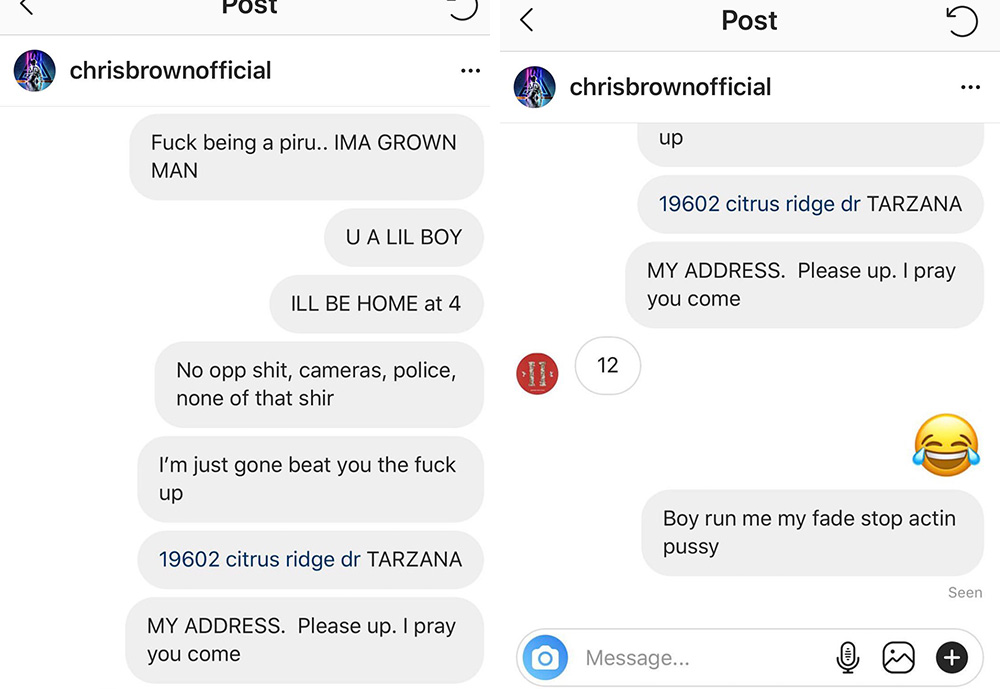 You would think young, rich, black men would have something better to do than threaten each other over social media, but it's 2019 and Chris Brown still hasn't evolved a lick.
Oh well. Might as well sit back and enjoy the show!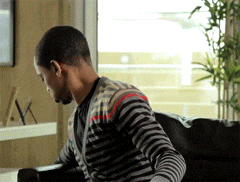 Be the first to receive breaking news alerts and more stories like this by subscribing to our mailing list.