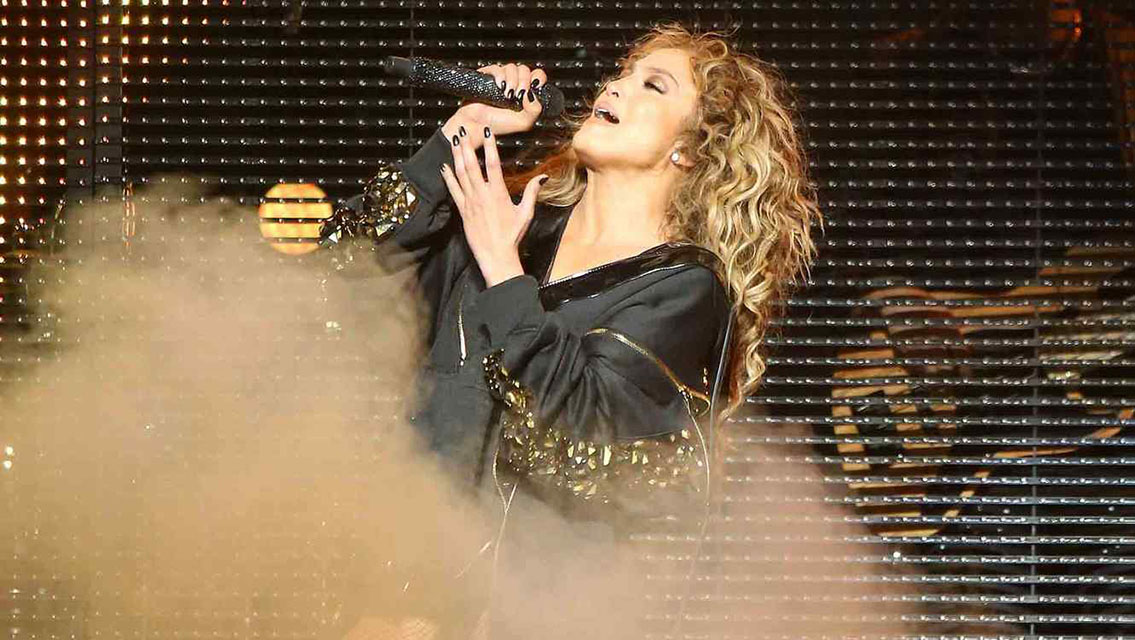 There are entertainers and there are singers. Jennifer Lopez, who started out as a fly girl on In Living Color, is most certainly the former and not the latter.
And that's not a slight. J. Lo, as she's often referred to, is one of the finest entertainers in the music business.
At nearly 50, she looks and dances better than many of her 20-something counterparts. Her catalog is full of indelible earworms and she's reinvented herself musically in ways that rival Madonna.
But a singer, she is not. And that's not to say she hasn't improved vocally.
J.Lo can sing way better today than she could 10 years ago, but even with all of her improvements, that's no reason to say she should headline a Motown tribute. And yet, that's strangely the decision that Grammys organizers have led with, according to Rap-Up:
J.Lo is headed to the Grammys.

The global superstar will take the stage at Sunday's show as part of a tribute to Motown Records, celebrating the label's 60th anniversary. A commercial promoting the performance aired on CBS on Monday (Feb. 4).
If J.Lo comes out trying to belt "Ain't No Mountain High Enough," hide your ear drums.
Frankly, I wanna fight whoever in the planning committee threw Jennifer's name in the ring for a damn Motown tribute. If I was there, this would've been me: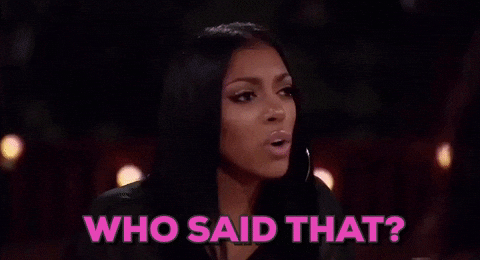 And the internet feels the exact same way:
— Ira (@ira) February 5, 2019
I have questions. https://t.co/UqkqAZzRV5

— Jemele Hill (@jemelehill) February 5, 2019
Why is jlo doing a Motown tribute #grammys #jlo pic.twitter.com/6RxPxCHF04

— TiiL (@MzTeel) February 5, 2019
JLo doing a Motown Tribute is peak of a messed up Black History Month.

— malayjha. (@malaylayxo) February 5, 2019
Jennifer Lopez doing a MOTOWN TRIBUTE at the Grammys? JENNIFER LOPEZ??? #Grammys2019 #AlwaysMissTheMark pic.twitter.com/CtAbCc38qX

— ? My World™ (@Mister_Reckless) February 5, 2019
Jennifer Lopez doing a Motown tribute on The Grammy's pic.twitter.com/sBEbREhJd2

— K (@Lovelakexo) February 5, 2019
JLo is doing a Motown tribute at the #Grammys2019 ?

I love you girl but…. pic.twitter.com/FVlYgRim6L

— .charles ? (@charlesdewayne4) February 5, 2019
I don't need to hear Jennifer Lopez butcher ANY Motown song. What the actual fuck? The ancestors are infuriated

— chocolate giddyup ? (@clarkconquers) February 5, 2019
Jennifer Lopez and Motown shouldn't even be in the same sentence. I'm pissed off I even read it.

— pumi (@TLOPumi) February 5, 2019
it's the fifth day of black history month and ICE is already deporting 21 savage, liam neeson said he wants to murder black people, and jennifer lopez is doing a tribute for motown while alabama wants to bring public hangings back all on trayvon martin's 24th birthday pic.twitter.com/YJRTSlvq3u

— aurora (@ilymostt) February 6, 2019
Jennifer Lopez can barely do a Jennifer Lopez tribute but yet…a Motown tribute seemed appropriate.

I truly hate everybody. https://t.co/ovlIAb2dFZ

— whitley gilbert. (@_jessycarenee) February 6, 2019
The fact that almost every last one of Jennifer Lopez's songs were literally all stolen from black artists makes her doing the Motown tribute even more disrespectful. I tell u white foIks ain't shit boy .??

— Reese (@MoneyMakers_Ent) February 6, 2019
This gonna be Ashanti during Jennifer Lopez Motown tribute at the #GRAMMYs pic.twitter.com/rtdURWAbSn

— S E V H N (@OfficialSEVHN) February 5, 2019
Director of Grammys: We will hire the perfect artist to tribute to Motown Records…

Me: Diana Ross, Beyonce? ?

Director: Jennifer ?

Me: Jennifer Hudson?! ?

Director: Jennifer Lopez?

Me: LOPEZ!?!?! pic.twitter.com/FkmZt43slu

— WildWiseFlower ??? (@WiseFlower7) February 6, 2019
Grammys: Jennifer Lopez is going to do a Motown tribute

Literally every female soul singer: pic.twitter.com/Flr2JFrkdG

— The Honorable Joshua Chenault (@joshuachenault1) February 5, 2019
How do you feel about @JLo doing the Motown tribute?
Me: pic.twitter.com/n7jUTiw5rs

— KP (@kp_314) February 5, 2019
The 2019 Grammy Awards will air this Sunday (Feb. 10) at 8 p.m. on CBS.
Be the first to receive breaking news alerts and more stories like this by subscribing to our mailing list.