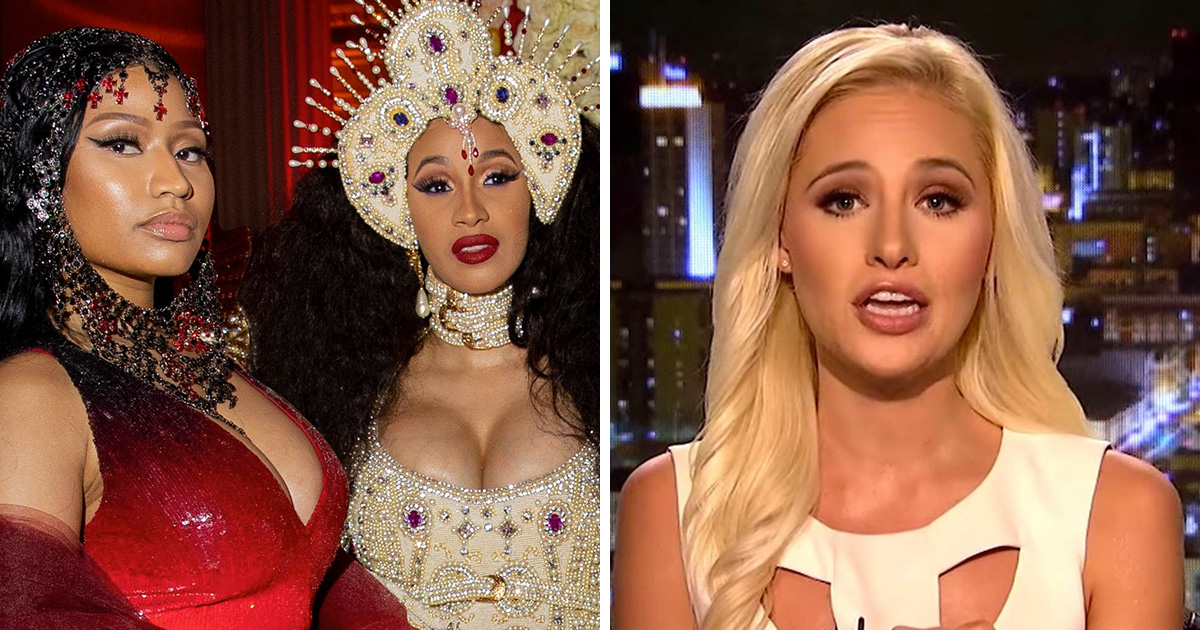 After initially claiming to have nothing but love and support between them, Cardi B and Nicki Minaj fell prey to the petty, pathetic bickering that stereotypically crops up between female rappers.
While their falling out, which culminated in a physical confrontation at a NYFW event last year, wasn't entirely surprising, it was disappointing nonetheless.
Well, good news Barbs and Carbs: Nicki and Cardi have both teamed up against a common enemy: Tomi Lahren.
The conservative social media troll drew the ire of Cardi earlier in the year when she expressed her disapproval of Cardi's unfiltered take on Trump's government shutdown.
Looks like @iamcardib is the latest genius political mind to endorse the Democrats. HA! Keep it up, guys! #MAGA2020

— Tomi Lahren (@TomiLahren) January 17, 2019
Leave me alone I will dog walk you . https://t.co/FjqIzpUbvp

— iamcardib (@iamcardib) January 20, 2019
But guys, that was soooo long ago. That was January 20th, after all.
Tomi got on a new, fresh set of Cardi's nerves as she set about posting mocking tweets about 21 Savage getting locked up by ICE and facing deportation.
Don't make me get my leash https://t.co/ErQ2RhzDeg

— iamcardib (@iamcardib) February 4, 2019
After Cardi got her second set of jabs in comparing poor Tomi to a canine, Nicki Minaj tagged herself in to let Tomi know she looks stupid being so pressed for attention from the hip-hop community and culture.
Your obsession w/our culture is scary to say the least. I hate giving you the attention you so desperately crave. Laughing @ ppl getting deported as if your ancestors discovered America. Are you Native American? You fkn clown. https://t.co/7m0fYnubkq

— QUEEN (@NICKIMINAJ) February 4, 2019
When you're in the country illegally, you get deported. I didn't write the law and neither did ICE. They enforce it. I hope @21savage is able to get an entertainment visa or become a citizen one day.

P.S. My ancestors did discover America https://t.co/sXzQaD4Kd5

— Tomi Lahren (@TomiLahren) February 4, 2019
While Nicki and Cardi didn't DIRECTLY address each other as they shot daggers at Tomi, the fact that they can both agree that Tomi Lahren is a piece of trash means the two femcees are still capable of finding common ground. Which is something worth celebrating, right?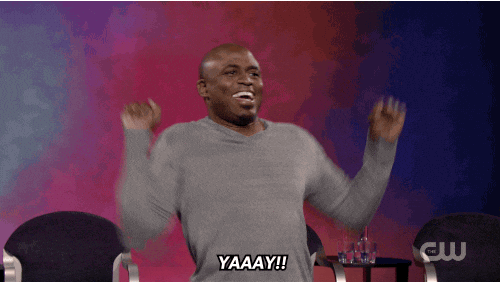 Be the first to receive breaking news alerts and more stories like this by subscribing to our mailing list.