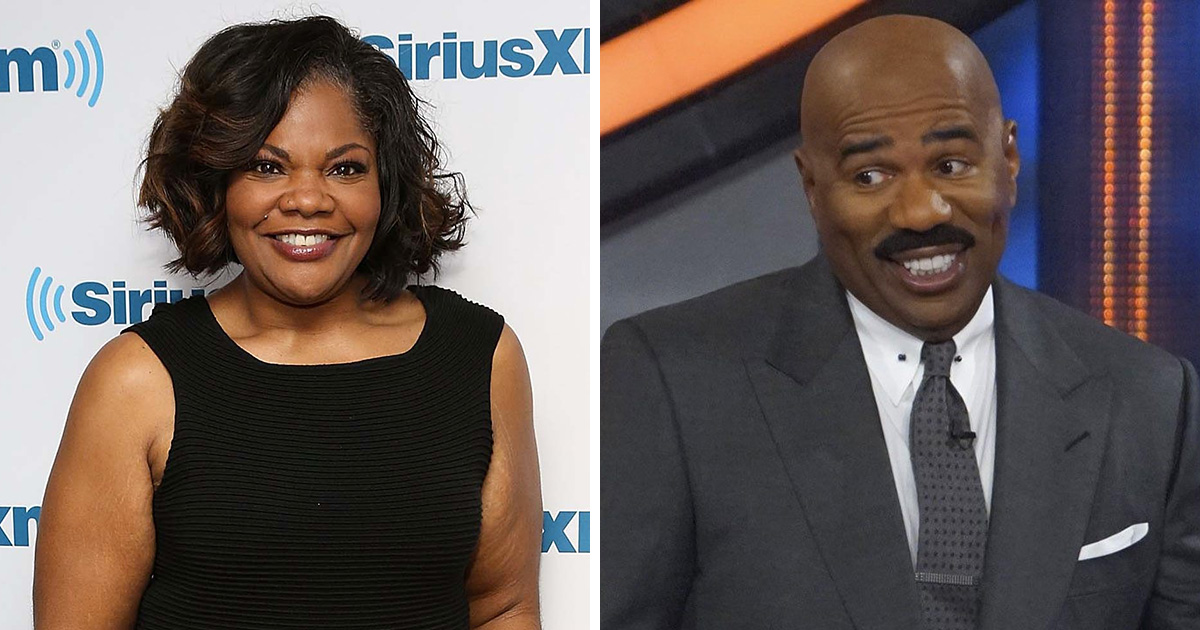 As we all know by now, Mo'Nique isn't one to mince words or sugarcoat how she feels about a particular situation.
Just last week, she referred to Whoopi Goldberg as "the help," and now, reports suggest she almost got physical with Steve Harvey on his talk show.
According to an exclusive report from The Jasmine Brand, Mo'Nique was recently a guest on Harvey's daytime talk show Steve to promote her upcoming residency in Las Vegas, but things quickly went left when their discussion turned to her recent Hollywood spats with folks like Whoopi Goldberg, Tyler Perry and Lee Daniels.
Steve reportedly told the Oscar winner that she needed to apologize to Whoopi and others she has publicly slammed, and Mo'Nique is said to have let him know that wasn't going to happen, and allegedly threatened to slap him.
"She threatened to hit Steve in the face," a source told The Jasmine Brand. "He told her if she hit him, her husband would have to come out and square off."
Cameras were reportedly rolling during Steve and Mo'Nique's alleged heated conversation, but sources weren't able to confirm whether or not the spat will ever see the light of day publicly.
Mo'Nique's appearance on "Steve" will air on TV in the coming weeks, TJB reported.
Be the first to receive breaking news alerts and more stories like this by subscribing to our mailing list.