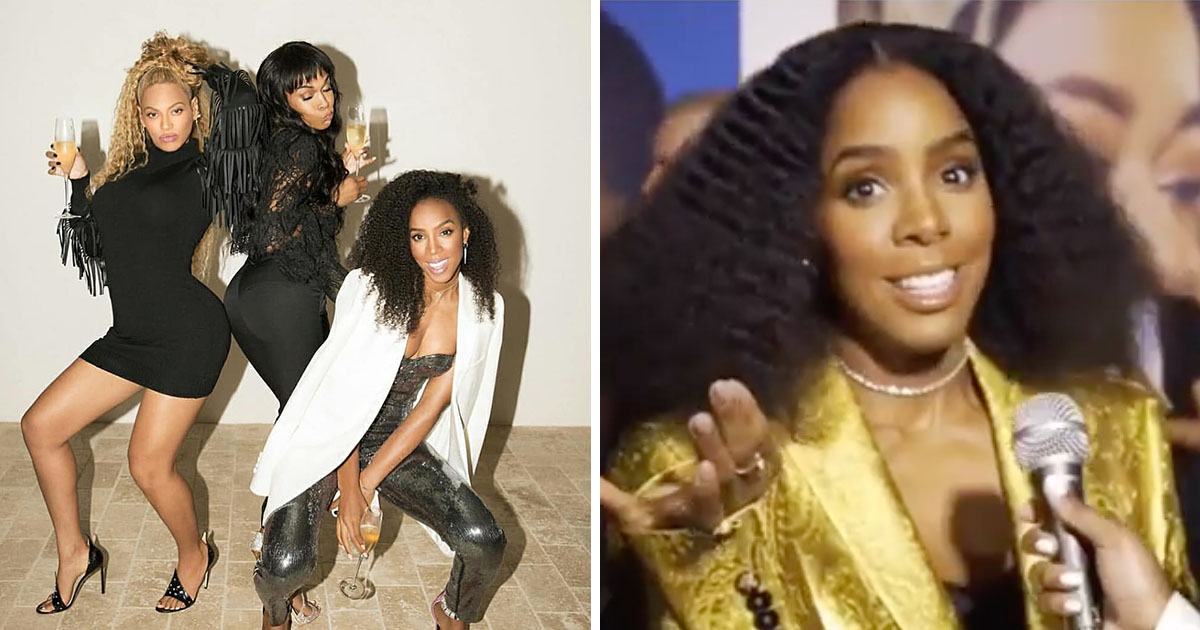 When Beyoncé tore up the stage at Coachella last year, she made it a point to bring out her former Destiny's Child group mates, Kelly Rowland and Michelle Williams, for a nice DC3 mini-reunion.
Many people thought the Coachella appearances might have been an appetizer for a full-fledged Destiny's Child reunion, but in the months (nearly a year) since, there's been little to no conversation about Bey, Kelly and Michelle joining forces again.
At the red carpet premiere of Taraji P. Henson's movie What Men Want, a reporter for The Shade Room was brave enough to ask Kelly Rowland if a reunion tour was in the works.
Poor Kelly Rowland had to say no three different ways.
"I don't know. It's not anything we really talk about," said Kelly.
"No, we haven't really started talking about it. We don't talk about that at all," she said again.
"Not talking about that right now, yeah," Kelly said as she stabbed people's hopes and dreams with a steak knife.
Here's the thing though: Even IF Destiny's Child were working on a reunion, any member approached about it would deny, deny and deny because Lord knows Beyoncé lives for the element of surprise, so she ain't giving nothing away.
But on the other hand, Beyoncé is living her best life out here posting outfits of the day on Instagram and wishing Oprah Winfrey a happy birthday, and I don't see her rushing to help Kelly and Michelle earn a paycheck.
Michelle, in particular, is in no position to be entertaining any kind of reunion as her personal life is in shambles after her engagement and reality show with pastor Chad Johnson imploded on the national stage.
So yeah, keep those Coachella performances on repeat because that's all the Destiny's Child you're likely to get for a while.
Be the first to receive breaking news alerts and more stories like this by subscribing to our mailing list.