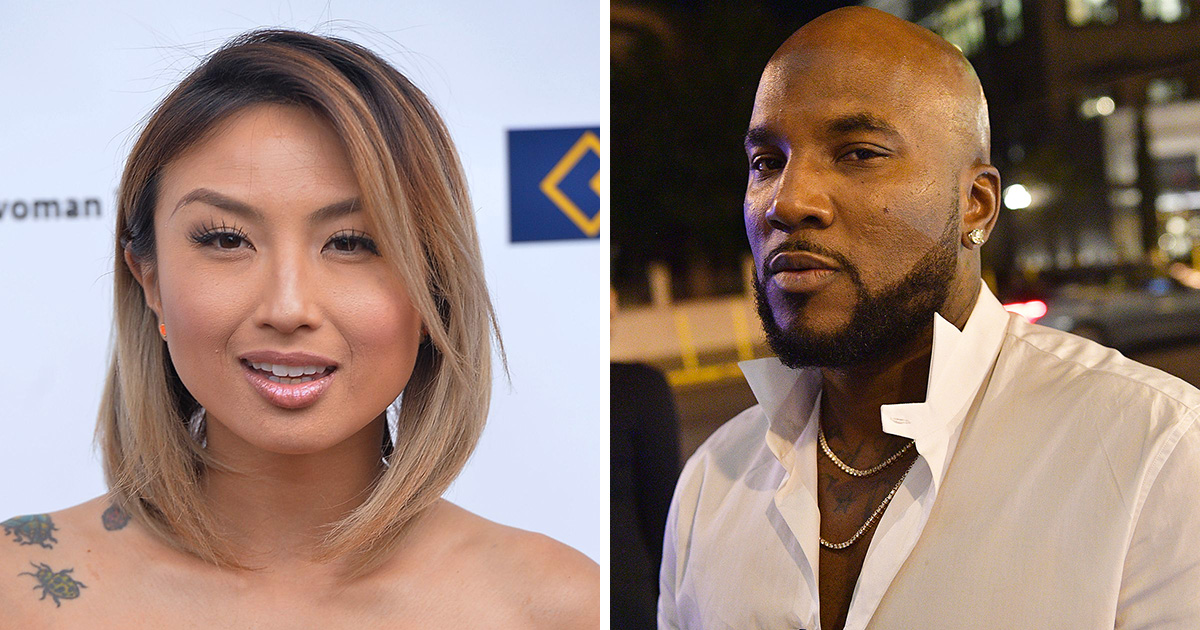 When Malika Haqq posted a photo showing her with her "couple friends"—including she and her own boyfriend, O.T. Genesis, Trey Songz & Lori Harvey, and Jeannie Mai & Young Jeezy—folks naturally wanted to know what was really going on between Mai and Jeezy, because out of the three pairs, they were the only ones we weren't already privy to.
https://www.instagram.com/p/BtEb6TRAuks/
Now, Jeannie Mai is responding to the speculation. On Monday's (Jan. 28) episode of The Real, Mai, 40, said that while she's been spending a lot of quality time with Young Jeezy (real name: Jay Wayne Jenkins), she can't officially say they're a couple because they haven't labeled their relationship just yet.
"You guys know that I'm multi-dating right?" Mai said to her The Real co-hosts Loni Love, Tamera Mowry and Adrienne Bailon after the latter questioned her about her relationship status with the 41-year-old rapper.
"Jeezy and I hang out," Mai continued. "He's very special to me, so we don't really have a label to define what it is we're doing. We're just having a good time together."
Mai also let it be known that she is in no rush to settle down or make it "official" with anyone at this moment.
"Real fam you know I always keep it a little too real at this table," she said. "I promise you that when there is that one special boo, you will be the first to know from me."
Rumors of Jeannie Mai and Young Jeezy's relationship comes a year after Mai and her estranged husband, Freddy Harteis, split after 10 years of marriage.
Though Mai and Marteis initially said their divorce was amicable, things took a dark turn between the couple when their divorce proceedings started to become official.
Mai said in October 2018 that if she could turn back time, she would have never married Marteis. "Knowing what I know now about who I married, I wouldn't have married him," she said, holding backs tears, on an episode of The Real.
"It f***ing sucks. It's terrible," she told The Breakfast Club at the time. "You wake up with a rock in your heart and you feel like you can't really make it through the day because it's just so heavy. Especially when finances get involved. Especially when people change."
Mai noted that she felt as though her and Harteis' divorce "turned when, I would say, when money got involved, and ego." She said: "This is where you learn how things change. People say money changes people. So does ego and so does social media. And so does the press. I think that all of that mixed in between— you really gotta keep yourself grounded."
She continued: "One thing he always said, and I love this quote and I really believe it, my ex said, 'You don't truly know a person until they don't get what they want. That's when they show you who they are.' You wouldn't think that the person you were married to and were with for 10 years and taught you the quote would be the best number one example to prove it."
That being said, it's easy to understand why Jeannie Mai is taking things slow with Young Jeezy. She just wants to have some fun and doesn't want to involve her emotions at the moment, and there's nothing wrong with that.
Be the first to receive breaking news alerts and more stories like this by subscribing to our mailing list.