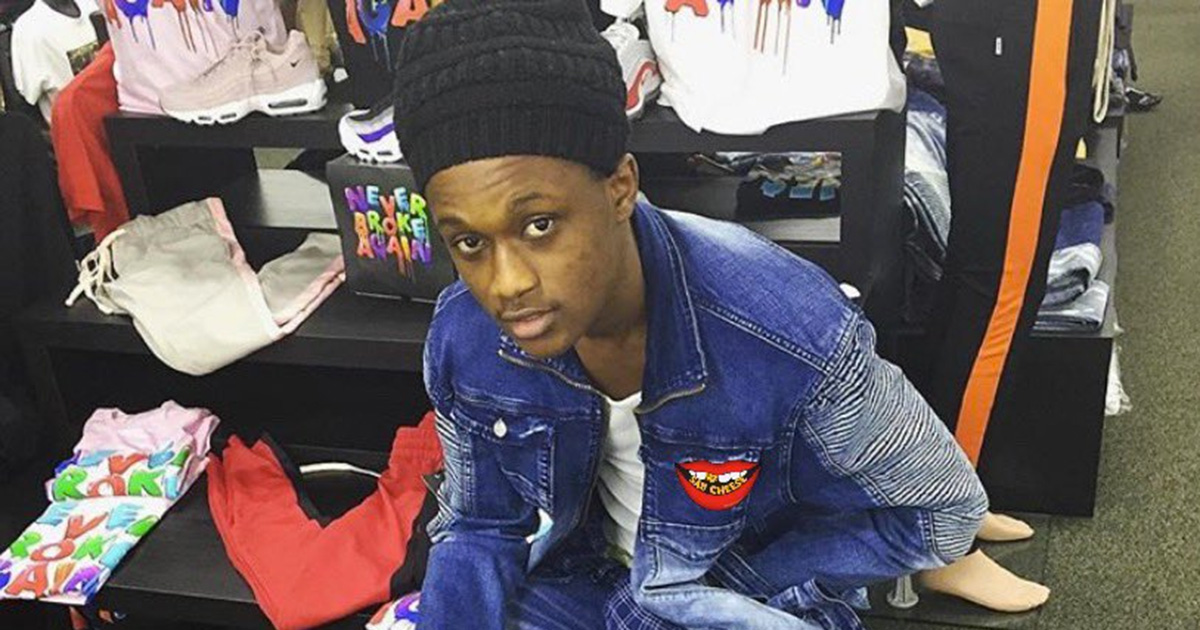 Jayo Sama, an up and coming rapper from Florida, was shot and killed in West Palm Beach County on Sunday, January 27th, 2019. He was just 22 years old.
Sama's death was confirmed via an Instagram post from Sama's close friend, 12 Honcho, who wrote: "F**k Palm Beach F**k Florida RIP My Lil N***a I Can't Lose Anymore ….. RIP JAY O!!!!!"
https://www.instagram.com/p/BtKTUtXDs3I/
Honcho added that he regularly told Sama—a native of Fort Myers, Florida who grew up in Lake Park, just north of West Palm Beach—to leave Florida because "the hate is so real" there.
Jayo Sama (real name: Jonas Joseph) first gained notoriety with his December 2016 song "Intro" and his star continued to rise with the release of his June 2018 mixtape Zumb Freestyle with rapper Soldier Kidd.
According to the Palm Beach Post, Sama was found dead Sunday (Jan. 27) as a passenger inside of a car in the 72000 block of 72nd Way, not too far away from Palm Beach Lakes High School.
The Palm Beach Post noted in their report that it's likely that the driver of the car Sama was in drove a half-mile from 45th Street and Haverhill Road before falling unconscious.
Sama was then rushed to a hospital where he was reportedly pronounced dead. By the time detectives arrived, according to WPBF, the driver had fled the scene.
Detectives are still trying to figure out what happened that night.
Asked in a 2018 interview about the rampant violence in Palm Beach, Jayo Sama said that there were too many young people trying to join gangs in the city.
Sama said that growing up, he spent every day looking over his shoulder, adding that he has had more than one friend who had succumbed to gun violence in the city.
A little over a month before his death, Sama released a new video for his song "You Sleep," which The Fader described as a clip paying a "tribute to fallen loved ones."
Sama told The Fader that the song was originally written in 2016.
"I came up with the song while I was incarcerated back in 2016," he said. "I kept harmonizing the hook in my head over and over. When I got out, I had, to make the beat."
Sama shared via Instagram on December 8th that his girlfriend, Sofia Veronica, was pregnant with a son.
"God answered my prayers," he wrote on a photo taken at the couple's gender reveal photo. "It's a boy!! #BabyOsama."
On her own page, Veronica posted about the gender reveal:
https://www.instagram.com/p/BrJK6uzgWS9/
https://www.instagram.com/p/BrJIaDQg7Oo/
When news of Sama's death went public, Veronica shared a heartbreaking series of photos of the couple together.
The caption described Sama's death as being "so painful it feels like a thousand knives going through your heart." Veronica added: "Y'all think y'all know jay. But y'all didn't. Y'all think you know how I feel but you don't." Veronica said that she and Sama were supposed to move in together in the next few days.
Veronica ended the post saying: "RIP to a man who never let me down. Who loved me HARD and let me know every night. Who fed me when I had nothing. Who held me when I had no one. Who came home when he said he would. Who held my belly every night and told me how we were going to be the next big thing. You think you know how it feels ? YOU don't. I love you fly high baby."
https://www.instagram.com/p/BtKuVVlA9_1/
Be the first to receive breaking news alerts and more stories like this by subscribing to our mailing list.