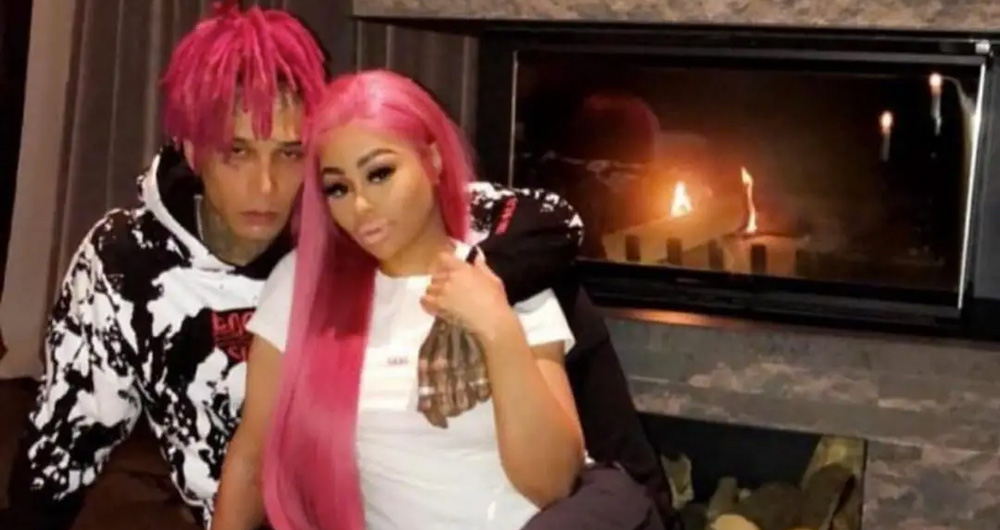 Blac Chyna and her new boyfriend Kidd Buu got into a huge fight while on vacation in Honolulu, Hawaii over the weekend, TMZ reports.
According to the gossip site, the couple was staying at the Ritz-Carlton where they allegedly got into a heated argument that turned physical after Chyna accused Kid Buu of cheating.
Sources say that Chyna allegedly scratched Kid Buu and he responded by repeatedly slamming her against a wall and choking her. Someone called 911 and paramedics, as well as police, arrived at the scene. Chyna was not taken to the hospital, and no one was seriously injured, TMZ reported.
Kid Buu later took to Instagram to seemingly address the incident, writing: "I wish I could travel time and erase the day that I met you. #GetBackMyWastedTime."
Blac Chyna was in the news earlier this month over reports that the LAPD paid a visit to her home after receiving a call claiming that she was getting drunk and neglecting her two-year-old daughter Dream Kardashian.
Prior to that, Chyna reportedly got into an altercation with her ex-fiancé Rob Kardashian's new girlfriend Alexis Skyy.
Here Footage of Alexis sky and Blac Chyna Fight. #alexisskyy #blacchyna @theshaderoom pic.twitter.com/34xobIQwcL

— Queen_music08 (@QMusic08) January 13, 2019
Apparently, the altercation between Chyna and Buu could have prevented if Chyna had adhered to her custody arrangement with Rob Kardashian.
According to TMZ, Rob was getting ready to drop Dream off Saturday (Jan. 26) with Chyna, but he couldn't get in touch with her or her nanny, who is the usual third party when they do custody exchanges.
Rob eventually realized where Chyna was once Kid Buu started posting videos of him and Chyna on social media "hanging out."
Our sources tell us Rob was not given any type of warning Chyna would be unavailable to care for Dream, and he was pissed … not because he had to care for their kid longer, but because she was missing crucial Mommy time.
Whew, chile! The mess!
Be the first to receive breaking news alerts and more stories like this by subscribing to our mailing list.