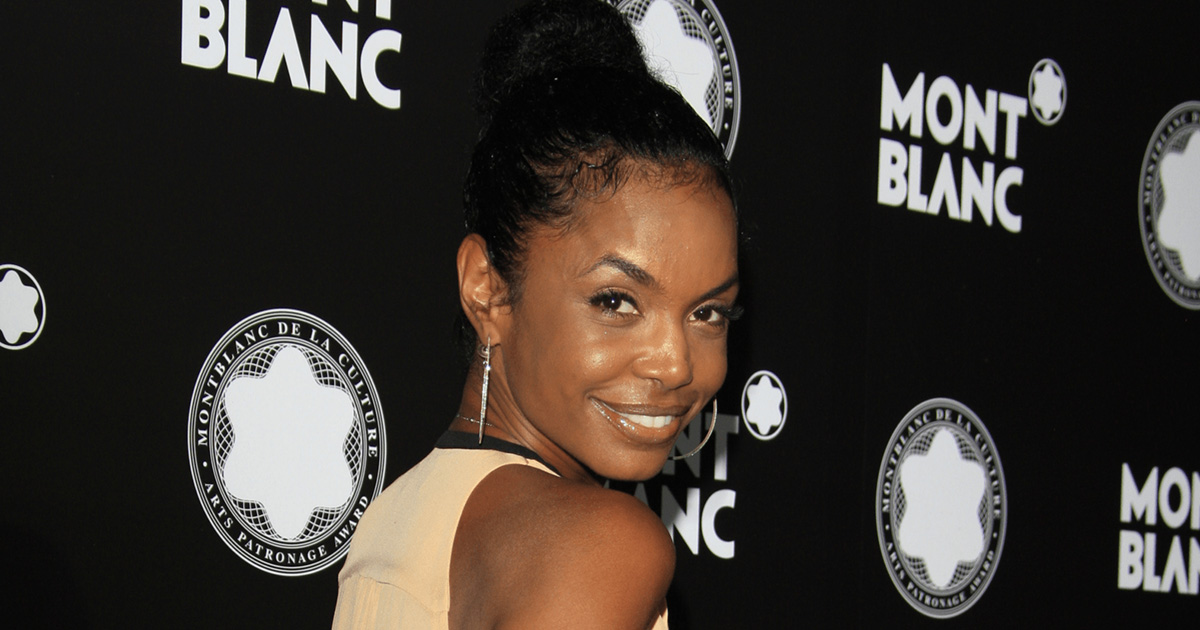 Kim Porter's official cause of death has been revealed.
The model and actress who was in a relationship with hip hop mogul Sean "Diddy" Combs for more than a decade was found dead at her home in Los Angeles, California on Thursday, November 15th, 2018. She was 46 years old.
A little over two months later, on January 25th, 2019, the Los Angeles Coroner's Office released their autopsy results and confirmed that Porter died of pneumonia—inflammation of an entire lobe of lungs.
Sources at the time of Porter's death said that the model/actress, who dated Diddy off-and-on between 1994 and 2007 and also shared twin daughters and a son with him, had been suffering from flu-like symptoms for weeks.
The Blast obtained a copy of the coroner's report, which noted that a doctor visited Porter at her Toluca Lake home a few days before her death for symptoms including a 102-degree fever and coughing up a "mild streak of blood with phlegm." Porter was reportedly given a saline solution drip infused with vitamins to help with her symptoms.
The night before her death, she was reportedly feeling better and had been watching movies with family before going to bed at 11:30 p.m. Housemates checked on her around 11:30 a.m., the report states, and she was found unresponsive with white froth coming from her mouth and a small amount of blood from one of her nostrils, which prompted an immediate call to 911.
Investigators found unopened or partially opened bottles of water, Pedialyte and sports drinks on Kim's nightstand. Antibiotics, a bowl of tomato soup and some Tylenol were also found on the scene, however, the toxicology report notes that there were no narcotic drugs or alcohol found in her system.
Kim's official cause of death was listed in the coroner's report as "lobar pneumonia."
Diddy and Kim shared three children: twin daughters, D'Lila Star and Jessie James, who just celebrated their 12th birthday last December, and a 20-year-old son named Christian.
Diddy also played a major role in raising Kim's 27-year-old son Quincy from her previous relationship with R&B singer Al B. Sure.
Diddy and Kim remained friends after their split, and in a statement following her death, Diddy said Kim was more than his soulmate.
"We were more than best friends, we were more than soulmates. WE WERE SOME OTHER SH*T!! And I miss you so much. Super Black Love," he wrote on Instagram.
Evidence of Diddy and Kim's close relationship, even though they hadn't been together officially for more than a decade, was confirmed when they both were on hand to support Quincy at his big movie premiere at Netflix HQ, which would end up being Kim's last public appearance.
Diddy reportedly footed the entire bill for Kim's elaborate funeral in her home state of Georgia, and he also delivered a very emotional 15-minute eulogy during the service on Saturday, November 24th, 2018 that brought on tears and cheers from those who attended.
In his eulogy for Kim, Diddy reportedly told his children: "I just want to say to my kids, Justin, Christian, D'Lila, Jessie, Chance and the other man in the house, Quincy: Your mother instilled in me this, and I pledge in front of everybody right now that I will always be there for you. I will always take care of you."
Diddy even celebrated what would have been Porter's 47th birthday on December 15th with an extravagant star-studded celebration attended by a number of her close friends, including Beyoncé, Jay-Z, Mary J. Blige, French Montana, Usher and others. "It was a heartfelt gathering of love and dancing," one source told Page Six.
Be the first to receive breaking news alerts and more stories like this by subscribing to our mailing list.